6 Best Medical Devices Trade Shows
The medical industry and the medical devices industries are seeing many new innovations and technological improvements every day. Staying up to date with these ongoing innovations is crucial to everyone one in the industry, from researches to doctors to manufacturing firms and sales teams. Trade shows offer a unique opportunity to group these companies and researches, so we have compiled a detailed breakdown that highlights 6 of the best medical devices trade shows happening every year, so our readers can keep up with the many new innovations and technological advancements happening at every turn.
Life Science Women's Conference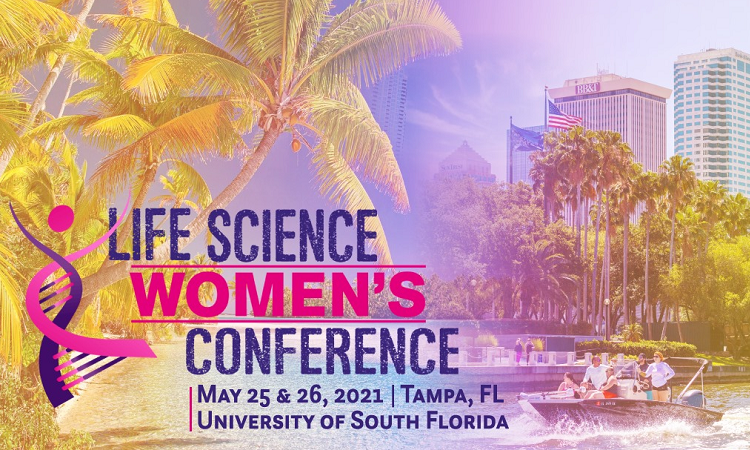 The Life Science Women's Conference (WILSC) is an incredibly unique opportunity for attendees to come together and learn from each other, share experiences, share innovative products and services, network, and build a sense of community that is so very important.

The conference is held each year in Tampa, Florida, and offers a wide range of topics geared towards women in the life sciences industry.
This includes but is not limited to umbrella topics like diversity in the workplace, leadership and career development, research and innovation, as well as discussions concerning current issues affecting women in the life sciences industry.
The conference has been held annually since its inception in 2017. The conference aims to bring together women in the life sciences industry from all backgrounds and practices.
It provides a unique platform for women to congregate and discuss their experiences in the field, collaborate on new initiatives, and inspire others to pursue STEM careers (science, technology, engineering, and mathematics).
Every year, the Women in Life Sciences Conference delivers awesome opportunities for attendees to join round-table discussions, partake in career development panels, and have a sneak peek at innovative talks with industry experts.
This event is a great place to get the latest updates on the hottest topics, like biopharmaceuticals, vaccines, medical devices, gene therapy, contact manufacturing and so much more.
This year's Women in Life Sciences Conference will feature a number of incredibly valuable installments. The career conversations forum provides guidance for stepping out of academia and into a new career, finding and landing your dream job, and highlights important certifications for career growth.
The funding & investment forum provides opportunities for attendees to meet venture capitalists, angel investors, government funding sources eager to discover start-up businesses with potential!
Definitely one of the best medical devices trade shows for women that is currently in operation!
LSI Emerging Medtech Summit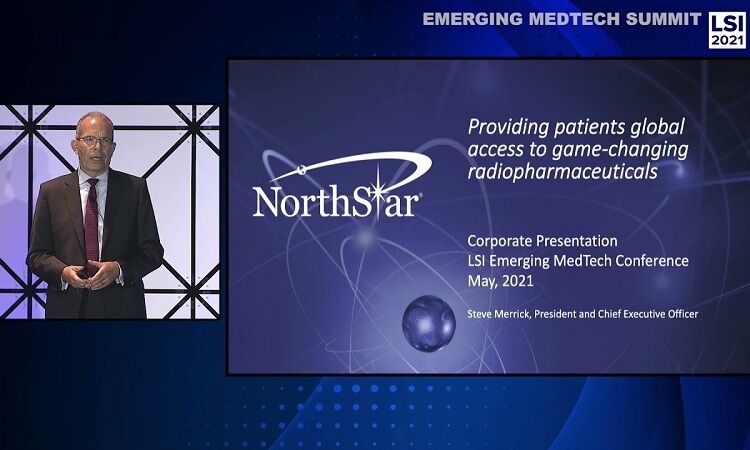 The LSI Emerging Medtech Summit is an event that is focused on connecting high-quality start-up businesses that have developed promising innovative medical products or services with active investors and strategic buyers.
This summit aims to facilitate intelligent and forward-thinking discussions between industry experts that are geared towards the future of MedTech and associated concepts. This year, the event is set to be held in Dana Point, California at the Monarch Beach Resort, and will run from March 15th to the 18th.
Medtech is a term used to describe the healthcare technology sector and its various aspects. This includes everything from medical devices and systems, to software and services that are designed to improve the patient experience.
The concept of the Medtech summit was to bring together the leaders in Medtech to discuss the future of the industry and how they can work together to improve patient care.
In 2018, the first-ever MedTech Summit successfully brought together thousands of MedTech professionals and industry investors from all over the world to connect and explore how technology and innovation is transforming the healthcare industry.
This year's event is on track to be incredibly successful, with all of the reserved room blocks at the Waldorf Astoria and Ritz-Carlton having been completely filled by attendees!
The LSI Emerging Medtech Summit offers a variety of event features that add an incredible amount of value to the show.
These include keynote presentations from company CEOs, investor panels chock-full of corporate investing organizations and angel investors eager to write cheques, as well as innovation panels geared towards new tech and updates.
This is definitely one of the best medical devices trade shows to attend, as it offers so much value while helping to provide premium networking and investment opportunities.
MedTech Strategist Innovation Summit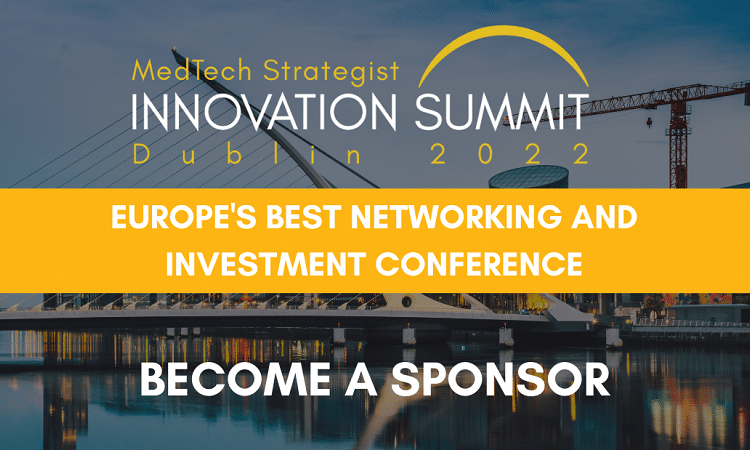 The MedTech Strategist Innovation Summit is Europe's largest Medtech partnering and investment conference that is actively in operation. Last year's conference had to be held virtually in order to respect the social gathering restrictions that the COVID-19 pandemic forced on the world.
This year, however, the event will be held in person once again, as it is set to be hosted at the Shelbourne Hotel in Dublin, Ireland.

The conference is set to offer a discourse that involves a specialized take on the issues, concerns, and development of the current medical device industry. All of the events included in the MedTech Strategist Innovation Summit conference series are designed to be highly effective business networking and partnering sessions.

Attendees of these strategist innovation summits are emerging medical companies who show promise and innovation, and have been pre-screened for legitimacy and proof of concept.
Each company has the chance to create and deliver a ten-minute presentation that outlines their business goals and highlights the specific partnering needs that they are looking to acquire moving forward.

Once the presentations have culminated, meetings are organized between interested parties and the companies whose presentation piqued that interest. These meetings occur in designated breakout rooms and provide the opportunity for further inquiries and collaboration between investors and MedTech companies on the rise.

The MedTech Strategist Innovation Summit is one of the best medical device trade shows. The opportunity for emerging companies centered in the medical devices industry to connect with individuals and organizations who can facilitate further business development and growth is truly incredible!
10X Medical Device Conference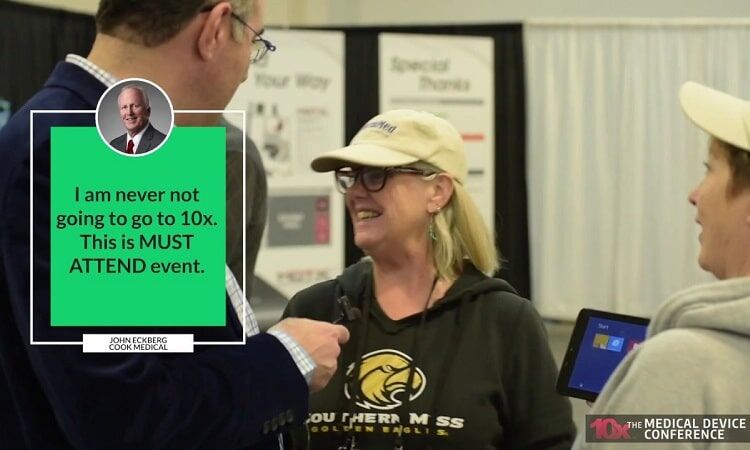 10X Medical Device Conference is a well-known Medtech-centered event where members of the medical device industry come together to develop relationships that will facilitate the growth of network, skills, innovation, and profit.
It is designed to help foster strong professional relationships among important players in the medical device industry who are looking to learn how to innovate and excel within the space.
The event is designed to be inclusive for parties of all levels of experience and knowledge in the medical device field. Junior and senior-level professionals will both find an incredible amount of value in what the 10X medical device conference has to offer.
Regardless of credential, expertise or industry connections, attendees will be able to learn, discover, network and enjoy their time at the conference.

This conference began as the "10x Medical Device Conference for Exponential Growth", and had its inaugural event back in 2013 in Minneapolis that attracted a whopping 98 attendees.
Now, in 2022, after a two-year hiatus thanks to the COVID-19 pandemic and its social restrictions, 10x is back and more ready than ever, hosting this year in San Diego, California!
One thing to remember is that the 10x medical device conference is not your typical "trade show", with a floor full of products and the traditional trade show atmosphere.
This event has garnered statements like "It's more like a family reunion than a conference", and "10x has an almost vacation-like quality to it". It truly is a community-driven event that has an intimate, familial type feeling to it. Definitely a great place to combine both business and pleasure in one event!
Digital Health Technology Show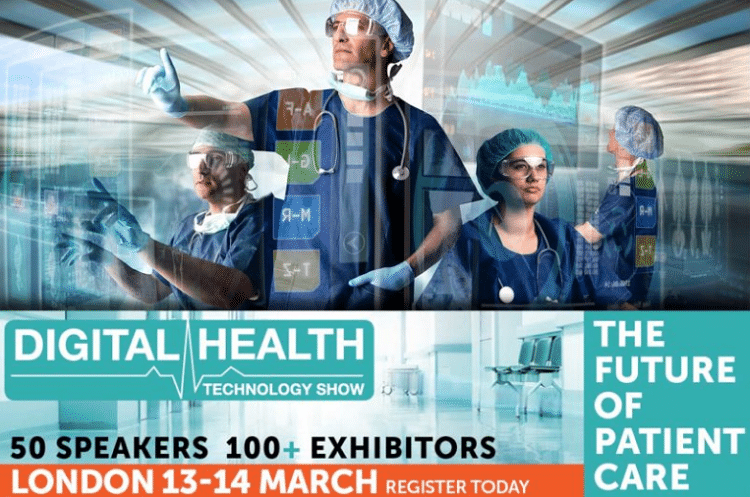 The Digital Health Technology Show is a great opportunity for attendees to discover the latest innovations in digital health technology and related fields. The European-based trade show is held annually at the award-winning Business Design Centre in London, UK – one of the most popular conference and exhibition venues.
The event provides the opportunity for experts, exhibitors, and members of the general public to attend, showcase, experience and learn about the latest innovations and important trends in the digital health technology sector.
This well-known show is designed to not only showcase health and technology's heavyweight parties but also to support and empower the ever-important health care delegates; the clinicians, nurses, psychiatrists, and health admin staff.
This is a great way to help unite all members of the industry, whose common goal is to provide patients with a better overall healthcare experience. Using the incredibly valuable information gathered at these shows, businesses and organizations alike can work toward the continued development of the digital health technology space.
The Digital Health Technology Show features a number of keynote presentations delivered by some of the world's most influential health leaders. These presentations include valuable case studies from parties who have successfully optimized their workflow with digital "Deep Dive" sessions.
These sessions address the core aspects of our global health crises and delve into the details of how technology can and will relieve
As the show's name indicates, there will be a focus on presenting the latest innovations in digital health technology. Products like wearable health trackers, smartphone applications, body scales, and other digital devices designed to improve and manage health and wellbeing are on display.
The exhibitors at the Digital Health Technology Show are incredibly knowledgeable and are eager to deliver as much information and value as possible.
Definitely, one of the best medical device trade shows operating in Europe, and one to be noted internationally as well!
Association For The Advancement Of Medical Instrumentation Exchange (AAMI)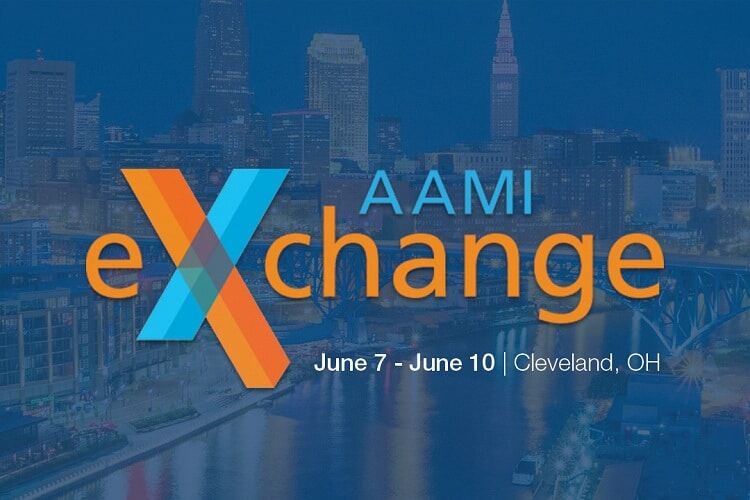 The Association For The Advancement Of Medical Instrumentation (AAMI) exchange is one of the premier health technology and medical devices events that brings together the entire community of AAMI stakeholders with a variety of the industry's most important members.
From biomedical and clinical engineers, technicians, and cybersecurity experts, to hospital administrators and managers and the industry's leading service and solution providers, the event provides an incredible blend of expertise and knowledge.
The AAMI delivers a unique platform through which the stakeholders are able to learn from industry experts and thought leaders about the landscape of the ever-changing medical technology industry.
The event offers a one-stop source for information about the latest innovations, new products and services, and important advancements in healthcare technology. The show features displays and exhibits from well over 200 medical equipment manufacturers, including many of the world's most reputable companies and service providers alike.
The AAMI exchange attracts a variety of attendees, from experts and professionals to students in the middle of working and learning more about their respective medical technology fields.
The show features a number of educational seminars and discussions that are led by reputable individuals who have extensive expertise in their fields of specialization.
The show also offers a number of sessions that are geared towards entrepreneurs who are looking to launch new products or businesses and are in the beginning development stages.
The AAMI delivers amazing opportunities for like-minded individuals to exchange ideas, expand their networks, and discover new technologies that can serve to inspire professionals around the world, and facilitate the improvement of the health care industry as a whole.
Resources: