PAX East: A Complete Guide
Gaming conventions are havens for gamers all across the world. These events offer a platform for avid gamers to come together under one roof and celebrate the gaming culture with like-minded souls.
Not only that, but at these conventions, gamers also get the opportunity to check out the latest games, participate in tournaments and show off their skills, and meet their favorite creators!
PAX East is one such leading trade show for gamers across the globe. This four-day gaming expo is exceptionally popular in the international gaming community as it hosts many special events and draws crowds of tens of thousands each year.
If you wish to attend PAX East 2023, we'll tell you all about it—including the PAX East dates and venue, as well as the benefits of attending and exhibiting. We have also compiled a list of hotels for your stay during the expo.
Let's dive in!
What Is PAX East?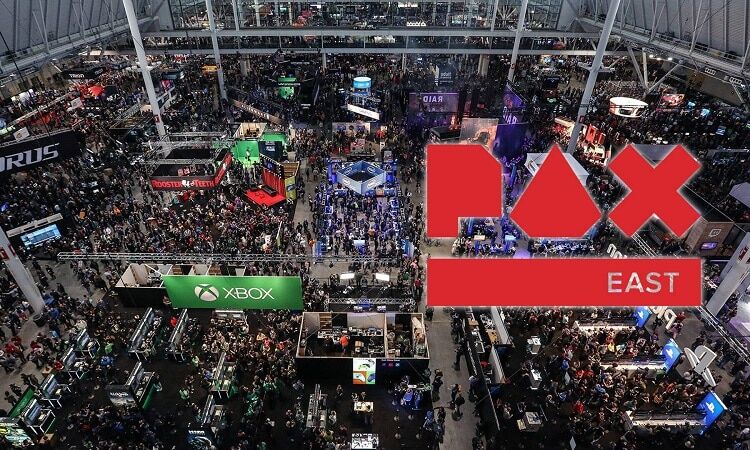 PAX East is a global gaming festival where gamers of different genres gather and revel in the culture of gaming. Held every spring in Boston, Massachusetts, the event showcases new game demos from big names and upcoming publishers and hosts esports, gaming sessions, tournaments, panels on game topics, as well as autograph sessions.
It also has a massive expo hall featuring exhibitor booths from major and independent publishers and developers. The exhibition also hosts theater performances and music concerts inspired by the gaming culture to offer attendees an extra dose of entertainment.
The four-day show provides gamers with a fun community experience that makes it stand out from other gaming expos. This is also why PAX East regularly enjoys an attendance of tens of thousands of visitors—as well as hundreds of exhibitors and media professionals from all over the world.
History of PAX East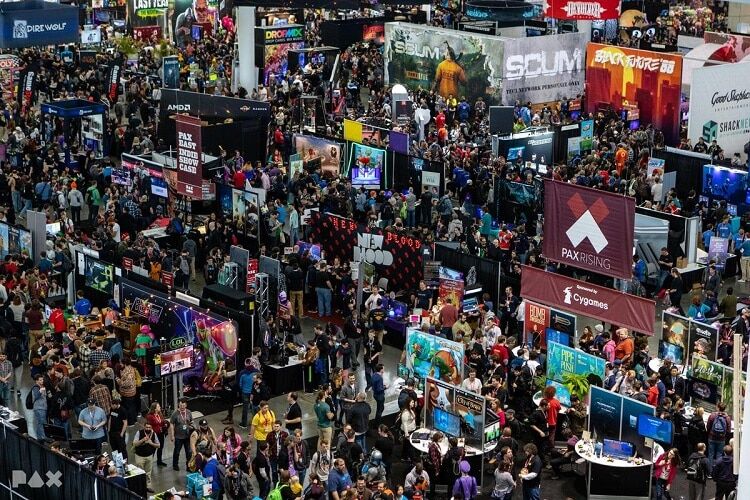 In 2004, Jerry Holkins and Mike Krahulik—the creators of the popular Penny Arcade webcomic—launched Penny Arcade Expo, aka, PAX.
The idea was to create a series of gaming shows to exclusively celebrate the culture of gaming via arcade, tabletop, and video gaming sessions and tournaments. The first PAX show, held in 2004 in Washington, saw an attendance of 1,337 people. Since then, the show has continued to grow exponentially every year.
This continued support from the gaming community has led the makers to partner with ReedPop, the creator of the world's top pop culture events, video channels, and websites. ReedPop is a subsidiary of Reed Exhibitions (RX), which is a leading operator of B2B trade shows and industry exhibitions.
Today, PAX is held every year in Boston, Seattle, and Philadelphia in the United States and in Melbourne in Australia. The show is now the most popular gaming convention on the East Coast.
Who Is PAX East For?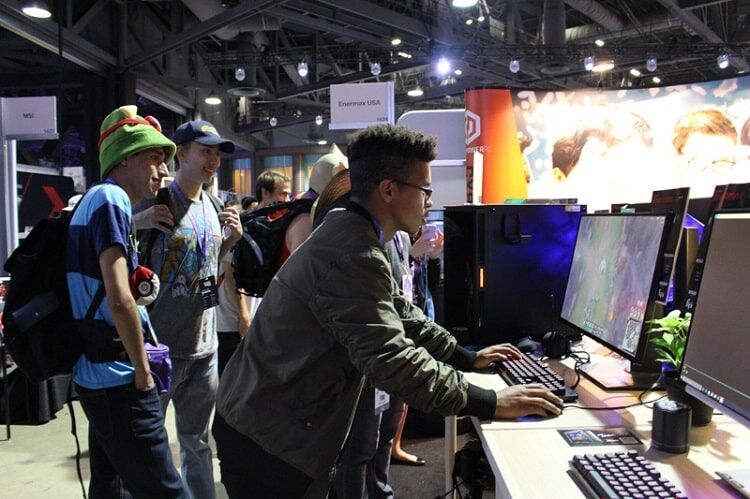 PAX East is a gaming convention for gamers of all ages.
Visitors can choose to purchase a badge for a single-day visit or a badge that gives them access to all four days of the exhibition. Once you have a badge, you can attend the show and participate in all the events—including the demos, panels, autograph sessions, and music concerts.
PAX East also draws hundreds of leading and upcoming gaming developers, publishers, and studios who exhibit their offerings at attractive booth displays. Media professionals from the gaming industry also attend the expo every year.
Why Should I Attend PAX East?
If you're an avid gamer, attending PAX East has the following benefits for you:
Exhibitor Booths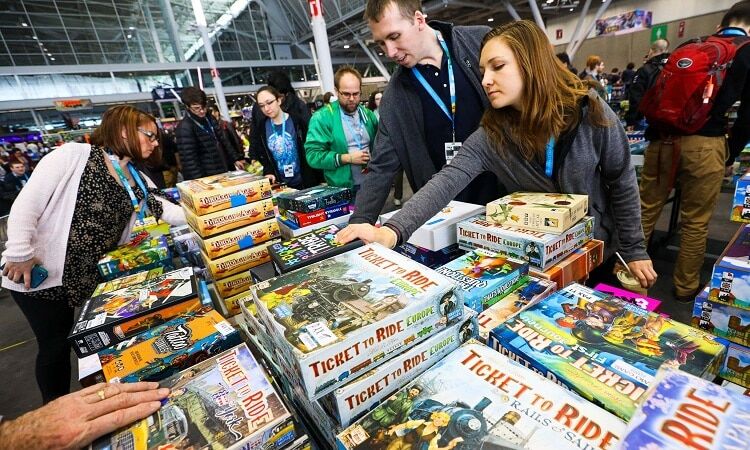 The expo hall showcases the best exhibitors in the gaming industry. You can expect to find booths from AAA publishers, developers, and retailers, as well as indie studio teams who are out to disrupt the industry with their latest innovations.
The best part about PAX East is the hands-on nature of its displays. The show allows you to—quite literally—get your hands on the latest blockbuster games and get a taste of any future releases that you can look forward to.
Console Freeplay
PAX East has a massive library of current and next-generation consoles and console games that you can access and play with. You can also take your pick from hundreds of titles and even participate in console tournaments against other opponents and display your gaming skills.
However, if you're more into the games from the good old days, the Classic Console Freeplay department features the best retro titles.
So, whatever your gaming preferences are, you can be sure that PAX East has something for you.
Tabletop Freeplay
If you love tabletop games, you must head to the Tabletop Freeplay section of the expo. It has hundreds of tables and countless lending library titles that you can check out and play while you are at the show.
PC Area
PAX East allows you to bring your personal computer to the Bring Your Own Computer area, so you won't have to put your game on pause while attending the convention!
All you have to do is buy the BYOC (Bring Your Own Computer) Badge that gives you special access to this area. If you don't have a PC, you can use the computers that the show organizers have set up in the area and loaded with the top LAN games.
Tournaments
The PAX East schedule includes different gaming tournaments that let you put your skills to the test and compete with gamers from across the globe. The show has a vast gaming catalog, so you can choose and compete in your favorite game.
The best part is that many of the tournaments cater to gamers of all skills and interests. So, you can revel in the thrill and challenge of some healthy rivalry in a friendly environment.
PAX Arena
The PAX Arena is where the world's most competitive and talented gaming enthusiasts gather and battle against each other for glory, fame, and cash prizes.
It's the hub of amateur eSports and offers both players and audiences some good old-fashioned entertainment.
Omegathon
Every year, the organizers of PAX East randomly choose a group of pre-registrants and split them into 16 teams to participate in a high-octane competition called Omegathon. These teams compete in many games throughout the show.
The secret final round in the Main Theatre selects the champions of Omegathon and brings PAX East to a celebratory close.
Panels
PAX East hosts a series of panels on gaming culture. These panels allow the audience to listen to leaders and experts from the gaming industry discussing various topics pertaining to gaming, such as the gamification of classroom learning.
Bandland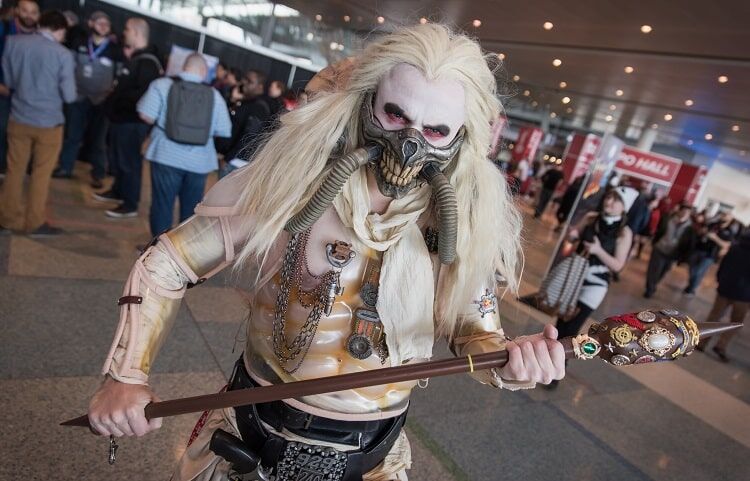 PAX East offers you a fantastic opportunity to meet your favorite creators in Bandland. Bandland is a dedicated area at the expo where you can buy merchandise and support artists, bands performing at the show, streamers, and other content creators.
PAX XP
Attendees who have activated their badges can participate in the PAX XP series. This includes the Arcadia scavenger hunt, photo stations, instant-win prize towers, and other cool features.
Pin Trading
If you are an avid collector, you can collect or trade pins with other attendees at Pinny Arcade. You can also start collecting pins in different ways—including purchasing them from the Official PAX Merch Booth.
Community Meetups
The expo organizes community meetups where you can meet fellow gaming enthusiasts, fans, and cosplayers and make new friends over the weekend. It allows you to immerse yourself in the world of gaming and pop culture with like-minded people.
Handheld Lounge
The show features Handheld Lounges where you can relax your tired feet, take a break, and lounge around. If you want to rest while still playing, you can explore the many handheld games in the lounges and keep playing to your heart's content.
AFK Room
If you feel overwhelmed by the many happenings at the show and need a spot to regain your calm, check out the AFK (Away From Keyboard) Room.
This room is not only a quiet, relaxed mental health space for convention attendees and staff, but it also features education and resources for gaining greater calmness. Trained clinicians and volunteers from Take This will be available to lend a listening ear to you without verging into therapeutic treatment.
Why Should I Exhibit at PAX East?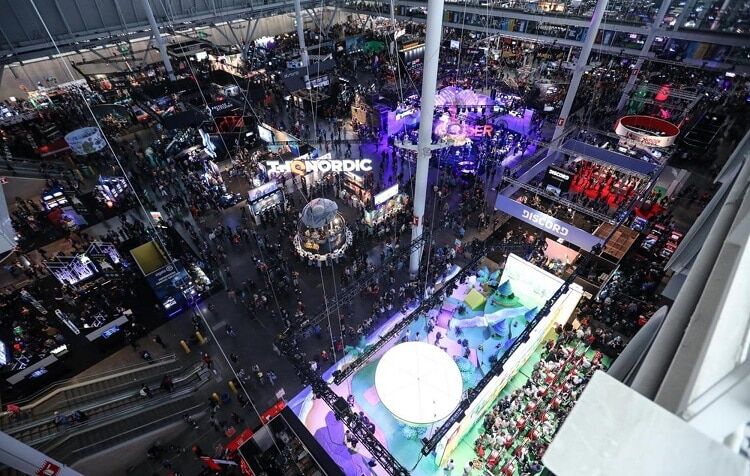 PAX East offers numerous benefits to exhibitors as well. Some of them are as follows:
Exhibiting New Games
If you've launched a new game that you want the gaming community to know about, PAX East is the best launchpad.
It will help you showcase your latest and coolest offerings to huge crowds of gamers and will get them involved and interested in your games through trade show gamification opportunities.
The exhibition will also help you boost your business organically and improve your brand visibility.
PAX Rising Showcase
If you're an indie developer, publisher, or studio and want to present your game to a larger audience, you must attend PAX East. PAX Rising Showcase offers an excellent platform for the newest and smallest independent studios to display their offerings alongside leading AAA exhibitors at PAX East.
It helps indies present their latest and greatest games at the show without lagging behind the bigger names in the industry.
Panels
If you're an expert or leader in the gaming industry, you can take part in PAX East's panels and show off your subject knowledge. This will not only help you improve your credibility and authority in the industry, but it will also boost your personal and business growth.
AFK Room
Exhibitors, just like gamers, can also feel overwhelmed at major conventions like PAX. If you feel tired from all the marketing, selling, and negotiating, head over to the AFK Room.
This peaceful area gives you a safe space where you can talk to trained clinicians and volunteers and unload your mental chatter or simply relax. You can also take advantage of the educational resources in the room.
When and Where Is PAX East?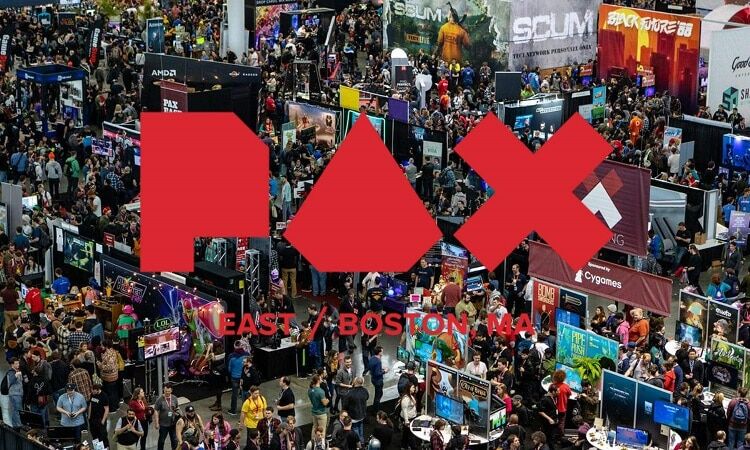 PAX East 2023 will take place from March 23–26, 2023, at the Boston Convention and Exhibition Center (BCEC), 415 Summer Street, Boston, Massachusetts 02210.
The venue is located in the heart of Boston and is quite close to Logan International Airport, I-95, and South Station. It is also only minutes away from the city's major highways, like I-90 and I-93.
The venue is easily and conveniently accessible by plane, train, car, and bus.
Accommodation Guide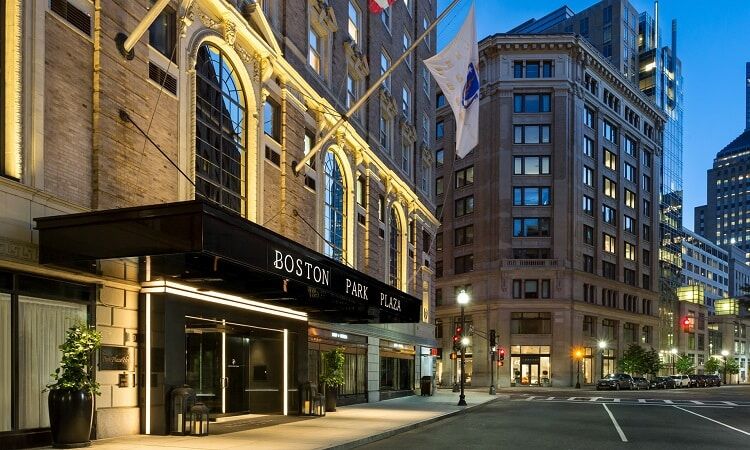 If you're planning to head to PAX East 2023, it's a good idea to have some good accommodation options to ensure you have a comfortable stay during the expo.
Luckily, the show organizers have partnered with Connections Housing to provide hotel rooms at discounted rates.
Here are some of the top local hotels you can book with Connections Housing
Boston Park Plaza Hotel
Aloft Boston Seaport District
Courtyard Boston Downtown
Renaissance Boston Waterfront Hotel
Hyatt Regency Boston
Hyatt Place Boston/Seaport District
Hampton Inn Boston Seaport District
Homewood Suites by Hilton Boston Seaport District
Embassy Suites Boston at Logan Airport
InterContinental Boston
The Westin Boston Seaport District
Element Boston Seaport District
Omni Boston Hotel at the Seaport
Omni Parker House Hotel
Seaport Hotel
A few other hotels near the venue that you can book yourself include
Cambria Downtown Boston
Residence Inn by Marriott Boston Downtown/Seaport
The Envoy Hotel, Autograph Collection
YOTEL Boston
The Newbury Boston
Conclusion
PAX East is an incredible gaming convention where gamers and creators can get together and share their ideas, skills, and more. They can participate in gaming sessions, demos, panels, and other fun activities and take home rich and unique experiences.
Exhibitors also get an incredible chance to present their new games and bring in more business. If you're an exhibitor or creator planning to showcase your products and services at this trade expo, you'll need to stock up on trade show materials and services such as booths, graphics, and logistics.
At American Image, we provide exhibitors with an incredible range of high-quality and affordable trade show booths, graphics, and other supplies. With us, you can easily get amazing deals on products and services that you need for the show, and save big!
Check out our website to explore our wide range of offerings, or contact us to learn more.
Resources: