5 Best Pharmaceuticals Trade Shows
The pharmaceutical industry is a trillion-dollar sector that involves but is not limited to the manufacture and distribution of prescription drugs and other healthcare products. It has become one of the most profitable industries in the world and has at the same time provided incredible innovations and advancement for the healthcare industry as a whole. Like most high-profile industries, pharmaceuticals trade show and conferences abound. Some of these events will provide more value than others, depending on how they are structured and what content they offer.
In the following article, we will be highlighting 6 of the best and most prominently known pharmaceuticals trade shows currently in operation.
World Pharma Week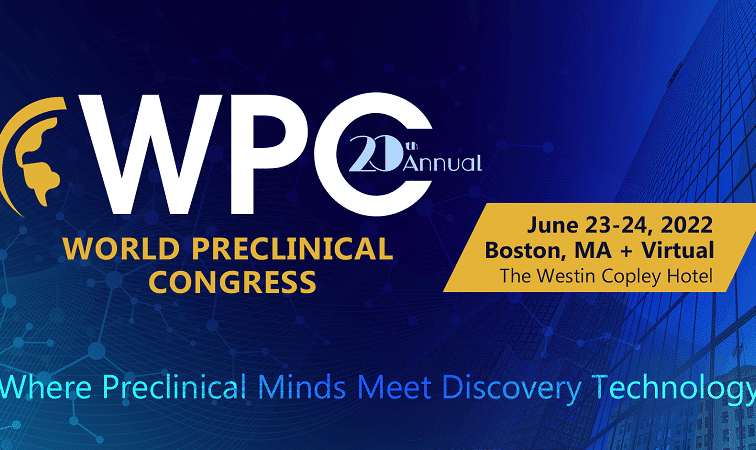 World Pharma Week is one of the biggest pharmaceutical industry events in the world. Typically held in Boston, Massachusetts, this three-day pharmaceuticals trade show brings together some of the biggest and most influential companies in the industry as a whole.
These parties congregate to discuss the biggest and most pertinent topics that currently concern the pharmaceutical industry.

This high-profile event features over 10 themed sub-conferences, a number of keynote sessions, and strategically designed networking events.
The conference has been continuously improving year after year, in order to provide an incredible amount of value, from information to connection, to all who attend.
World Pharma Week is an annual conference that provides access to important members of the pharmaceutical industry and related academia. The conference has been designed to provide an awesome venue and platform for discussions among members of the space to take place.

Attendees have the chance to have a look at all of the exhibits on display while taking advantage of the plethora of knowledge and expertise that is available at the conference. Experts include technical leaders, executives, scientists and entrepreneurs, all congregated under one roof for an awesome event!

Find out more about the latest developments in the pharmaceutical industry, including newly approved drugs, therapies, vaccines, and more.
World Pharma Week gives companies on the rise the opportunity to meet and connect with prospective strategic partners and investors, which can be one of the most important factors in their successful development.
INTERPHEX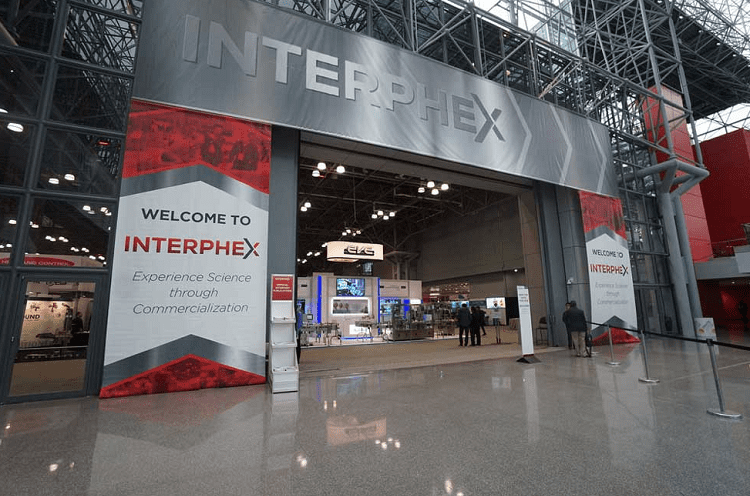 For over 40 years, INTERPHEX has been earning its title as the premier pharmaceutical, device development, biotechnology, and manufacturing event. Held at the Javits Center in New York City, this major pharmaceuticals trade show is held annually and attracts attendees from all over North America and the rest of the world.

The event is completely free and brings together well over 10,000 industry professionals, as well as over 600 suppliers to one venue under one roof.
Through strategic structuring, INTERPHEX offers exhibits, demonstrations, networking sessions, and opportunities that truly provide a level of value that is virtually unmatched.
Registered attendees will receive an INTERPHEX Exhibit Hall and Technical Conference badge that allows access to all the conference has to offer. The event features so many different avenues and aspects to explore. Parties in attendance will have access to:
Experience
INTERPHEX Live with American Pharmaceutical Review and Pharmaceutical Outsourcing
PDA Roundtable Discussions
A Keynote Series with Pharmaceutical Technology/BioPharma International
CRB Technology Tank
O'Neal Facility Focus
IPS Technologies Tours
Contract-Specific Dedicated Sessions
Discover & Explore
3-Day Access to the Exhibit Hall
New Exhibitor Zone
Access to 600+ Leading Suppliers
Access to Over 10,000 Industry Professionals
Technology Launches
Poster Hall
Network & Connect
Technology-based Networking Events
Conference & Event Recommendations
Exhibitor Recommendations
Connect with Industry Experts & Professionals
Pre-Show Meeting Scheduling
INTERPHEX App

Search for & locate the exhibitors and products that you are interested in

Use it to navigate the show floor with purpose and efficiency
The INTERPHEX pharmaceuticals trade show is an incredible opportunity to learn about the latest innovations and advancements in the pharmaceutical and biotechnology industries.
Definitely, an event that can be considered one of the best pharmaceutical trade shows currently in operation.
Texas Pharmacy Association Conference & Expo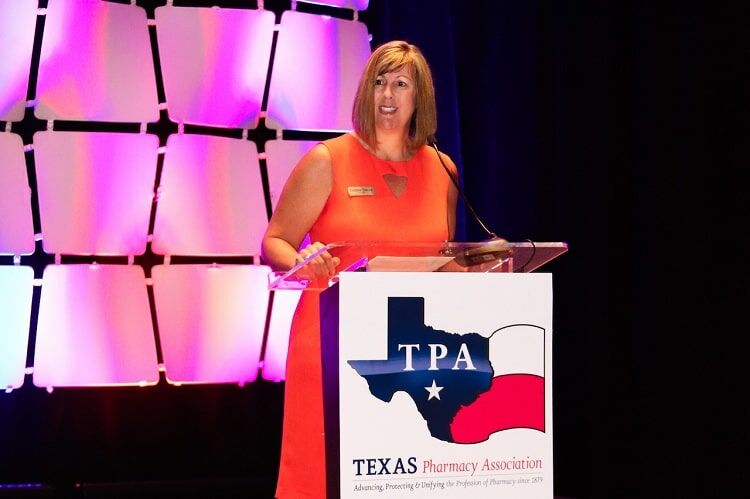 The Texas Pharmacy Association was formed in May of the year 1879, when 18 pharmacists congregated in the back room of a drug store in Dallas, Texas. To this day, the association has been the leading advocate and supporter for all pharmacists and related professions in Texas.

Their pharmaceuticals trade show event has been held in various locations over the years. This year, the 2022 Texas Pharmacy Association Conference will be held in the middle of downtown Austin, Texas at the Hyatt Regency that lines the beautiful Lady Bird Lake.
After two years of virtual conferences, caused by the COVID-19 pandemic and the social gathering restrictions imposed, the conference is back to being in person!

The annual Texas Pharmacy Association Conference attracts pharmacy retailers and suppliers from all over the world. The event offers attendees the opportunity to earn a potential of over 17 hours of continuing education credit, all in one place over the course of one great weekend.
Available TPA certificate courses include subjects like mental health, first-aid, immunization delivery, and more.

The event also offers a variety of entertainment value in the form of interactive student sessions, alumni events and receptions, meet and greets, luncheons, and even self-care competitions!
The Texas Pharmacy Association Conference & Expo also features an expo hall where exhibitionists can display and share the latest about their products and services.
Attendees will have the chance to discover all of this and enjoy the showcasing of the Pharmaceutical industry's newest innovations.
Companies and their representatives will be spread out over the expo hall floor, waiting to connect with attendees, answer questions, and enjoy the personal networking opportunities that the show has to offer.

Attendees include pharmacists, technicians, corporate partners, owners & operators, students, and more! Exhibitors have the opportunity to take advantage of having all of these parties under one roof, where they can increase exposure to their organizations and endeavors, and ultimately attract new customers.

The Texas Pharmacy Association Conference is one of the more notable pharmaceutical trade shows currently in operation, and definitely one to check out!
World Vaccine Congress Washington
The World Vaccine Congress is known as the largest, most established meeting that is dedicated to the development and study of vaccines.
This annual pharmaceuticals trade show brings together thousands of the world's most reputable vaccine researchers, developers, and decision-makers to share with each other the latest findings, innovations, and advancements concerning the best methods to improve the distribution and delivery of vaccines to those who need them the most.
Held each year in Washington, DC, it provides a platform for people of all levels of expertise to learn, discover and connect with others in the vaccine industry. From basic research and observation methods to commercial manufacture, this one single event covers the entire vaccine value chain.
This three-day event attracts attendees that include scientists, doctors, physicians, and health care professionals alike.
It is focused on uniting vaccine experts in order to allow them to share potentially groundbreaking knowledge, make connections, form strategic partnerships, and improve the health and safety of the human race together.
The World Vaccine Congress Washington is the most comprehensive pharmaceuticals trade show event of its kind, addressing the most prominent ideas and issues that concern the vaccine industry.
The conference features educational sessions, keynote presentations, panel discussions and so much more valuable information concerning the landscape of the vaccine development and distribution chain.
It also provides a taste of the business side of the vaccine industry, including a number of awesome interactive sessions that allow attendees to experience a more hands-on approach to the business aspects of the vaccine industry.

Recent events involving COVID-19 and the global pandemic that shook the world and forced the implementation of social distancing measures has created a massive increase in focus on the vaccine industry.
The development and delivery of vaccines have become an incredibly popular topic of discussion, as countries work to roll out COVID-19 vaccines effectively and efficiently.

The upcoming 2022 World Vaccine Congress Washington is set to be one of the most high-profile events of its kind.
It will feature speakers from some of the most well-known pharmaceutical companies in the world, including the Vice President of Moderna, the Head of Johnson & Johnson labs, and the Director-General of the World Health Organization.
Considering the current state of affairs concerning the vaccine industry and everything that has transpired over these past two years, the World Vaccine Congress is surely one of the most highly anticipated Pharmaceutical trade shows to occur this year.
World Drug Safety Congress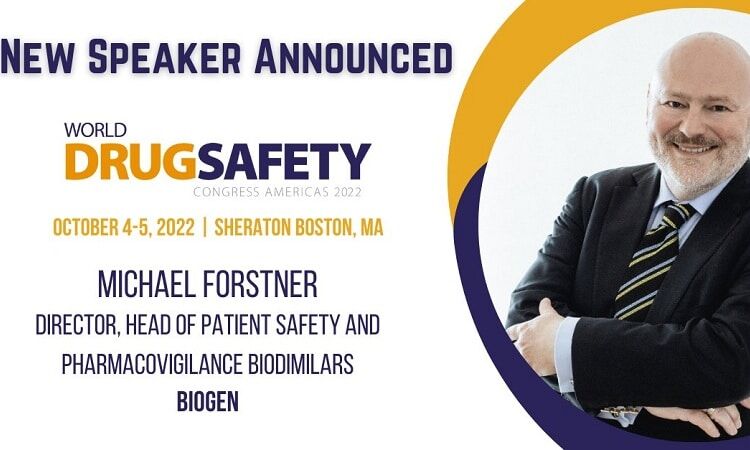 The World Drug Safety Congress is a well-known conference that has been developed and dedicated to education and proper execution of strategies and protocols in the drug safety & pharmacovigilance industry.
This pharmaceuticals trade show is held annually, and this year is scheduled to be held as a two-day event in Boston, Massachusetts, from October 4th to October 5th.
This year's World Drug Safety Congress of 2022 is set to cover important topics concerning the pharmaceutical space including:
Global regulation and recent developments within the industry
International drug safety landscape
Data management and electronic submission technology
Increasing complexities and relevant issues affecting the management of drug safety and administration
In-depth look at clinical safety & the limitations associated with pre-marketing safety strategies
Financial and logistical constraints concerning the industry in general
The World Drug Safety Congress brings together parties involved in Clinical Safety, Risk Management and Surveillance, Regulatory Affairs, Epidemiology, Electronic Submissions, Qualified Personnel, Drug Safety, and Pharmacovigilance.
The congregation of over 1000 top leaders and stakeholders in the biopharma space in order to discuss the key challenges they are facing in pharmacovigilance and device safety is an incredibly valuable occurrence.
The event facilitates the exploration of strategies in data management and signal detection, as well as the showcasing of AI machine learning and its applications for improving pharmacovigilance processes.
It also allows parties to discuss the challenges involved with creating an effective pharmacovigilance strategy for advanced therapies and collaborate on strategies geared towards medical device safety in general.

The World Drug Safety Congress 2022 pharmaceuticals trade show event features a number of great speakers including:
Aaron Goodstein – Senior Director of medical safety (Johnson & Johnson Medical Devices)
Michael Forstner – Director, Head of Patient Safety and Pharmacovigilance (Biogen)
Deanna Montes De OCa – Senior Director, Pharmacovigilance Operations (Moderna Therapeutics)
The event will also feature exhibitors & sponsors from organizations that include:
Aris Global
Advera Health Analytics
Biomapas
Ethicare
Many more high-profile, reputable companies involved in the Pharmaceutical industry will be exhibiting and sponsoring the event!
The 2022 World Drug Safety Congress in Washington is set to be a great event that features high-profile organizations and provides incredible value.
Definitely one of the more prevalent pharmaceutical trade shows currently in operation and one that should be considered for anyone's trade show visiting list!
Resources: