PAX Unplugged: A Complete Guide
Tabletop gaming conventions are a fantastic opportunity to immerse yourself in the world of analog gaming. They present a fun opportunity for tabletop gamers, as well as creators, to learn, discover, share, buy, and sell everything related to tabletop gaming. Events like PAX Unplugged also offer a massive platform for gamers to compete and show off their pro gaming skills.
If you are an avid gamer or an innovative creator or artist who wants to experience gaming the old-school way and—quite literally—unplug, then PAX Unplugged should be on your radar!
As one of the top trade shows for the gaming community, PAX Unplugged is popular all across the world and is flocked to by tens of thousands of gaming enthusiasts.
In this handy guide, we'll explore the history of this event and the many benefits it offers for creators, vendors, and gamers. We will also share the PAX Unplugged dates and some top hotels for your stay during the expo!
What Is PAX Unplugged?
PAX Unplugged is one of the biggest tabletop gaming conventions in the world. It caters specifically to lovers of board games, role-playing games (RPGs), cards, miniatures, and so on.
Held every year at the Pennsylvania Convention Center in Philadelphia, Pennsylvania, the event is hosted in a huge expo hall and showcases the best game developers, publishers, and studios from around the world. Gamers can check out new game demos, participate in tournaments, attend panels, and enjoy a one-of-a-kind community experience.
The show also hosts autograph sessions and concerts to provide a more intimate and fun experience to attendees. PAX Unplugged draws massive crowds each year and is attended by gamers, along with their families and friends, in hordes. It also attracts hundreds of leading game developers, publishers, studios, artists, and other creators, as well as the media.
History of PAX Unplugged
In 2004, Mike Krahulik and Jerry Holkins, the creators of the hit webcomic Penny Arcade, started the first Penny Arcade Expo, aka PAX show. By launching this gaming show series, they intended to celebrate the culture of gaming.
The inaugural PAX show was hosted in Washington and was attended by around 1,337 visitors. It featured various events and tournaments for tabletop, arcade, and video gaming and was an instant hit with the audience. The show went on to grow in size and stature each year, leading the show organizers to tie up with ReedPop.
ReedPop is the pop culture arm of Reed Exhibitions (RX), a leading operator of industry exhibitions and B2B trade shows. It is responsible for creating some of the world's largest and most popular pop culture events, websites, and video channels.
PAX has evolved over the years and has launched different chapters in many cities across the world. It is held annually in Philadelphia, Boston, and Seattle in the United States, and in Melbourne in Australia.
PAX Unplugged is the analog-focused extension of the PAX event portfolio that features tabletop gaming, and is held in Philadelphia. The first PAX Unplugged show was held in the city from November 17–19, 2017.
Now, tens of thousands of visitors and hundreds of exhibitors and media professionals from the gaming industry attend this event every year.
Who Is PAX Unplugged For?
PAX Unplugged caters to gamers of all ages. The content is tailored so that the entire family can have an enjoyable experience. So, gamers are encouraged to attend with their friends and family and play some of their favorite games. /
Visitors can attend PAX Unplugged by buying one-day or three-day badges from the show's website. The convention also draws game publishers, studios, developers, artists, and other creators. Moreover, vendors and the media who serve the gaming industry also attend PAX Unplugged.
Why Should I Attend PAX Unplugged?
Gamers can look forward to a lot of enriching experiences and delightful perks at PAX Unplugged. Some of them are listed below.
Massive Expo Hall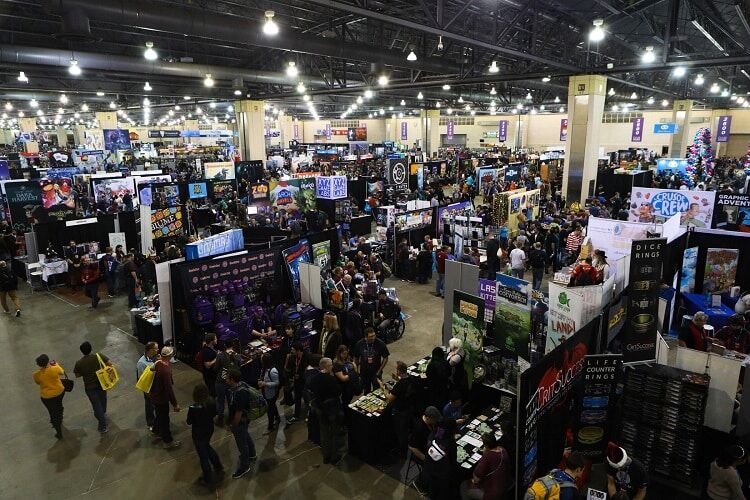 The expansive expo hall at the show features the best and most innovative tabletop designers, and publishers who gather to showcase their buzziest collections. Here, you can browse their latest offerings and be amazed by the latest innovations.
First Look
The First Look area is where you get to learn about, play, and shop for the latest and hottest games from all across the globe. These unreleased games are freshly imported for PAX, so you can be sure that no one in the country has ever played them before!
PAX Rising Showcase
PAX Rising Showcase is an indie showcase where you can discover cool new games from independent game developers and designers. It not only presents lesser-known games to a larger audience but also allows gamers to experience unique and niche games.
Playtesting
Popular board game community UnPub offers you a unique chance to playtest new, self-published, crowdfunded titles in the Playtesting area of the show. You can discover, play, test, review, and support these titles while having fun playing the latest games!
Tabletop Freeplay
The Tabletop Freeplay area features open seating across hundreds of tables, where you can play an endless number of tabletop games. The area also has a vast lending library that stocks thousands of tabletop games that the show organizers have amassed over the years.
If you need some help choosing titles, you can ask the Enforcers in the library for their favorite recommendations.
RPGs
If you love RPGs, PA Unplugged has an exclusive wing of small, quiet rooms that are designed for the theatrics and storytelling of tabletop RPGs. These games range from beginner to expert levels and on-demand indie RPGs to organized play sessions, ensuring that every person who visits this wing will have a blast with the RPGs.
It has plenty of free play space for pick-up games and organized live-action role-playing games (LARPs). This section also boasts a classic RPG library for those who enjoy retro games from the good old days.
You can register for your favorite RPGs at the RPG HQ at 9 AM every day, or you can check out the Looking for Group (LFG) area, where you can post your own RPGs and book a table in RPG Freeplay.
Classic Cardboard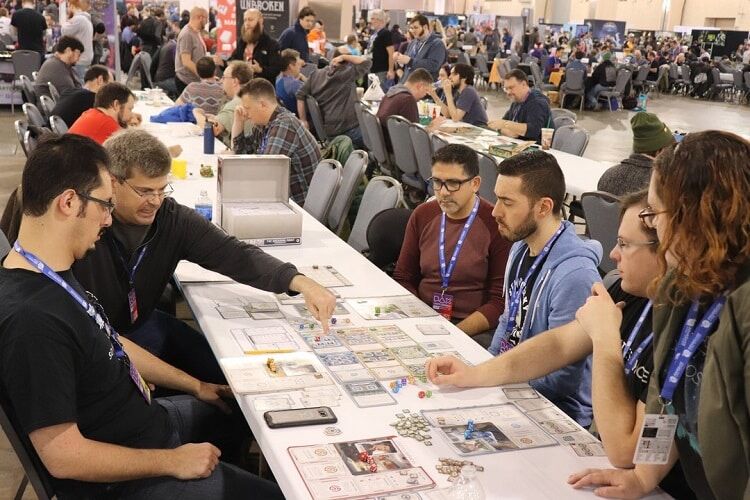 The Classic Cardboard section is an ode to tabletop gaming from the 1990s. It covers popular games that were a regular feature of family game nights, as well as old, long-forgotten collectible card games (CCGs). It includes old-school strategy favorites, mass-market hits, and obscure gems that are worthy finds.
Learn and Play
The Learn and Play room is where you can master modern board gaming from the industry's biggest names, including top YouTubers and podcast hosts.
They will teach you their favorite board games in a personalized setting, offering a unique experience for both board game newbies and experienced players who want to learn a new game.
Once you've learned how to play, you can then enjoy a full session of all the games and play to your heart's content.
Tournaments
The PAX Unplugged schedule features a full line-up of tournaments that highlight games from different genres and platforms. These tournaments allow you to test your gaming skills and go head-to-head with gamers from all around the world.
Omegathon
Omegathon is a mega-tournament that goes on for the entire duration of PAX Unplugged. It showcases games of various genres and starts with 20 participants—called Omeganauts.
Players are eliminated after every round until the last two Omeganauts battle it out in the Final Round on the last day of the show.
Panels
PAX Unplugged hosts some of the biggest panels to celebrate gaming culture. Panelists include well-known celebrities who will talk about different topics related to tabletop gaming.
The 2022 edition invited top names from the world of gaming, such as Mike Murphy, Brian Gray, Anna Prosser, Carol Mertz, Will Savino, Anjali Bhimani, Matt Lees, and Arcane Anthems, as celeb panelists. Others at the show included Danny Quach, Erika Ishii, Gabe Hicks, Maggie Robertson, Eugenio Vargas, Paula Deming, and more.
Autograph Sessions
The big names from the gaming industry regularly make appearances at PAX Unplugged. You can meet them at the show's scheduled autograph sessions and get their autographs.
Exclusive Merchandise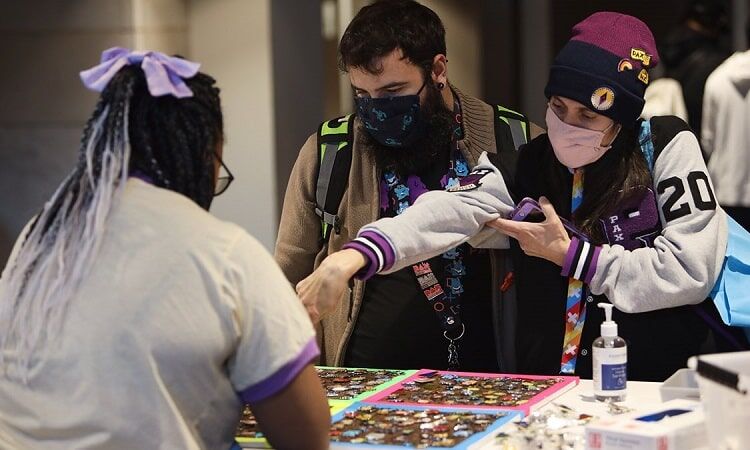 If you wish to dress up in the grand shades of PAX Unplugged-themed merchandise, head to the Official Show Store at the expo. Here, you can get your hands on exclusive merchandise and outfit yourself in true game spirit.
Pin Trading
If you love collecting pins, PAX Unplugged is the best place to gather or trade pins with other collectors at Pinny Arcade. You can even start your pin collection in any number of ways—including purchasing them from the Official PAX Merch Booth.
Community Meetups
Community meetups allow you to meet fellow board game players, cosplayers, and collectors and make new friends over the weekend. You can also buy, sell, and trade board games at the show's Virtual Game Market or organize a meetup in the community room.
AFK Room
If you want time away from the bright lights and large crowds to rest and recharge, the Away From Keyboard (AFK) Room set up by TakeThis.org is an ideal spot. It is quiet, has comfortable seats and drinking water, and also has education and resources that you can turn to for support.
Local clinicians and volunteers are on hand, whom you can talk to if you need to drive away some of the stress of the weekend.
Why Should I Exhibit at PAX Unplugged?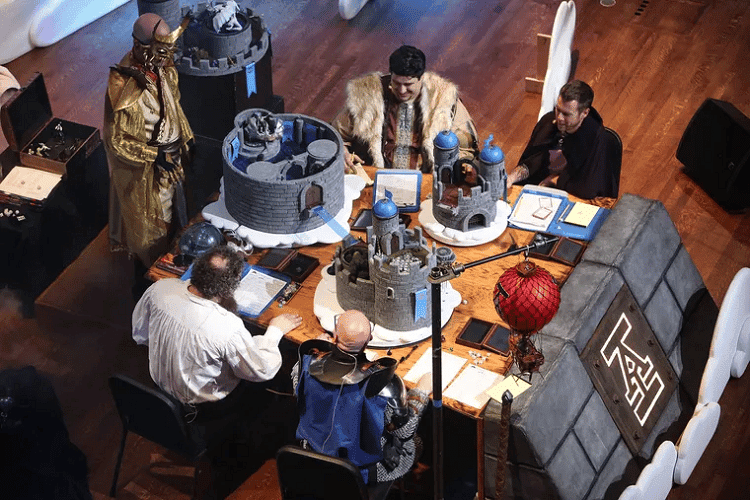 Here are some of the major advantages that PAX Unplugged offers to exhibitors.
Exhibiting New Games
The massive expo hall allows tabletop designers and publishers to present their latest offerings using colorful, attractive displays. It allows them to reach more gamers and increase their brand visibility and business growth.
PAX Rising Showcase
Independent game publishers and developers can showcase their new innovations at PAX Rising Showcase. Here, they can exhibit their offerings on an equal footing with bigger designers and studios, and market their latest launches effectively.
The Workshop
The Workshop is where you can learn different crafting techniques to create stunning tabletop miniature games and improve your skills.
Tabletop Awards
Dicebreaker's Tabletop Awards is an annual event that recognizes and celebrates excellence and innovation in tabletop gaming.
It awards the best board games, card games, and tabletop RPGs. It also honors the designers and publishers behind the tabletop games, encouraging them to reach new heights.
When and Where Is PAX Unplugged?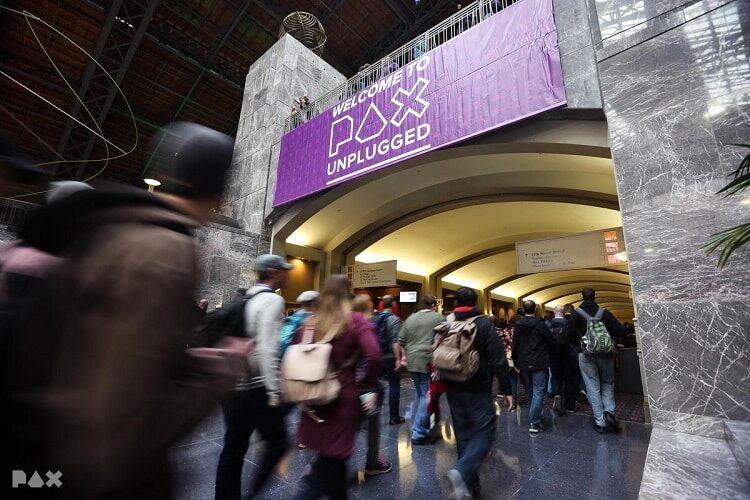 PAX Unplugged 2022 recently concluded and was held from December 2–4, 2022. It was held at the Pennsylvania Convention Center, 129 N Broad Street, Philadelphia, Pennsylvania 19107.
The dates for PAX Unplugged 2023 are yet to be announced, but it will be held at the same venue. You can easily reach the location by public transportation or your own vehicle. Nestled in the heart of the city, the Pennsylvania Convention Center is easily accessible by car, taxi, and bus.
Jefferson Station and the Philadelphia International Airport are also nearby, so you can also easily travel to the venue by train or plane.
Accommodation Guide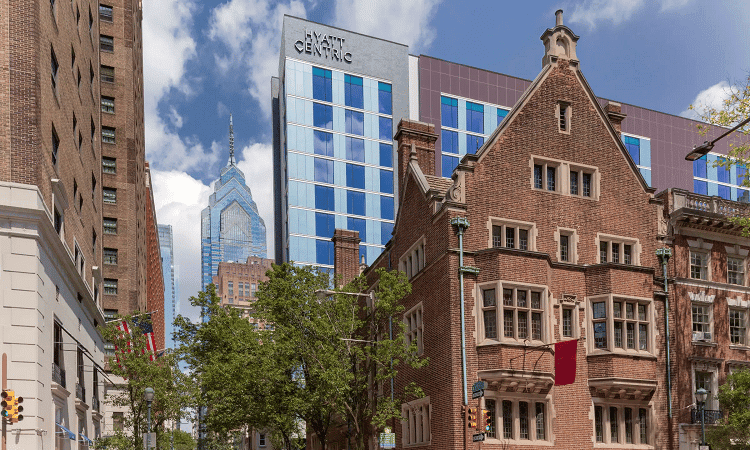 If you need a place to stay during PAX Unplugged, the show organizers have partnered with some of the best local hotels to help attendees get discounted room rates.
Here are some of the leading hotels in the area that you can book from the show's website:
Hyatt Centric Center City Philadelphia
Canopy by Hilton Philadelphia Center City
Motto by Hilton Philadelphia Rittenhouse Square
Hilton Garden Inn Philadelphia Center City
Cambria Hotel & Suites Philadelphia Downtown Center City
Wyndham Philadelphia Historic District
Le Méridien Philadelphia
Residence Inn by Marriott Philadelphia Center City
Philadelphia Marriott Downtown
Sheraton Philadelphia Downtown
Four Points by Sheraton Philadelphia City Center
The Notary Hotel, Philadelphia, Autograph Collection
Best Western Plus Philadelphia Convention Center Hotel
The Windsor Suites Philadelphia
If you need some more local accommodation options for your stay during the expo, you can also check out these hotels:
Morris House Hotel
Loews Philadelphia Hotel
ROOST East Market
Club Quarters Hotel Rittenhouse Square, Philadelphia
Sonder The Heid
Aloft Philadelphia Downtown
The Westin Philadelphia
Hampton Inn Philadelphia Center City-Convention Center
Holiday Inn Express Philadelphia-Midtown—IHG
Kimpton Hotel Palomar Philadelphia
Sleep Inn Center City Philadelphia
Element Philadelphia Downtown
DoubleTree by Hilton Hotel Philadelphia Center City
Home2 Suites by Hilton Philadelphia Convention Center
Conclusion
PAX Unplugged is a stellar show for the tabletop gaming community and industry. Gamers, creators, artists, and vendors can all connect with each other and discover, buy, sell, and swap classic and modern tabletop games in a fun-filled atmosphere.
If you wish to showcase your offerings at this expo, you'll need to stock up on the best trade show materials and services, including booths, graphics, and logistics.
We, at American Image, boast an impressive range of high-quality yet affordable exhibitor booths, graphics, and other trade show essentials. So, with us, you can shop for everything you need to make your trade show participation successful, without pinching your pocket.
Head over to our website to explore our wide array of products and services, or contact us to learn more.
Resources: