WasteExpo: The Best Recycling Expo in the US
Sustainability, waste and recycling trade shows are an excellent way to learn about emerging trends in the industry and discover innovative technologies, products, and services. These events allow participants to network and grow their businesses.
WasteExpo is a top trade show in this field, and attracts thousands of attendees from all over the world each year.
If you wish to participate in WasteExpo 2023 this coming May, we will tell you all about it, including its history, who it is for, and its many advantages for attendees and exhibitors. We will also share a handy list of hotels for your stay during the expo.
What Is the WasteExpo?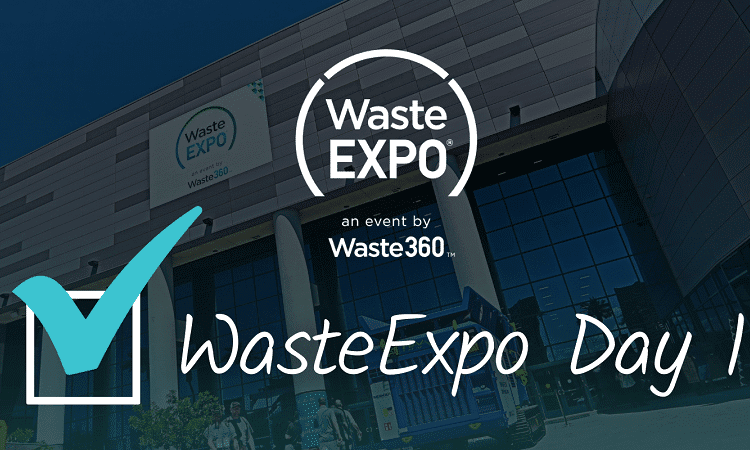 WasteExpo is the biggest and most comprehensive trade show in the United States, serving the solid waste, recycling, sustainability, and organics industries.
Waste management and recycling professionals from the public and private sectors attend to explore and discuss the latest technologies and equipment from top exhibitors.
Attendees and exhibitors can buy and sell new products and services, make lucrative deals, forge new business relationships, strengthen old ones, and find opportunities for business growth.
Participants can also attend expert-led conferences and training sessions that cover the industry's latest trends, challenges, solutions, and policies. They can leverage one-on-one and group networking opportunities to connect with their industry peers.
The annual trade event is an excellent opportunity to gain fresh perspectives from the international waste community.
History of the WasteExpo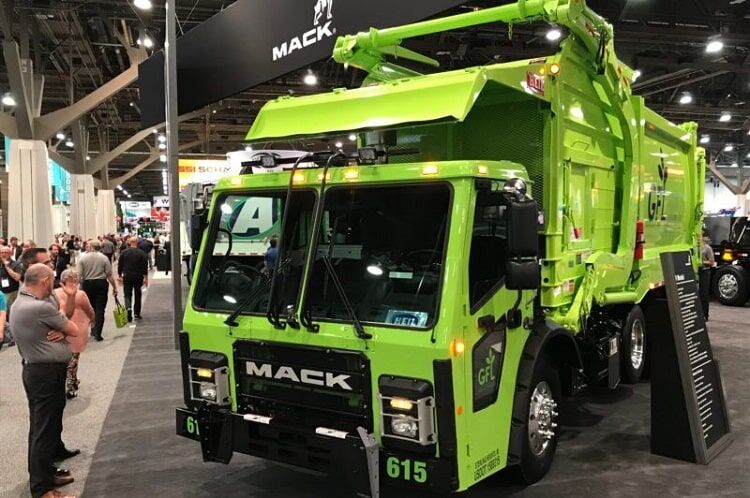 The National Waste & Recycling Association (NWRA) and Waste360, a leading information provider for the solid waste, organics, recycling, and sustainability industries, host the WasteExpo every year.
In June 1968, the National Solid Wastes Management Association (NSWMA), formerly the National Council of Refuse Disposal Trade Associations (NCRDTA), held the first WasteExpo in Chicago.
Back then, the show was called the International Refuse Equipment Show and Congress. The event was renamed WasteExpo years later.
This original show took place at the now-closed International Amphitheatre and occupied 60,000 square feet of exhibit space. Around 60 exhibitors participated in this event.
Hal Gershowitz, the NSWMA's then full-time executive director, was instrumental in the show's launch. The NSWMA went on to become the National Waste & Recycling Association (NWRA).
For many years, the association organized WasteExpo in the form of small regional shows. The event attracted waste management, recycling, and disposal professionals and businesses from around the country and worldwide.
Later on, the show's organizers partnered with Waste360 to become co-hosts and leverage each other's strengths for the show's growth and success.
WasteExpo has steadily grown over the years. Today, it draws tens of thousands of attendees and hundreds of exhibitors from around the globe.
Who Is the WasteExpo For?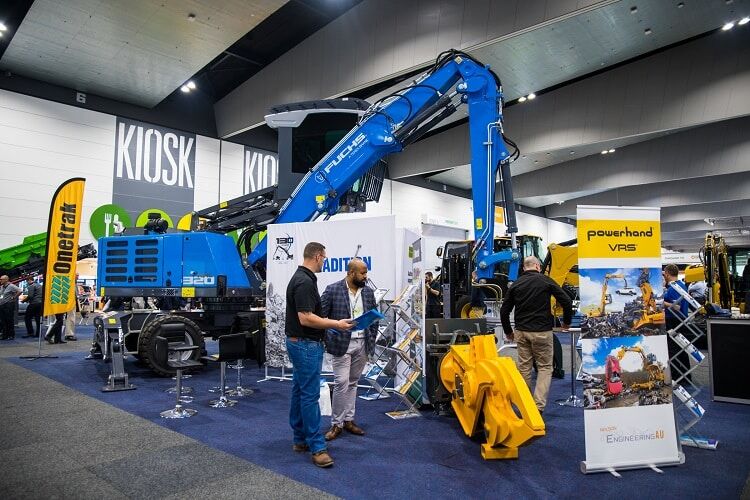 WasteExpo serves the global solid waste, recycling, sustainability, and organics industries. The trade show is very well-attended because of its many benefits and a wide variety of participants and exhibitors.
Some leading industry stakeholders that participate in WasteExpo include:
Landfill operators refuse firms and other waste services providers
Secondary waste processors and contractors
Recycling firms
Composting and organics recycling experts
Food waste recovery professionals
Medical waste professionals
Government officials from state and federal governments, regional authorities, municipalities, county agencies, special districts, and more
Equipment manufacturers
Distributors and dealers
Waste-generating manufacturers, retailers, and service providers
General contractors
Engineering firms (architects, consultants, researchers)
Legal, insurance, and financial firms
Transportation professionals, operators, and suppliers
Software companies
Why Should I Attend the WasteExpo?
WasteExpo has been providing attendees with some of the best and most fruitful event experiences for over 50 years.
Here are the show's main highlights:
A Wide Range of Products and Services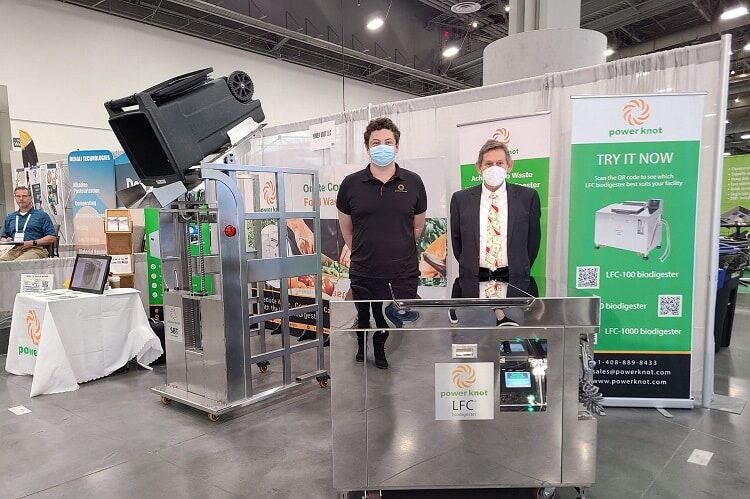 The expo is a fantastic platform for discovering the latest products and services on the market.
You can check out offerings from more than 600 exhibitors, including manufacturers, retailers, suppliers, vendors, contractors, and service providers.
There are over 90 categories of products and services on offer, including the following:
Anaerobic digestion
Collection and transfer
Compostable plastics
Composting equipment, systems, and technologies
Computer hardware and software
Construction and demolition
Fleet safety
Food waste reduction
Hazardous waste equipment and services
Hydraulic components
Landfill equipment and services
Material handling
Medical waste
Odor control equipment
Organics recycling
Refuse and recycling equipment and systems
Waste services
Wastewater treatment
Wireless communication
Networking
The trade show is an annual meeting ground that allows attendees to connect and network with their peers from the waste, sustainability, and recycling industries. Thousands of industry professionals attend the show to harness its one-on-one and group networking opportunities.
Participants and exhibitors learn and share best industry practices and partner with some of the brightest in the industry to boost professional and business growth.
Public sector attendees can also participate in the Public Sector Networking Event and connect with like-minded professionals.
Learning
The expo's interactive conference program provides attendees with diverse opportunities for education and training, with various sessions focused on technology and innovation.
The programs cover recycling, landfill, organics, composting, anaerobic digestion, food recovery, fleet management, collection, safety, and many more.
Food Recovery Forum
The award-winning Food Recovery Forum dives deep into the environmental and social issues of wasted food. It discusses solutions to combat these problems, such as successful initiatives and model programs to cut down on waste and increase food recovery and reuse.
Healthcare Waste Conference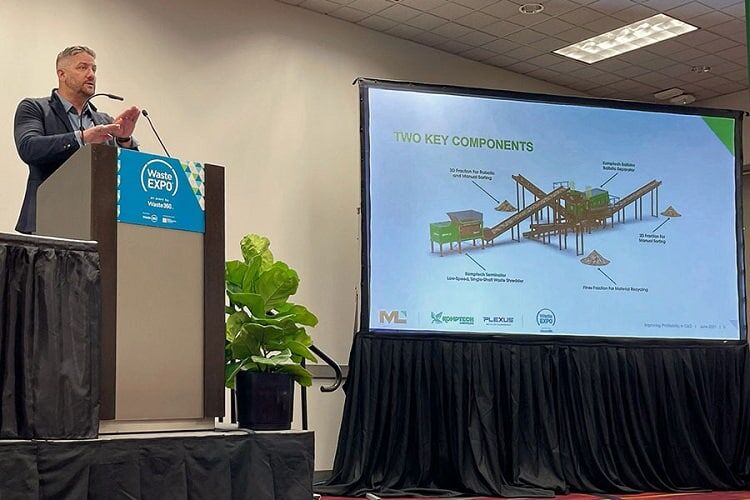 This annual conference focuses on the legislative, regulatory, and technical challenges that plague the healthcare waste industry and addresses solutions for them.
Sustainability Talks
This event focuses on packaging, plastics, food and textiles waste, climate change, and other environmental issues. It delves into emerging solutions and how the waste and recycling industry can innovate and build a sustainable, eco-friendly future.
Waste360 40 Under 40 Awards Reception
This program celebrates rising stars and inspiring young professionals under the age of 40 in the fields of waste, recycling, sustainability, and organics.
Waste360 Women Who Inspire
This event recognizes and honors the innovations of trailblazing women in waste and recycling.
ReFashion Runway
The exhibit floor of WasteExpo hosts this fun and impactful fashion show that features local upcycling designers and thrifty stylists. They turn discarded clothes into exciting fashion pieces for the runway, spotlighting unique solutions for waste diversion.
Why Should I Exhibit at the WasteExpo?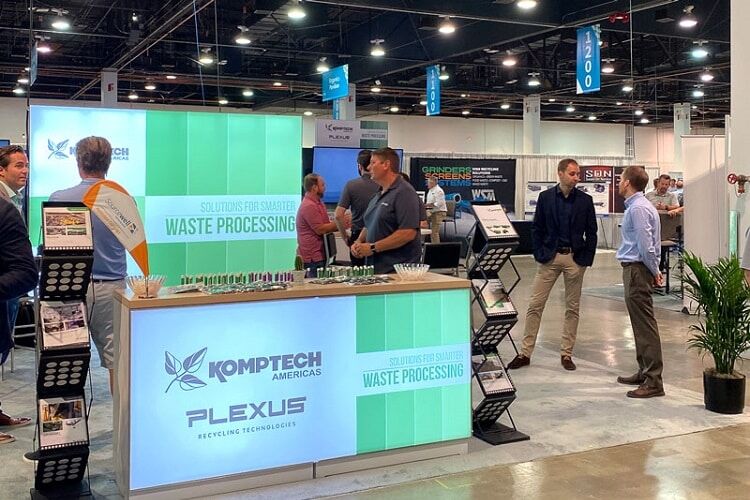 Here are the top benefits of exhibiting at WasteExpo:
Increasing Sales and Brand Awareness
As the most prominent trade event of its kind for the solid waste industry, WasteExpo provides a vast platform for selling and gathering intel on emerging innovations.
Exhibitors can showcase their brands and businesses through attractive displays and exhibits, connect with thousands of qualified buyers and decision-makers, and draw in new prospects.
Networking
The expo also offers fantastic business networking opportunities on the show floor and at different events.
It allows private and public companies to connect with over 14,000 professionals from the waste, recycling, composting, and organics industries. They can also meet 2,000 international attendees and further push brand growth and awareness.
WasteExpo also offers rooms in the convention center that businesses can rent for networking purposes. They can have face-to-face meetings with existing and potential customers and business partners in a relaxed setting.
Food Recovery Forum
The expo's Food Recovery Forum features presentations that help businesses discover unique and sustainable solutions to tackle the ecological and social challenges of wasted food.
The forum also discusses innovative, responsible ways to profit from food waste recovery and reuse waste in the US.
Healthcare Waste Conference
This conference addresses the legislative, regulatory, and technical challenges in healthcare waste. Discussions center on potential solutions for these issues.
Sustainability Talks
These shed important light on environmental challenges such as plastics and packaging and how industry leaders can adopt sustainability initiatives.
Waste360 Business Leadership Forum
This forum caters to environmental services firms that need unique and innovative business and financial strategies.
Investor Summit
Investors and business leaders from leading public and private sector waste management firms participate in the Investor Summit. This special event helps them gain relevant knowledge for making critical business decisions.
This is a must-event attend, as learning and networking opportunities abound. Participants can gain valuable insights from experts in the industry and share experiences that can boost sustainable endeavors.
Waste360 40 Under 40 Awards Reception
This event recognizes and awards trailblazers under the age of 40 who have made significant contributions to the fields of waste, recycling, sustainability, and organics.
Award winners include professionals and businesses doing excellent work as haulers, product suppliers, composting, recycling, and so on.
WasteExpo attendees can participate in the program, watch the ceremony, or become an event sponsor.
Waste360 Women Who Inspire
This event celebrates inspiring women for their pioneering work in the waste and recycling industries.
Sponsorship and Marketing Opportunities
Leverage excellent pre-show, at-show, and post-show marketing and sponsorship opportunities and take your brand to the next level.
You can choose from different promotional options that fit your budget and will maximize your ROI while making a favorable impression on tens of thousands of potential leads.
The expo's integrated promotional strategies offer a tremendous opportunity to promote your brand and booth at different events and locations throughout the show.
Pitch Slam Competition
At WasteExpo, investors can see first-hand all the fresh innovations and ideas presented by teams at the pitch slam competition.
Four teams funded by NextCycle's accelerator program compete for additional capital from WasteExpo and Resource Recycling Systems (RRS). Winners earn prize money and a fan-favorite award.
If you're interested, you can fund the winners or other teams with potential and support innovations for a circular economy.
When and Where Is the WasteExpo?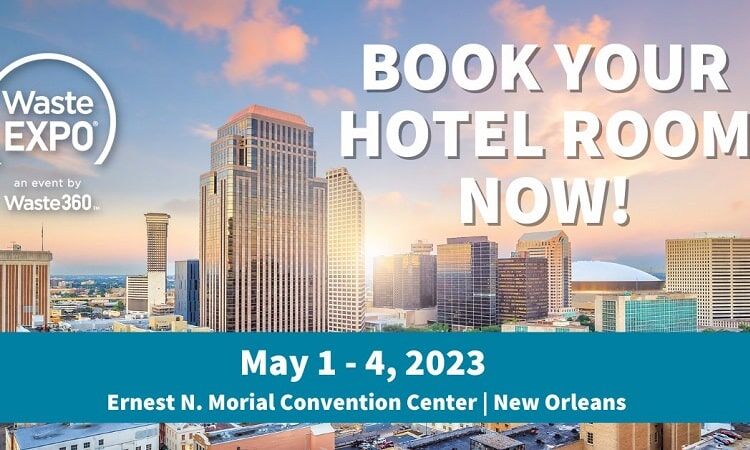 WasteExpo 2023 will be held from May 1 to 4, 2023, at Morial Convention Center New Orleans (Ernest N Morial Convention Center, 900 Convention Center Blvd, New Orleans, Louisiana 70130).
Accommodation Guide
If you're planning to participate in WasteExpo 2023, you will need to book suitable accommodation for your stay during the expo. The show organizers have partnered with leading hotel provider onPeak, for hotel bookings at discounted rates.
People who book through onPeak also enjoy benefits like group reservations, travel discounts, customer support, and flexible change and cancellation policies.
Here are some top hotels you can book with onPeak:
Astor Crowne Plaza
Cambria Hotel New Orleans Downtown Warehouse District
Courtyard by Marriott New Orleans Downtown/Convention Center
DoubleTree by Hilton New Orleans
Embassy Suites by Hilton New Orleans Convention Center
Hampton Inn & Suites New Orleans-Convention Center
Hilton Garden Inn New Orleans Convention Center
Hilton New Orleans Riverside Downtown Hotel
Holiday Inn Downtown Superdome
Hyatt Place New Orleans/Convention Center
Le Méridien New Orleans
Loews New Orleans Hotel
New Orleans Downtown Marriott at the Convention Center
New Orleans Marriott
Omni Riverfront New Orleans
Renaissance New Orleans Arts Warehouse District Hotel
Sonesta ES Suites New Orleans Convention Center
SpringHill Suites New Orleans Downtown/Convention Center
The Royal Sonesta New Orleans
Westin New Orleans Canal Place
Wyndham New Orleans French Quarter
Other accommodation options you can book near the venue include the following:
Four Seasons New Orleans
Kimpton Hotel Fontenot, an IHG Hotel
Maison de la Luz
Plaza Suites Downtown New Orleans
Q&C Hotel and Bar New Orleans, Autograph Collection
Sonder at Constance Lofts
Stylish Warehouse Apartments
The Higgins Hotel New Orleans, Curio Collection By Hilton
The Lafayette by LuxUrban
The Mercantile Hotel
The Old No. 77 Hotel & Chandlery
The Windsor Court
Conclusion
As the country's biggest solid waste, recycling, and organics event, WasteExpo offers attendees and exhibitors a plethora of impressive benefits like innovation, education, and networking.
Attendees can celebrate the industry's growth and connect with like-minded professionals and businesses.
If you're planning to showcase your innovative offerings at this trade expo and need high-quality show supplies, you're in the right place.
American Image delivers an extensive array of premium trade show booths, materials, and graphics at affordable prices to suit different budgets.
Check out our wide range of products and services on our website, or get in touch with us to learn more.
Resources: