The 12 Best Anime Conventions in the US
If you love all things anime, you've probably dreamed about attending one of the major anime festivals someday. You may be wishing you could go to one of the best anime conventions in the US. In fact, a common search phrase online is a search for "anime conventions near me 2023".
When it comes to this animation form, we're thankfully spoiled for choice here in the US, and fans of manga, Japanese culture, and anime, in general, can attend one of many cool conventions that celebrate it.
What are the best anime conventions 2023 USA? Among the biggest anime conventions in the US, the top-rated are Anime Expo, Anime Matsuri, Sakuracon, Anime NYC, and Metrocon.
However, there are hundreds of other popular anime events and anime coms held each year with a focus on Japanese pop culture and animation. Lvl Up is another example of a very popular gaming and anime show - we just can't include all of them in one article!
With the world opening back up, there's never been a better time to finally make the dream come true and finally attend one or more of the upcoming anime conventions.
Our guide to the coolest and best anime USA conventions will show you what's on offer and what makes each of these celebrations worth checking out.
The Best Anime Conventions in the US
For the anime lover, there's no shortage of adult anime conventions and events to attend in the US, giving you a chance to make new friends and dive even deeper into your passion for Japanese animation.
These are considered some of the best cons to go to in North America, so be sure to add them to your bucket list.
#1 Anime Expo (LA)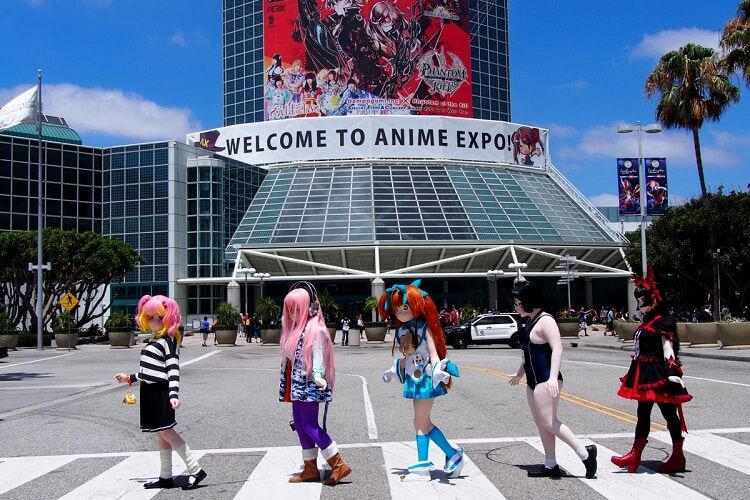 The biggest and the best title has to go to Anime Expo in LA, known as the place to be for fans of anime and Japanese pop culture.
This massive event is hosted at the Los Angeles Convention Centre, and for 2022, was held over the 4th of July weekend. It sees over 100,000 people flocking to it each year, making it one of the biggest in the world and not just in the US.
Anime 2023 will be held at Entertainment Center Long Beach, otherwise known as the Long Beach Convention Center, a popular waterfront location, on January 5-8, 2023.
Anime Expo has stalls and events hosted by everyone from video game developers to fashion designers, and at the end of each day, there's a formal closing ceremony.
Spanning over four days, you'll have plenty of time to see what's happening in the world of Japanese animation and all things related, and it includes all of the favorites like autograph sessions, expert panels, and cosplay to enjoy.
#2 Youmacon
Youmacon is celebrating its 18th anniversary this year and plans to hold the annual convention in November 2022 in Detroit.
Known as a celebration of all things to do with Japanese pop culture, you'll experience costuming, food, video games, artwork, comics, and music during the massive four-day event.
Those with kids will be pleased to learn that it's a family-friendly event and there are loads of things you can do to keep your children happy.
There are interactive games and live music to enjoy, plus the latest and greatest in anime and other forms of art.
Downtown Detroit comes alive when fans flock to this event, and the 150,000-square foot space it's held on will have a never-ending supply of fun for you to enjoy.
#3 Anime Matsuri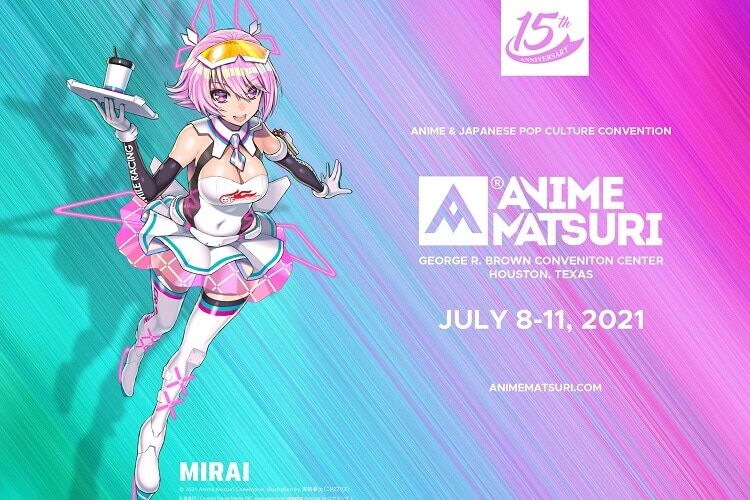 Houston, Texas is host to one of North America's coolest anime conventions, also known as Anime Matsuri. This isn't just one of the best anime conventions in Texas – it's one of the biggest in the world, and will be happening 28 July 2022 in Houston.
The event usually attracts crowds of 35,000+ fans and although it's one of the newer conventions running since 2007, it's already made a name for itself among lovers of anime and Japanese pop culture.
Anime Matsuri runs for four days and is reasonably priced, and despite some rumblings in the past about management issues, the event usually goes off without a hitch.
Guests from all over the world flock to this convention which highlights work from Japan's coolest fashion designers, game developers, animators, and musicians, so you'll have to work hard to fit it all in.
#4 AniMinneapolis
As the name suggests, AniMinneapolis is held in Minneapolis at the Hyatt Regency, and it spans three days of epic amazement.
The most recent AniMinneapolis was held in May 2022. This convention will return in 2023 better than ever, and it's marketed as being family-friendly, except for some closed events that are only suited to 18+ attendees.
Although still a large event, it's smaller than some of the others on our list, and attendance is usually below 20,000.
At AniMinneapolis you can expect to watch hilarious expert panels, try the latest in video game tech, see what animators are up to at the Artist's Alley, and even get into cosplay if the mood strikes you.
The vendors that set up here are some of the greatest and if you plan on shopping for some cool anime gear, it's one of the best conventions to head to.
#5 Anime Weekend Atlanta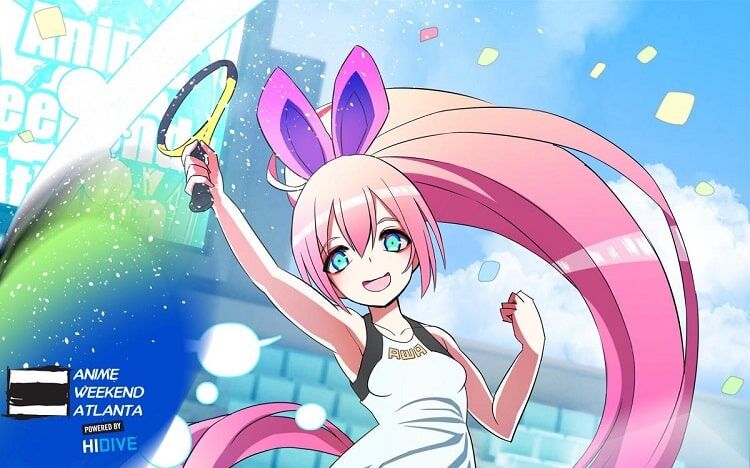 This Atlanta-based convention has a long history of bringing fans together with a history dating back to 1995.
The two-day convention has people visit from all over the country and it has it all including cosplay contests, tabletop gaming, and fan panels. There is still plenty of time to plan for this one; it will be held the last weekend of October 2022.
It's a given that most people dress up for Anime Weekend so relish in the chance to go as crazy as possible with your costumes.
If you're hoping to take children along to an anime convention, this one is rated as family-friendly and they even offer quiet areas where you can take the kids to calm down.
Happenings are running round the clock so you'll get your money's worth, and it's one of the most diverse in terms of activities and events.
#6 Otakon
Otakon has made a name for itself as one of the longest-running and coolest anime conventions in the US, with the first even being launched in 1994.
With almost 30 years of experience, the Washington DC event covers a more general scope including manga, anime, pop culture, video games, movies, and music, so there's something here for everyone.
Held in July-August 2022, this year's event plans on hosting close to 30,000 guests which it does at the Walter E. Washington Convention Centre. Known as one of the biggest for cosplaying, you can expect to see some jaw-dropping costumes here.
The convention also features K-pop concerts, video game competitions, cosplay masquerade balls, and more, all designed to be bigger and better than you've ever witnessed.
With this much history, it's clear Otakon has learned how to do things right, so if you want a professional event, this is the way to go.
#7 Anime Boston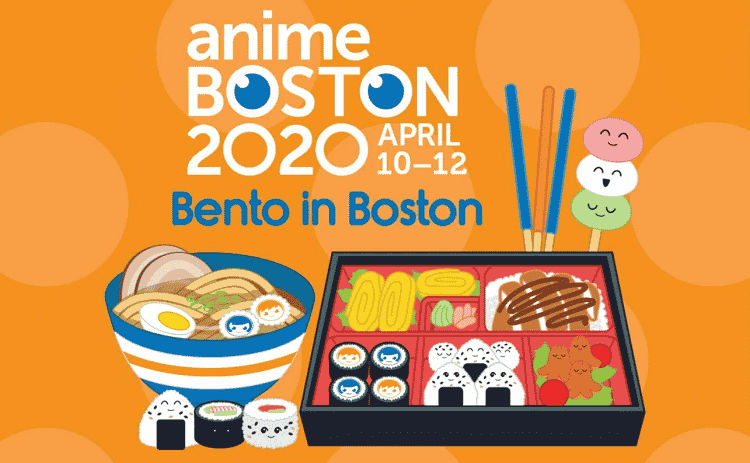 Anime Boston is one of the biggest anime conventions in the US and this year it celebrated its 20th anniversary. The three-day event was hosted at the Sheraton Boston in May 2022 and saw close to 30,000 anime fans flock through its doors.
One of the coolest things about this convention is that it has a huge focus on Japanese cuisine as well, so you can enjoy a bento box or some sushi as you check out the action.
The list of things to do at Anime Boston is impressive, including expert panels that are both kid-friendly and 18+, fashion shows, cosplay games, karaoke, and video game tournaments.
If you plan on attending the anime convention in 2023, you'll want to check out the schedule when it's released, as there's a whole lot of fun to try and pack into just three days.
#8 A-Kon
If you've never heard of A-Kon before, you must be living under a rock, as the Fort Worth convention has been operating since 1990 and with major success.
This expert anime convention goes further than the rest, offering some of the coolest events like a charity banquet with the stars, Lolita tea party, and the Dragon Ball Super Regional Tournament.
An estimated 25,000 – 30,000 attendees come to this event each year and the 2022 convention held in June was no exception.
Spanning over three days, there's a whole lot to try and cram in, and loads of ways to get involved if you want to be more than just a spectator.
Attendees can volunteer, join the cosplay contests, submit their work to Artist's Alley, or apply to be a fashion model for one of the designers showcasing their clothes.
#9 Anime NYC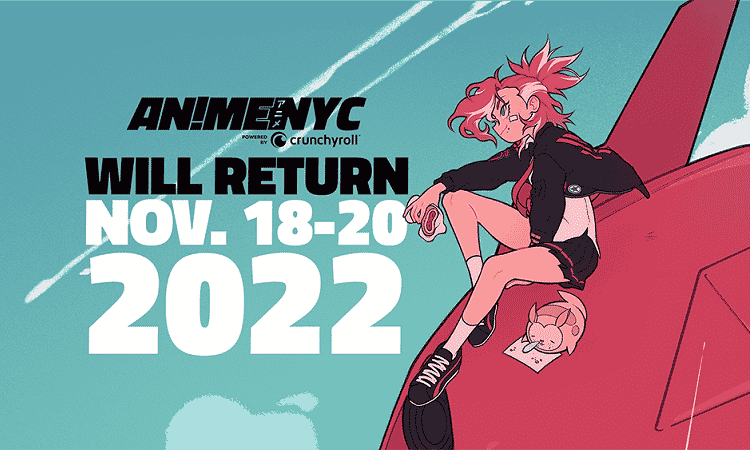 It should come as no surprise that NYC hosts its very own anime convention, and does it well, with a showcase of Japanese pop culture that's modern and exciting.
This event gets at least 20,000 attendees each year and continues to grow, with the 2022 dates set for November.
They have cool exhibitions like music from the latest video games, meet and greets, and an Artist Alley to check out the latest upcoming animators.
One of the biggest drawcards of this event is the cosplay and everyone who attends gets deep into it, which makes for an even better visual experience.
Anime NYC has some of the strictest security measures in place, purely for the safety of attendees, so check your cosplay costume before you go to make sure there's nothing that could be deemed risky on it.
#10 Metrocon
Metrocon is known as one of the best anime conventions in Florida and it's held in July of 2022 with over 100,000 square feet of space to explore.
In 2021, they had around 13,000 attendees but the 2022 program is expected to be even bigger.
After launching in 2003, the event organizers have had almost 20 years to perfect their convention, and once you walk through the door it will be evident that they've done just that.
Among the lineup of cool things to see and do, Metrocon has events like the Metro Fire Show, masquerade ball, LARP dungeon crawl, Kpop battles, and Maid Café.
Rather than the usual vendors and panels that anime conventions have, Metrocon is known for doing things outside of the box, so if you like something a little different, it's the place to be.
#11 Sakura-con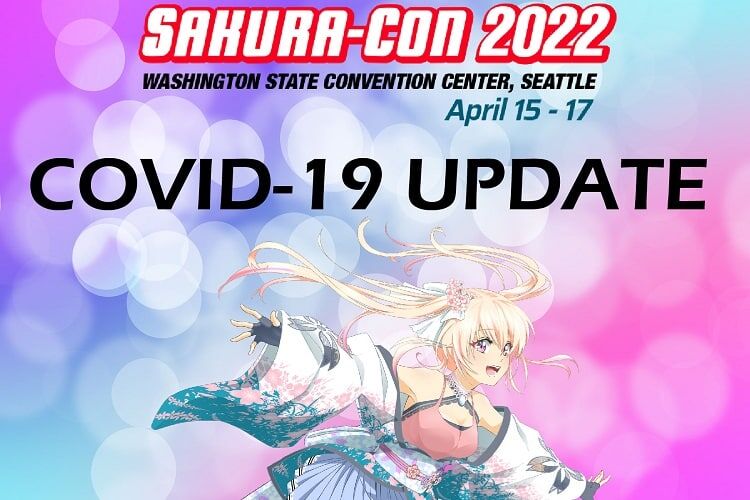 Seattle's Sakura-con is a three-day event focused on all things anime and although the 2022 convention had a capped attendance rate, they hope to have around 25,000 back through their doors in 2023.
Known as the biggest northwestern anime convention, Sakura-con does it all from kendo swordsmanship demonstrations to emerging artist displays and everything in between.
Usually held over the Easter long weekend, thousands come to Seattle for this awe-inspiring event, and it has long roots in the science fiction community which means a variety of attendees come through its doors.
You can watch fashion shows, video game contests, cosplay games, masquerade ball, and karaoke, so it truly relishes all things to do with Japanese pop culture.
#12 Anime Central
With its title of 'The Midwest Anime and Manga Convention', you expect a lot when you walk through the doors of Anime Central and you won't be disappointed.
This annual convention runs for three days in May every year. It takes place in Rosemont, about 30 minutes from downtown Chicago, and there's much to see and do, including a 24-hour gaming room, educational workshops, autograph sessions, and premiers of the latest movies and games.
The event was started in 1998 as organizers noticed a lack of anime events in this part of the country, and in those almost 25 years it's grown into something spectacular, and is easily counted as one of the best anime conventions in the US.
Anime Central has more attendees than most others, with around 36,000 flocking there in 2021. Boasting one of the biggest Artist Alley events in the country, this is a must if you want to see what the future of anime looks like.
Sharing the Love of Anime
There's no better way to celebrate your love of anime and connect with a community that shares your passion than going to an anime convention.
Along with our list of favorite picks, there are hundreds more animated conventions on the calendar to celebrate, so enjoy this once-in-a-lifetime experience with your fellow anime fans.
Resources:
There are many different types of anime conventions happening across the United States. Some are smaller, more intimate affairs that feature the various Asian culture personalities. Other larger anime festivals have Japanese and US sectors, like the anime cons in San Antonio and anime con Fresno, span multiple days and draw in hundreds or even thousands of people. No matter what your ideal anime convention looks like, whether it needs to have a massive video game room, or if you prefer just a Japanese popular culture convention, there's sure to be one (or several) near you that fit the bill. So go grab anime central tickets and check out an anime festival near you – you might just find your new favorite pastime.