13 Best Woodworking Tradeshow Events
If you love woodworking, attending a woodworking tradeshow can help you to connect with like-minded people. It will help you to network, and might even send some job opportunities to your doorstep.
Can a woodworking trade show keep you on track with the latest trends? An exciting element of woodworking trade shows is that they usually offer demos so you can test out a variety of the latest tools and even buy quality supplies for your business.

The next time you want to sharpen your woodworking skills, make sure you attend a woodworking tradeshow. Here are 13 of the best to check out in 2022/2023.
What Is A Woodworking Tradeshow?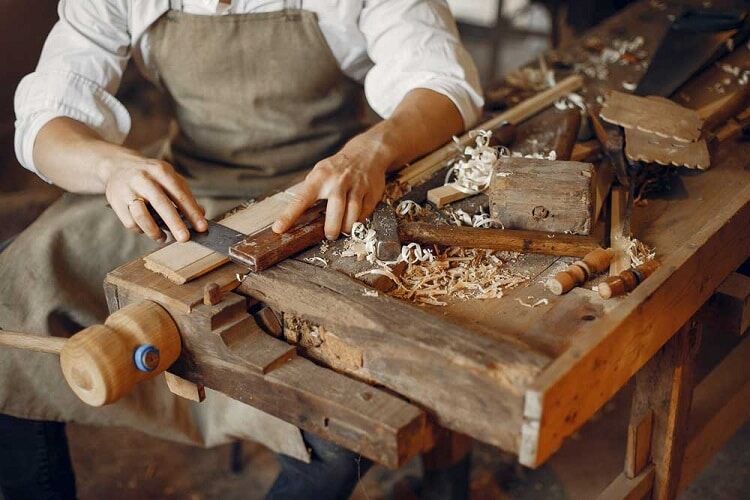 If you've never been to one, you might wonder what, exactly, is a woodworking trade show as well as how you can really benefit by attending one.

A woodworking tradeshow is an event where woodworkers gather to show their finished wood pieces, connect with other people in the industry, and learn about the latest equipment that can take their woodworking business to a higher level of skill.
But, it's also a great place for amateur and hobbyist woodworkers to go because trade shows usually offer a wealth of educational resources and conferences that can help you to take your first steps into a woodworking profession.
It's common for experts in the woodworking field to be at these shows to teach new skills and offer their expertise for different woodworking projects.

There are various woodworking tradeshow events to sample and they boast different features, such as workshops, seminars, conferences, and even contests. Some trade shows also have vendors selling products, so they're a great place to go if you want to bolster your supply of equipment and tools.

Whether you're a professional woodworker or amateur interested in entering the industry, there's no doubt that trade shows offer excellent networking and educational opportunities.
By attending one, you will get to mingle with people who have more experience than you and this could lead to work opportunities, such as employment and even sponsorships.
13 Best Woodworking Trade Shows
Now that we've looked a bit more at what a woodworking trade show is and how you can benefit from attending one (or more!) of them, here's our guide to some of the best woodworking shows.
Below we've included trade shows you can visit in the US, as well as some other top-quality shows to sample abroad if you get the chance.
#1 IWF (International Woodworking Fair)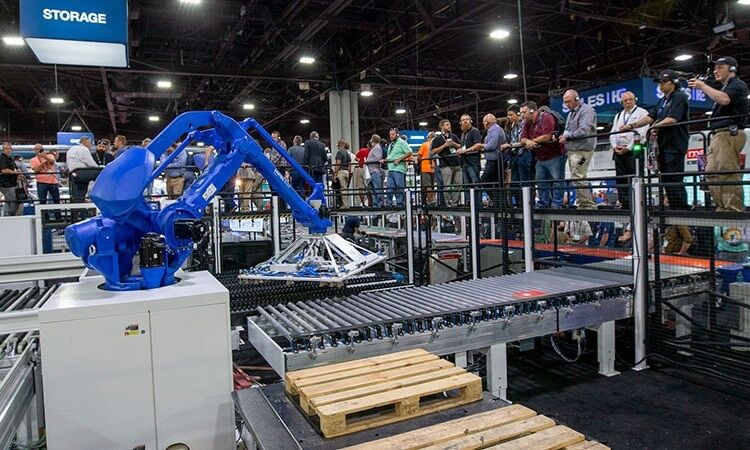 This fair is usually held annually in the month of August in Atlanta, and it's a must-see. The IWF is one of the best woodworking tradeshows for general as well as custom woodworking, so it's versatile and very packed with information and resources.

You'll gain information about furniture manufacturing and even architectural woodwork.
The fair offers solutions and ideas for a variety of elements linked to woodworking, such as doors, windows, tools, and plastics, so it's no wonder that it's North America's largest woodwork technology and design trade show.
#2 AWFS Fair (Association of Woodworking and Furnishings Suppliers)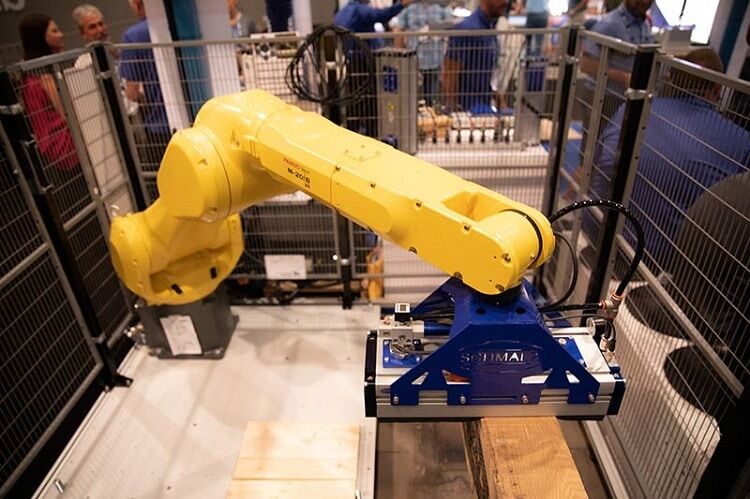 Held in California, the AWFS Fair has a New Product Showcase that displays the best new ideas and products in woodworking, so it's a great show to attend if you want to stay on top of the industry's trends.
Here you'll find the latest products and tools in a variety of categories, such as exotic woods, flooring, hardware, wood recycling, wood processing, power tools, and much more.
You can even view products related to packaging and anti-pollution equipment, so there's something for you whether you're interested in the craft of woodworking, or if you work in the industry. Keep an eye on their website for information regarding trade shows. The next one is scheduled for 2023.
#3 WorkbenchCon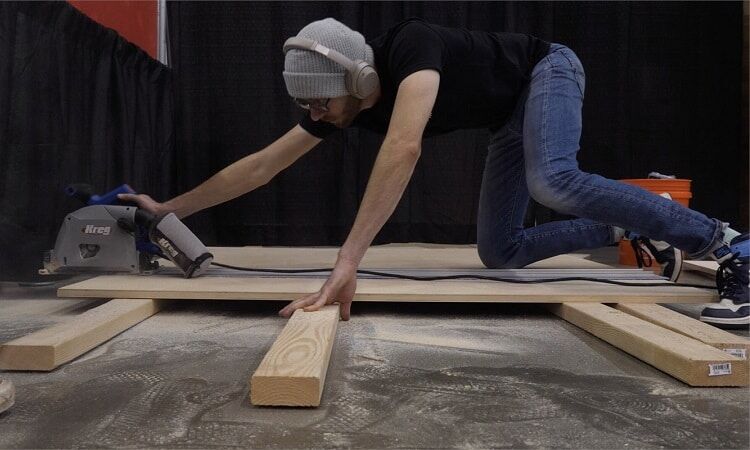 If you love DIY or you're a professional woodworker, you should check out WorkbenchCon because it offers a two-and-a-half-day event that features educational sessions and demos.
These will help you to build your woodworking career and make some important work connections. At the trade show, you'll also be able to use new tools to increase your skills and techniques.
The WorkbenchCon website has lots of information about different events, so keep an eye on it. Their 2022 woodworking tradeshow, which took place in February, included classes on how to use epoxy successfully, the basics of timber framing and joinery, as well as more, which gives you an exciting taste of what's to come next year.
#4 Holz-Handwerk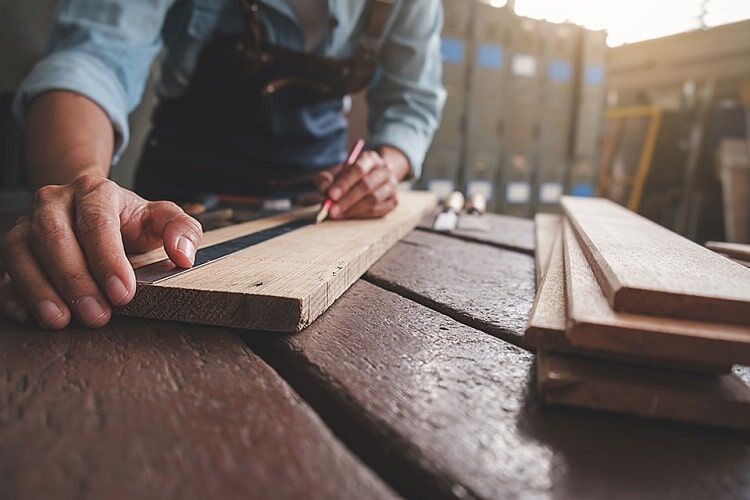 Located in Germany, the Holz-Handwerk trade show is renowned as being the European trade fair for wood crafts, including equipment, supplies, and machine technology.
It usually hosts over 100,000 visitors and over 1,300 exhibitors from 42 countries around the world.
Holz-Handwerk provides the latest innovations and trends in woodworking as well as wood processing. This is why the fair is so essential for joiners, carpenters, and people building a woodworking business.
The 2022 fair is scheduled to take place in July, so keep abreast of updates and news on their website.
#5 TWWS (The Woodworking Shows)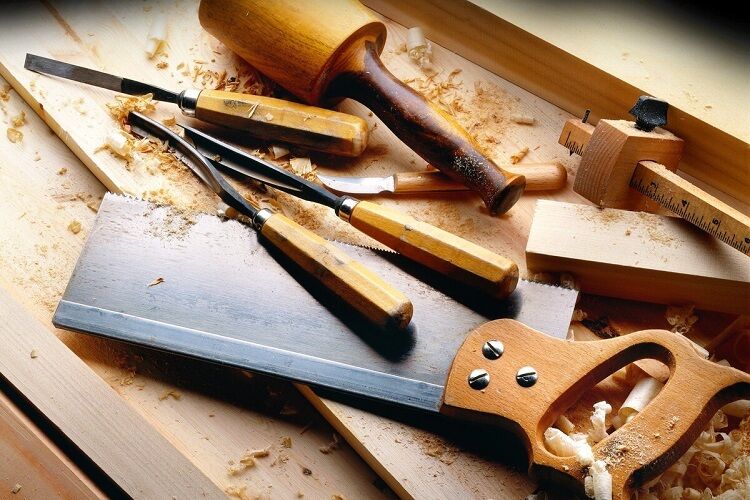 Located in Massachusetts, the TWWS was established more than 30 years ago and it's still super popular with people interested in woodworking.
Here, some of the leading woodworkers and woodturners in the country teach you everything you need to know about woodworking.
You'll get to attend seminars and presentations hosted by experts in the field of carpentry, fine woodworking, wood finishing, power carving, tool restoration, and more.
Although some in-person events have recently been postponed due to the Covid-19 pandemic, there have been virtual events. Keep an eye on the TWWS website to stay up to date on these as they're a great way to boost your woodworking education when you're stuck at home.
#6 Midwest Scroll Saw and Woodworking Trade Show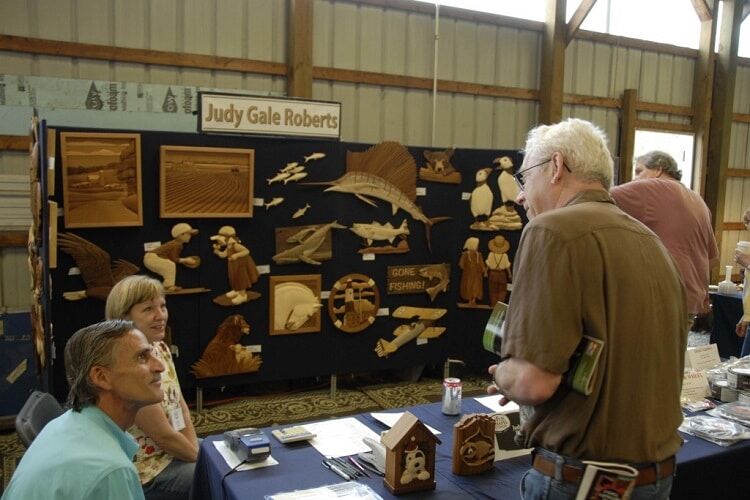 This woodworking trade show is set to occur in August 2022 in the state of Iowa. You can expect a variety of events, including demonstrations, seminars, classes and contests.
You'll get to increase your skills in a variety of ways, such as by learning about woodcarving, woodturning, scroll sawing, and more.
You can also buy more supplies for your toolbox, thanks to the various vendors who will be selling a variety of tools and supplies, such as sanders, scroll saws, lumber, and even books to help you increase your knowledge.

One of the best reasons to attend this woodworking tradeshow is because of its "Show & Tell" tables. This is where people can share projects they've worked on, including their tips and techniques, while connecting with other woodworkers.
#7 WMF (Shanghai International Furniture Machinery & Woodworking Machinery Fair)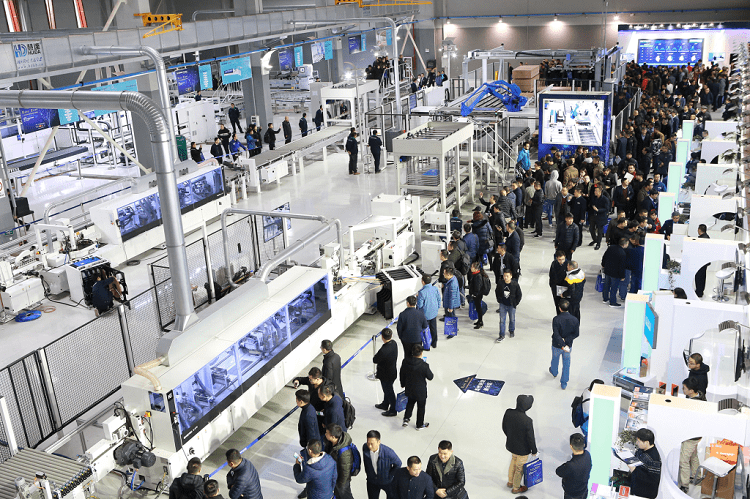 If you happen to be in Asia around September 2022, make sure you check out this trade show in Shanghai.
For the last 36 years, this fair has been one of the most established in the world, showcasing professional woodworking machinery.

The fair, which is scheduled to be held from the 5th to the 8th of September 2022, is a meeting place for exhibitors from all over the globe who are given the chance to display cutting-edge machinery and equipment to the public. To find out more, download the 2022 brochure from the website, where you can also get show updates.
#8 Wood Pro Expo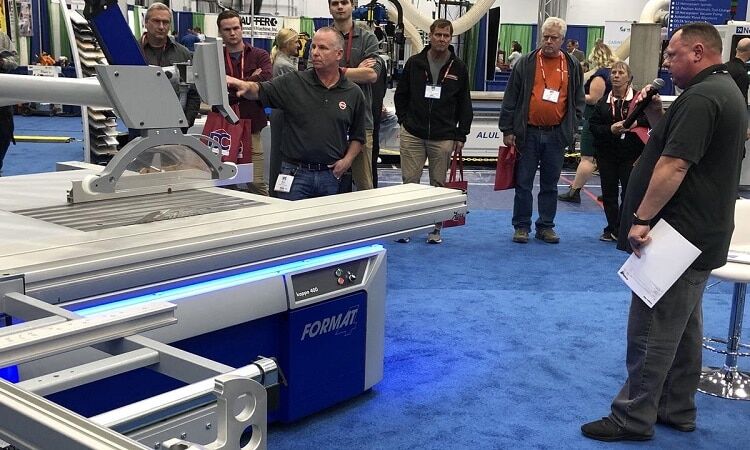 Wood Pro Exp is a regional marketplace for woodworking professionals, and it's located in San Diego, California. This year, the trade show will take the form of a two-day event (from April 27th – 29th) at the San Diego Convention Center.
What's great about Wood Pro Expo is that it offers free keynote presentations, a full day of plant tours where you can view manufacturing facilities, and conferences.
The conferences provide resources to professional woodworkers to encourage more business opportunities for them so they can build on their success.
The event will also host demos as well as display of thousands of woodworking products. There are also booths where you can try assembling products, giving you a hands-on experience!
#9 Xylexpo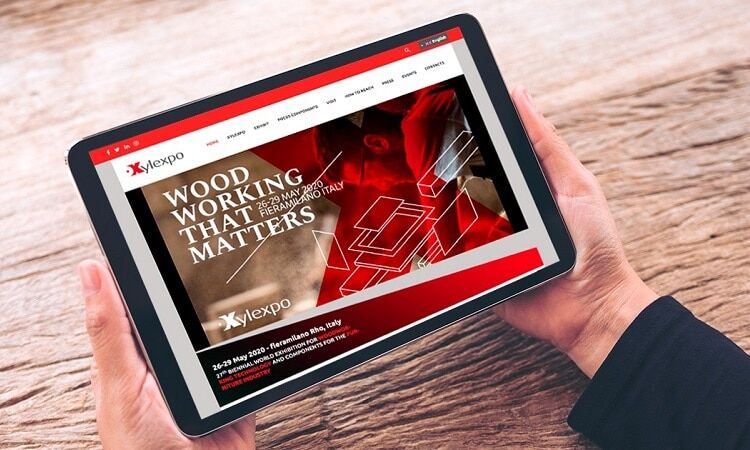 The biennial Milan Xylexpo is the go-to show when you want to increase your woodworking knowledge. It's considered to be one of the leading events for woodworking in the world, and it's been that way for more than half a century!
The 2022 trade show is set to be held in October this year, where you can expect to view four exhibitions and over 450 exhibitors.

This woodworking tradeshow provides a wealth of information pertaining to wood processing, technology, machinery, adhesives, paints, tools, and all the components you need for the furniture industry.
The show will be shared with BI-MU expo, which is a leading event for automation, machinery, and digital and auxiliary technologies. By combining both fairs, you'll be able to expand your learning.

Enjoy seminars, conferences, and presentations, where you'll gain insight into topical subjects, such as sustainable production methods. Check out the website for updates and more information.
#10 North Of England Woodworking and Power Tool Show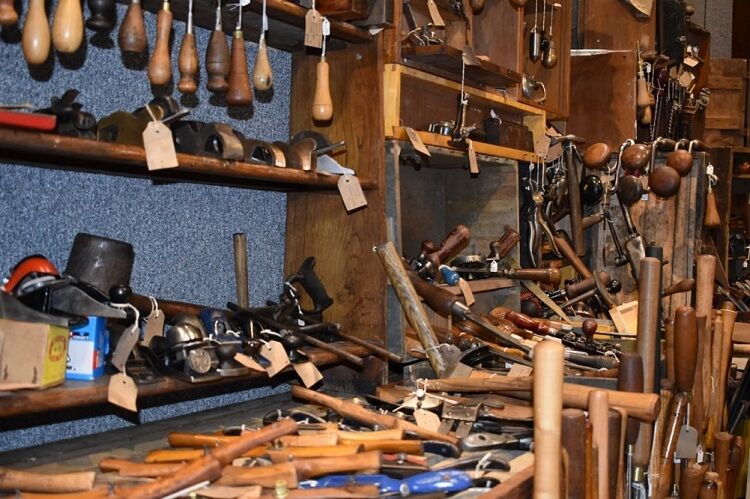 This is another international trade show to check out this year, and it's the biggest one in all of the UK! It includes over 40 demonstrators and more than 80 companies who take part in its exhibit.
Here, you'll get to enjoy viewing a large selection of woodworking tools, accessories, and machines. There are also demos and workshops.
The show, which is scheduled to take place in November in Harrogate, is great for both beginners and professional woodworkers as well as DIY home renovators.

What sets it apart from some other woodworking shows is that you can enjoy hand tool workshops and a woodworker's clinic which is sure to help you fine-tune your woodworking skills
#11 Johnson's Wood Expo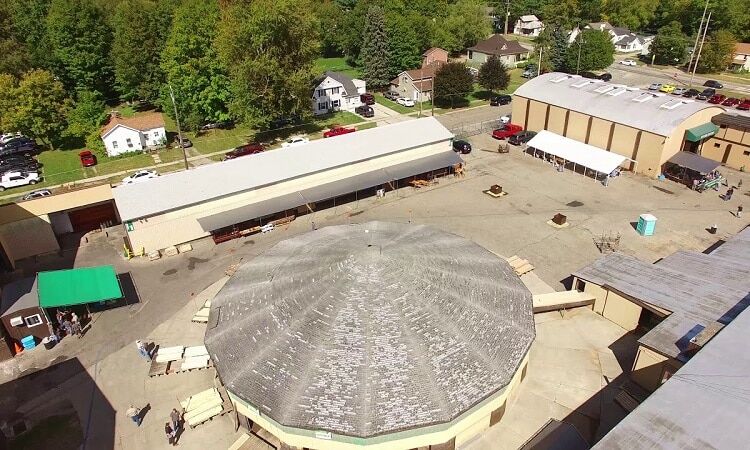 This expo brings together some of the most popular and renowned people in the woodworking industry to teach the public about tool and equipment innovations.
There are also workshops and presentations of the latest technology and equipment to enjoy. The trade show is set to occur in September of 2022 in Michigan, USA.

You'll love that the seminars and classes are free. The expo also offers visitors special deals on plywood, lumber, and equipment.
#12 Build in Wood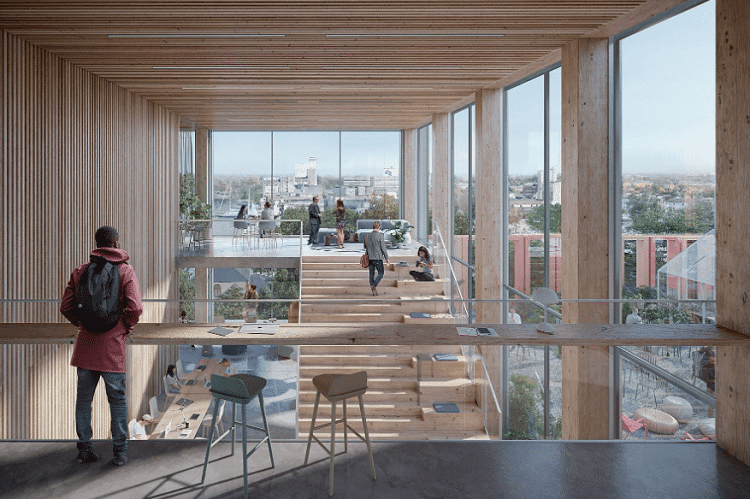 This woodworking tradeshow takes place every May in Copenhagen, Denmark. It's an intense, two-day event where over 15 exhibitors gather to offer solutions for construction in the future and share ideas for wood-related projects.

You'll learn about why building with wood is a good idea, how to choose the best building system, and find out how to overcome obstacles in the wood construction industry.

There's also a conference with national and international keynotes and debates with people from the construction and architectural industries. However, note that most of the conference will be conducted in Danish, so English speakers might battle a bit.
#13 TP&EE (Timber Processing & Energy Expo)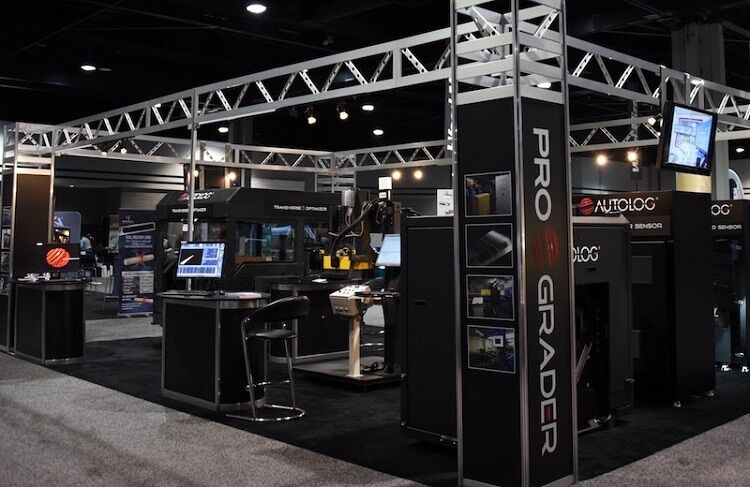 This is a trade show that's a little different from the others on our list. It's an expo that features exhibitions from leading equipment companies and suppliers. Here, you'll be able to learn from top professionals in the industry about various topics, such as mill technologies.
It's a must to attend if you're a professional in the lumber industry or you work with engineered wood products.
Exhibitors you can expect to see include companies working on engineering and biomass solutions, metal product companies, forest industry companies, and more. The expo is scheduled to take place this year in September, in the Oregan city of Portland.
Related Questions
What's the difference between a trade show and an expo?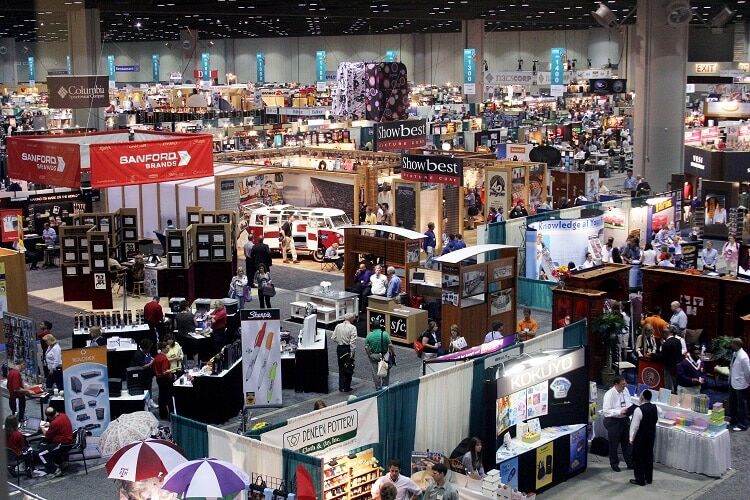 A trade show is a fair where businesses in an industry gather to display new products and services, while an expo is an event dedicated to finding solutions to various problems.
Are trade shows free?
As an attendee, you'll usually have to pay an attendance fee to go to a trade show. Depending on where you're attending the show, you might also have travel and accommodation expenses.
Conclusion
If you want to increase your DIY knowledge when working with wood or you're interested in a career in professional woodworking, it can help you tremendously to visit a woodworking tradeshow.
These shows provide you with educational resources, workshops, and exciting new technologies and tools so that you can sharpen your skills while networking with other like-minded people in the industry.
In this article, we've provided you with 13 of the best woodworking trade shows to attend, whether you're in the USA or visiting countries abroad. Don't neglect thinking about shows related to other industries. It may surprise you, but wood working enthusiasts or suppliers may also provide products for craft shows, gaming shows, and other outdoor events.
Resources: