How to Make a Brochure on Google Docs
You might be wondering, why would you want to know how to make an easy brochure on google docs, using what is essentially a free brochure creator?
Well, the answer is pretty simple! Do you have a business, product, service, campaign, or initiative that you would like to tell people about? Maybe you want to offer potential customers a DIY travel brochure? Knowing how to use a pamphlet creator or brochure creator for building a brochure, or to make a leaflet or a custom brochure that is eye-catching and engaging, is a quick way to spread the word.
Well designed brochures are great for promoting businesses, products, services, and social, political, and marketing campaigns, and Google docs provide a free digital brochure creator – what could be better?!
You can easily list all the crucial information you need to impart to your audience and use images and graphics in a custom brochure to emphasize what they should know. To promote your brand, you can also provide links to your website.
Creating a brochure in an easy brochure maker gives you complete control throughout the process, from planning to creating the document. No need to use a brochure making website or electronic brochure software.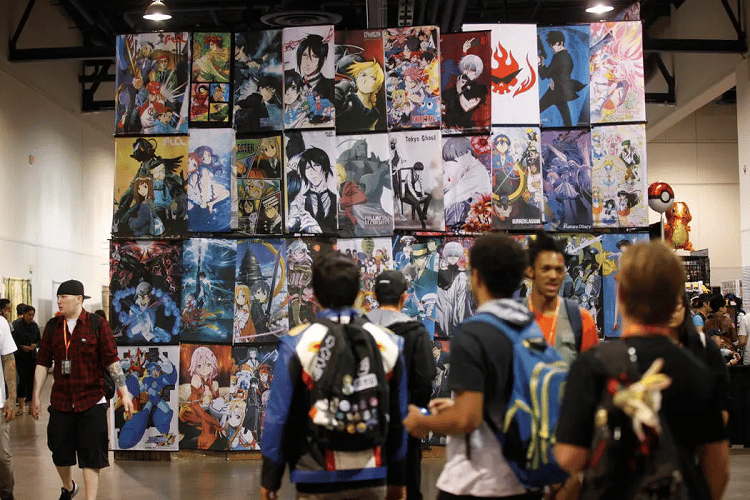 Outsourcing the project and getting someone else to make it for you may result in the brochure not turning out the way you imagined it.
But "how to make a brochure?" you may ask. Enter Google Docs.
This popular online document editor can help you create the perfect documents for professional and business use.
Officially launched in 2006, Google Docs is a core part of the Google Workspace suite. It offers many built-in tools to create articles, letters, resumes, research papers, and, yes, even brochures.
In this guide, we delve into how to make a brochure on Google Docs, both using google doc pamphlet templates and also by starting from scratch. Let's jump in.
Is Google Docs Good for Making Brochures?
There are two ways to create professional brochures in Google Docs: using a free brochure template or building a brochure from scratch.
Although Google Docs is a free and readily available platform for designing and creating brochures, it is certainly not the best tool on the market for this purpose.
It offers a limited set of customizations for document design. For example, it provides limited graphics placement, so moving around drawings and graphical representations to your liking can be challenging.
Google Docs also has a limited set of page types and sizes available. This can force you to make some unwanted changes in your original brochure design if Google Docs is your only option.
The platform also does not offer the option to upload and use your own custom fonts. This can be quite limiting if you plan to use your own branding.
So if you want to know, how do I make a brochure, and you are looking for many different customization and maximum flexibility, Google Docs may not be for you. In fact, we also cover how to use Word 365 to create brochures in this post.
However, the interactive brochure template in Google Docs is great for putting together initial drafts of brochures that you can forward to designers for them to apply a higher level of creativity and flexibility in a finishing touch.
If you plan to use only Google Docs to make brochures, you may have to make a few compromises on some elements. But don't worry; we will help you with the process and give you some nifty tips and tricks so you can create the best brochure possible.
How to make a brochure on Google Docs
Making a brochure on Google Docs is not rocket science. There are two popular ways to create a brochure using this online app.
We delve into both of them below:
Using Digital Brochure Examples or Templates: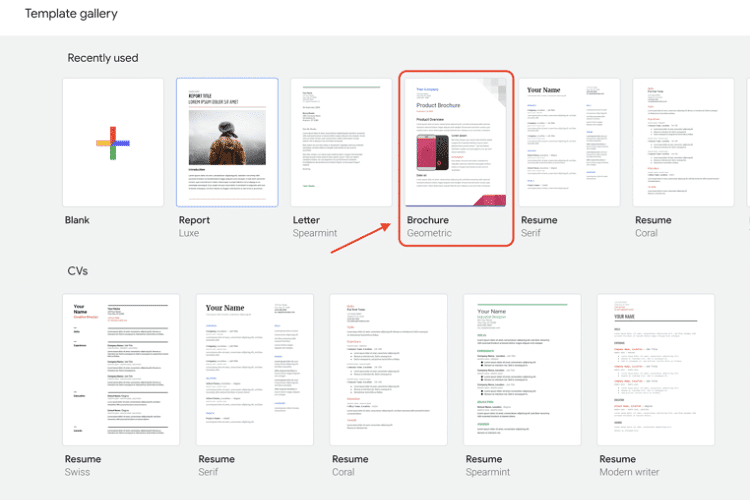 If you do not want to invest too much time or effort in creating a brochure, you can use pre-designed google docs google docs brochure templates.
Here are the steps that you need to follow to design a two-page brochure with the help of an existing informational handout template: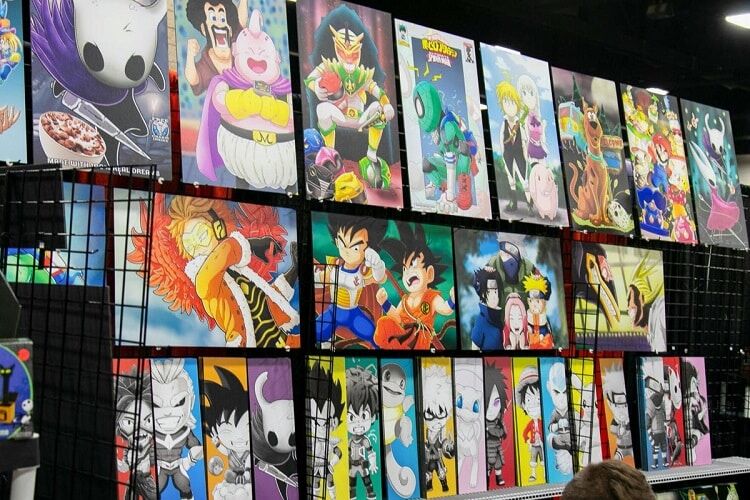 Step 1: Open Google Docs in your web browser. Open an existing document you wish to work on or create a new blank document. Click the File menu and choose New. Then select one of the free brochure templates in the From Template Gallery option.
Step 2: On the Template gallery page, click on Brochure. You will easily find it under the Work category. The brochure template will immediately open, and you can edit it directly. You are ready to create brochures and can now design your own brochure.
Step 3: Customize this sample business brochure design as per your needs. In the Formatting toolbar, you will find many tools to insert images, replace existing images, modify the headings and primary content, change the font, font size, text color, background color, alignment, and so much more.
Step 4: If you wish to add an image directly, click on the Insert Image in the Formatting toolbar. You can upload an image from your computer, the web, Google Drive, Google Photos, a web link, or your computer camera. Make sure only to use high-resolution images to minimize pixelation as much as possible. Adjust the professionally designed brochure templates size to fit the page as needed. You can also crop the images into different shapes. To do this, click on the Insert Image icon to upload an image. Once you upload it, click on the Crop icon and choose a shape that you prefer. Then scale the borders of the image.
Step 5: You can also put text inside a shape by clicking on the Insert menu and the Drawing option. Click on the Shape icon and choose a shape that you like. Then add the text inside the shape and place it in the location of your choice.
Step 6: Once you finish creating the brochure, you can download it in different formats such as DOCX, PDF, EPUB, RTF, ODT, etc. You can also publish it online as it is or print it directly. It is always best to print an initial copy to see if the design is effective, even in physical form. Once you're sure about your brochure design, you can print it in bulk or as per your needs.
Making a Brochure From Scratch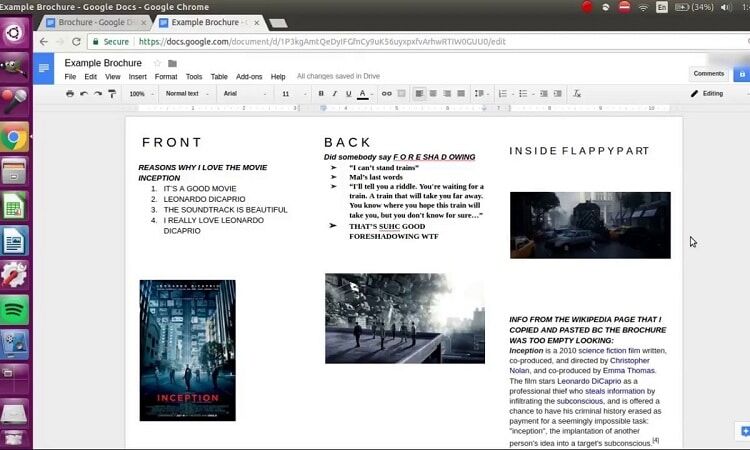 If you are more of a DIY person and do not wish to use professionally designed templates to create your brochure, you can also make a brochure in Google Docs on your own.
Here is the step-by-step method to create your brochure from scratch:
Step 1: Go to Google Docs and create a blank document.
Step 2: Configure the page setup options per the specifications of your brochure. Click on the File menu and choose Page Setup. Set the page orientation to Landscape and set up your preferred margins.
Step 3: Your online brochure maker can help you add a table to segment your brochure to make designing easier. In this particular example, you can create a tri-fold brochure. Your table must have three columns and one row. You can also design a bi-fold brochure on Google Docs by following the same process. Instead of three columns, you will only need two columns. You can also choose between Landscape or Portrait orientation for a bi-fold brochure.
Step 4: Once you add the table, enlarge the size of the row by selecting the lower corner and dragging it towards the end of the page.
Step 5: Add a new page with the same table size and layout as above. This is for the interior of the brochure.
Step 6: After adding a table to the front and inside pages, you can now create content to fill the brochure. Add text, drawings, your own images, logos, icons, charts, dates, and anything else that you need to convey your message. You can also change the alignment and font, format the content as you please, and do more with the brochure design from scratch. You can play around with the background color, text, and other elements of the document to make it look more visually appealing and impactful.
Step 7: Once you're done adding your content to the brochure, hide the outline from the table. Go to the Format menu, click on the Table options, and then the Table Properties option. Under the Table Properties dialog window, change the table border width to 0pt and click OK.
Step 8: Once you're satisfied with the brochure design, you are ready for brochure printing and can print it directly on a duplex printer with the front and inside pages. You can download the brochure in any of the supported formats. You can also make it available online by publishing it on the web.
Alternatives to Google Docs for Making a Brochure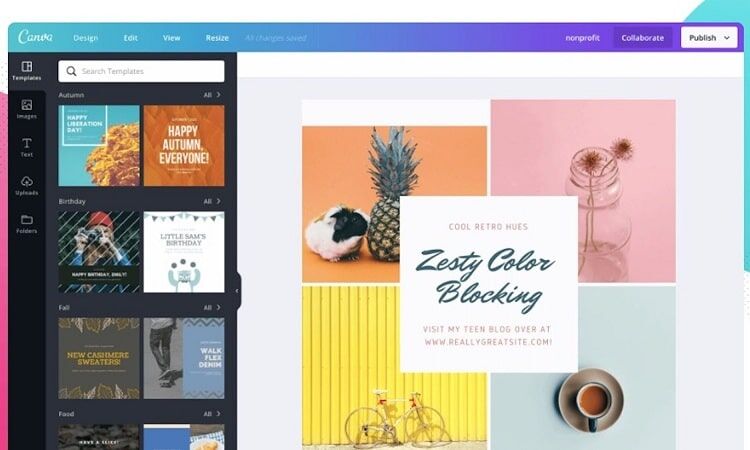 Google Docs is great for creating professional brochures with simple customizations. But if you wish to create a more complex design with more elements, a simple word processor can be difficult and limiting.
But fret not. Many free apps can help you design brochures quickly. Some offer better template designs, while others have more advanced tools so you can truly unleash your creativity.
Here are some of the free app alternatives to Google Docs that you can use to design the brochure that you have envisioned:
Adobe Creative Cloud Express
Conclusion
Creating your own brochure gives you control over the overall design process. Google Docs is a simple and free tool that anyone can use to make a brochure using a handy template or even from scratch if you're feeling like it. For the mathematically inclined, google sheets offers the same capabilities with spread sheet requirements.
You can also try any of the alternatives to Google Docs that we mentioned above to make a brochure with better customizations.
We hope that you enjoyed reading our guide on how to make a brochure on Google Docs and found it helpful. If you wish to read more such guides and articles, check out our website.
Resources: