How To Make A Pamphlet On Word
If you have Word installed on your computer or laptop, you'll know that you can do many things with it. You can even design promotional materials for your business.

Can you make a pamphlet with Word? You can certainly design your own pamphlets by making use of Word, which makes this a convenient and user-friendly task.

A pamphlet is a small sheet containing text and images on it, so it shouldn't require a lot of work. Here's how to make a pamphlet on Word without a fuss.
Should You Use Word To Make A Pamphlet?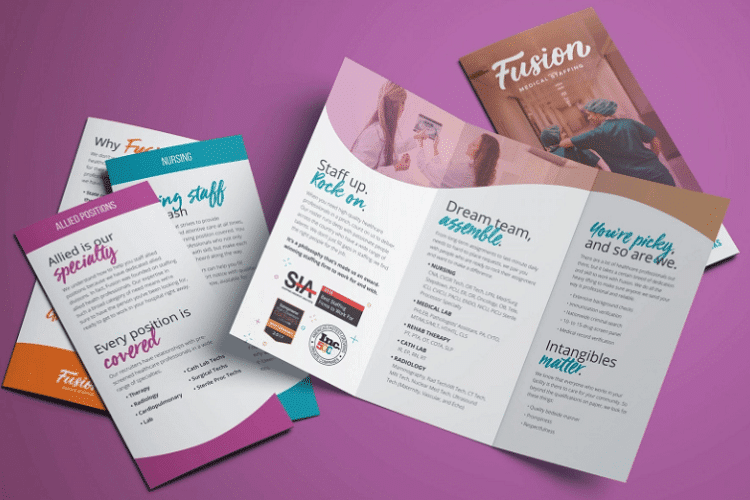 While it's certainly not the only program that you can use to make pamphlets and brochures, Word is definitely one to try. If you have it installed on your computer, it's really easy to use.
For increased convenience, it has templates you can use to make a pamphlet without much of a fuss.
How To Make A Pamphlet On Word With A Template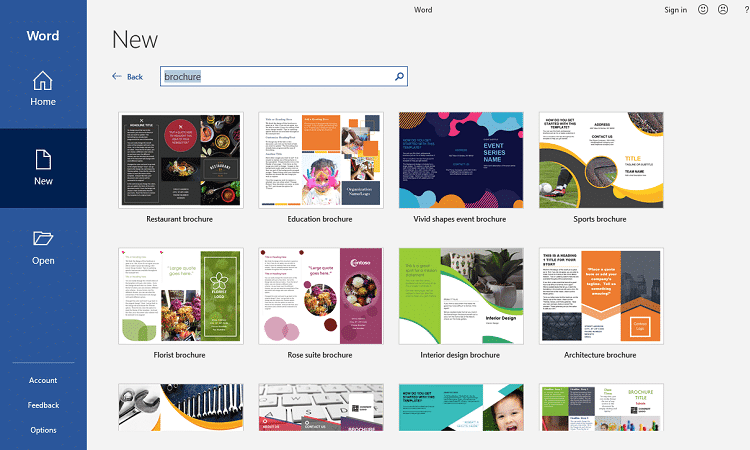 You can conveniently make use of a Word template to make a pamphlet. Here are the steps to follow.
Once you've opened Word on your computer, click on "File" and choose the "New tab" feature.
Pre-made templates will come up. You can use the brochure template to create your own pamphlet as these are similar documents.
Type "brochure" or "pamphlet" in the search bar in Word. This will take you to the templates.
When you've found a template you want to use, double click on it.
It will open in a new window on your computer. Here, you'll be able to edit it so that it meets your pamphlet requirements.
Edit your template. In many templates that you have at your disposal, you can change the placeholder text and change it according to your product, company, and subject information.
Add images, tables, graphics, and more to the pamphlets, and change various features, such as its colors and sizes.
You can also add pictures to your pamphlet. To do this, click the "Insert tab", then "Picture" and choose the image you want.
Once you've edited the pamphlet template, save it to your computer storage.
How To Create A Pamphlet In Word From Scratch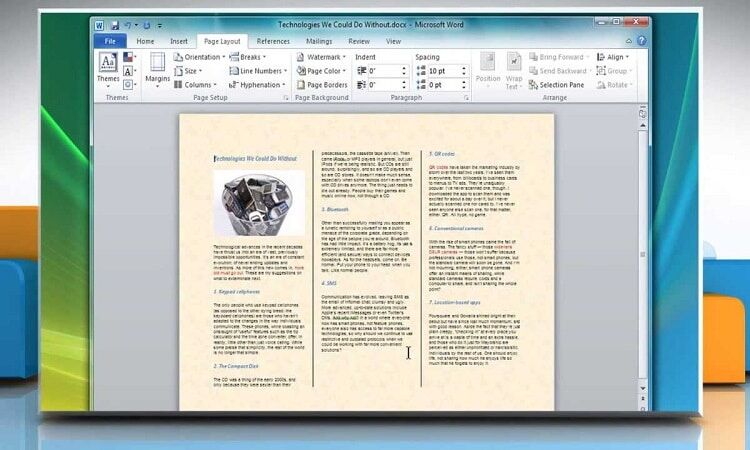 If you don't want to use a template to create a pamphlet or brochure in Word, you can create it from scratch by following these steps.
Start by working with a new, blank document in Word.
Go to "Layout" and choose "Orientation." Choose "Landscape" so that you can change the document's orientation.
If you want to add a second page to your pamphlet because you want it to be double-sided, go to "Insert" then "Pages" and choose "Blank page."
Now you can choose how many columns you want in your pamphlet. Go to "Layout" and choose "Columns." Choose "two" if you want to produce a bi-fold pamphlet.
Choose the text that you want to format. Go to "Home" then choose the font, font size, and font color.
If you want to add text to your pamphlet or brochure in a different way, insert a text box and then add text to it.
Add graphics or pictures to the pamphlet. Choose the place in the document where you want to add these, then choose "Insert" and "Pictures."
When you're happy with the design, save your work.
You can also save your pamphlet as a template for future use. To do this, choose "File," then "Save as," and select "Word Template" from the list of file types.
How To Design A Pamphlet On Google Docs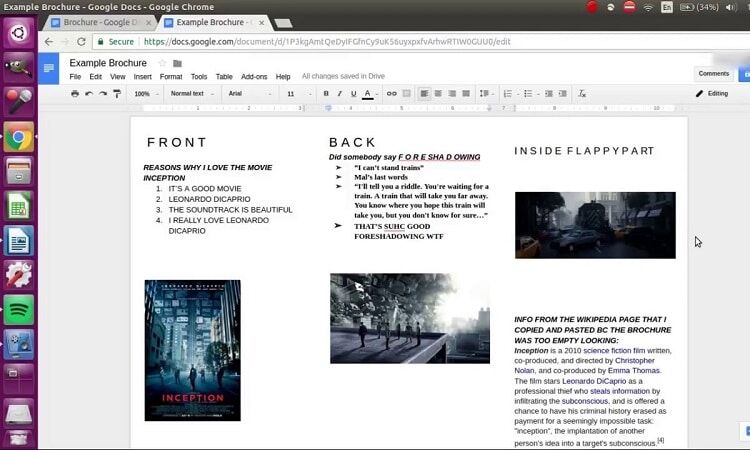 If you don't have Word or you're used to working with Google Docs, you might want to make a pamphlet on this platform instead.

The good news about this is that the process is quite similar to how you'd produce a pamphlet on Word. You can choose to create a pamphlet from a template or make one from scratch.
How to design a pamphlet from a template in Google Docs:
Open Google Docs in your internet browser.
Once in, go to "File" and choose "New," followed by "From template."
Browse through the brochure templates that come up and choose the one you like. You're likely to find the template in the "Work" category.
Customize your pamphlet, such as by replacing images, editing the content, adding headings, and more.
When you're satisfied with your brochure/pamphlet, save it.
You can print it directly if you prefer or save it in formats such as RTF, PDF, DOCX, and EPUB. Alternatively, you can publish it on the web.
How to design a pamphlet from scratch in Google Docs:
Open Google Docs and open a blank document.
Change the page setup options according to the size you want your pamphlet to be. Choose "File" and click "Page setup." You should also determine the page orientation by choosing "Landscape" and don't forget to choose the margins.
Add a table and set up a table layout. This is for the front cover.
Then, add a new page with the same table size and layout. This will be the inside page of the pamphlet.
Insert the content you want, such as text and images. You can also play around with different backgrounds and text colors, and choose from a variety of fonts.
When you've written the content of your pamphlet, hide the outline from the table. Go to "Format," choose "Table," then "Table properties." Set your table border to 0 pt and press "OK."
Save the pamphlet to your computer or print it.
Tips On How To Design A Great Pamphlet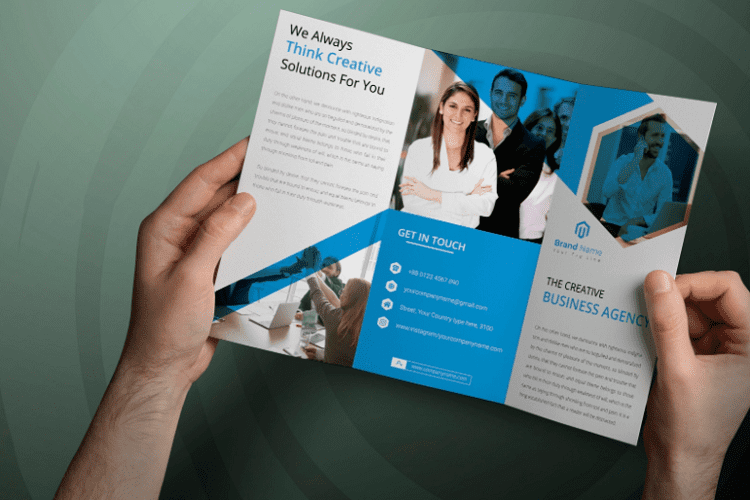 If you're worried about how you'll make your pamphlet look amazing, here are some tips to bear in mind.
Keep an eye on your pamphlet margins. You should aim to have 1/8th of an inch of space between any design elements, such as images and text, and the lines of your fold if your pamphlet is folded. You should also stick to this 1/8th inch rule for the edges of the paper.
Spare a thought for your audience. You need to know who your audience is so that you can ensure the pamphlet's content will appeal to them. For example, if you're reaching out to parents whose children you want to attend your school, you should focus on a design that looks professional. By comparison, if your target audience is food lovers, choose a design for your pamphlet that is linked to cooking.
Stick to one or two fonts. While you might want to make your pamphlet very creative, you shouldn't go overboard with using too many different fonts. If your company already has a signature font, stick with that one. You can use one more to add a bit of visual effect, but less is more!
If you're a business owner, you should put your company logo on the front and back of your pamphlet. This ensures that your logo will be both the first and the last thing readers will see when they read your pamphlet. This will also make your pamphlet more memorable, especially if you're not the only one who's handing out pamphlets, such as at an event.
Break up your text. You shouldn't have a text-heavy pamphlet design. Even though your pamphlet is focused on providing readers with information, you should not overwhelm people with too much text. Make sure you break up text around every four or five sentences.
When printing your pamphlet, make sure that you use a printer that can use duplex (two-sided) printing if your pamphlet has information on both sides of the paper.
Related Questions
What's a good paper to use for pamphlets?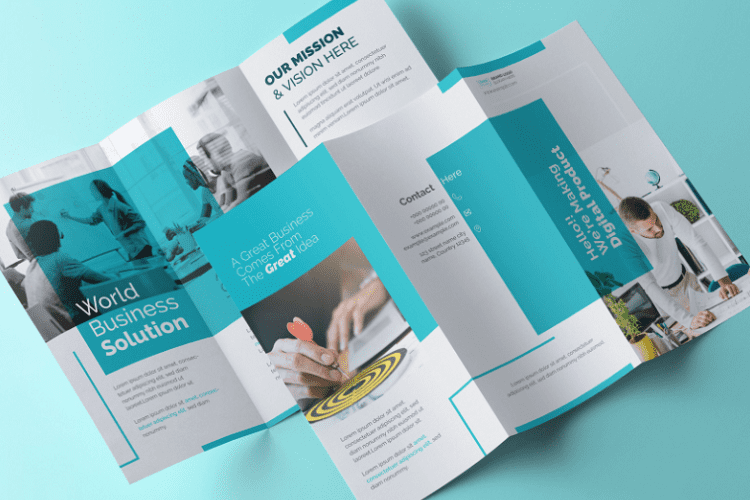 While pamphlets can be made on regular paper, it's a good idea to choose a durable type of paper, such as cardstock, if you're worried about them crumbling.
What is a call to action on a pamphlet?
A call to action motivates the reader to do something, such as subscribe to your email list, register for an event, or share your content via social media. It's a good idea to include it in your pamphlet design.
Conclusion
If you want to design your own pamphlet, you don't have to call the pros. We've shown you how to make a pamphlet on Word or Google Docs. In this article, we've provided you with the steps to follow on both platforms.
They're both user-friendly so you don't have to waste a lot of time trying to figure them out before you can start producing high-quality pamphlets from your computer.
Resources: