How to Use a Roll-Up Banner Stand
In the world of marketing gear, there's nothing more commanding or easy to assemble than the roll-up banner stand.
Also known as a pull-up or retractable banner, these large promotional displays are a must-have if you're looking to draw attention to your brand and business.
How do you use a roll-up banner stand? A roll-up banner stand has been designed to pop up in seconds, so they're easy to set up wherever you need them.
The large displays are commonly presented at conferences, exhibitors, and retail stores to draw people into the area.
A pull-up banner, when carefully utilized, can be the key to attracting visitors to your store or stall with minimal effort.
With our help, you can find out how to use them and the best applications, guaranteeing you more bang for your buck with this single piece of marketing gear.
What is a Roll-Up Banner Stand?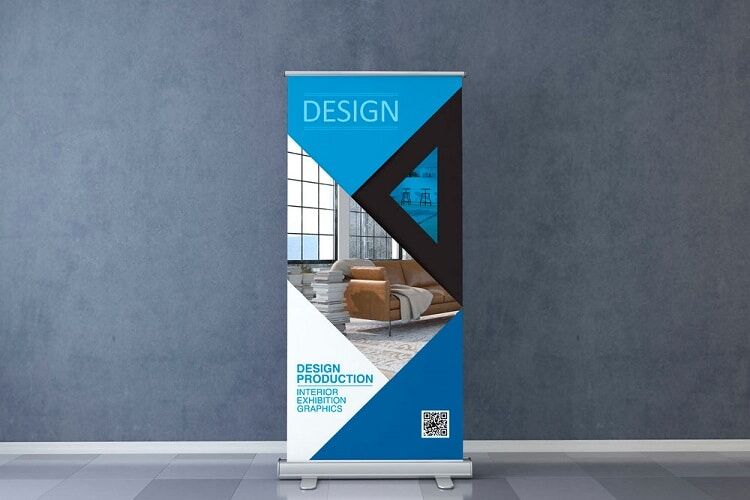 A roll-up banner stand is as simple as its name suggests: a large standing banner that can be rolled out and up as needed.
The materials used to make these banners vary depending on their quality and intended purpose.
The purpose of the roll-up banner stand can also vary and will be determined by its strength and materials.
There are outdoor, indoor, retractable, tension, and trade show banners, just to name a few, and some businesses even have a few varieties as part of their marketing toolkit.
A roll-up banner stand usually comes with a protective case included so as soon as they're rolled up, they can be stored away safely until the next time they're needed.
As far as assembly and disassembly go, they're one of the easiest marketing supplies, while still being attention-grabbing.
What Are They Made Of?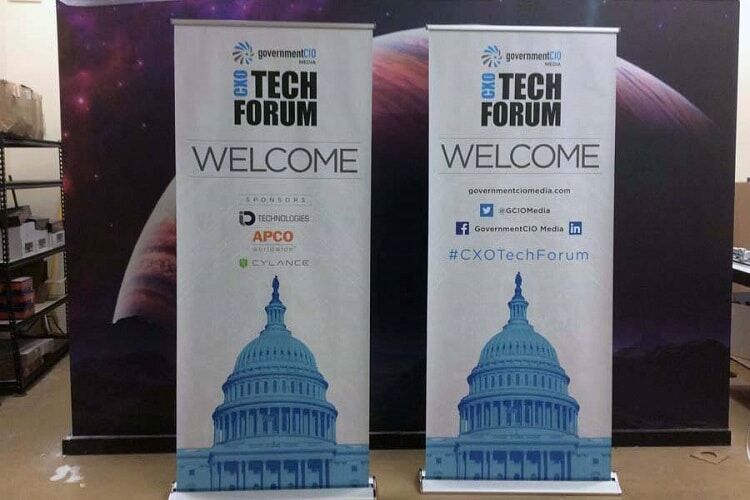 When printing a banner stand for your business, you'll need to consider a few things like budget, application, and longevity when choosing the material that it's made from.
Here are some of the more popular options and what they offer for this type of signage.
Dye sublimated fabric: Commonly made with polyester fabric, dye sublimation is considered the best quality for banner stands. The printing method works with dye rather than ink and although more expensive, it should last for years with the right care.
Vinyl: A better choice for outdoor banners that need to be a little sturdier, vinyl is commonly used for promotional banners and larger displays. This is a cost-effective choice that might not last as long as others but is ideal when you have greater quantity needs.
Plasticized paper: If you plan on changing the content of your roll-up banners more frequently like if they're being used to promote deals, a plasticized paper might be best. It costs less but is fairly tough and water-resistant so you can use it outside.
Polypropylene: With a flimsier feel, polypropylene isn't intended for long-term use but delivers good results visually. The visual results are good with printing showing up nicely, and if you're looking for an inexpensive option then this would be ideal.
Pros and Cons of Using Them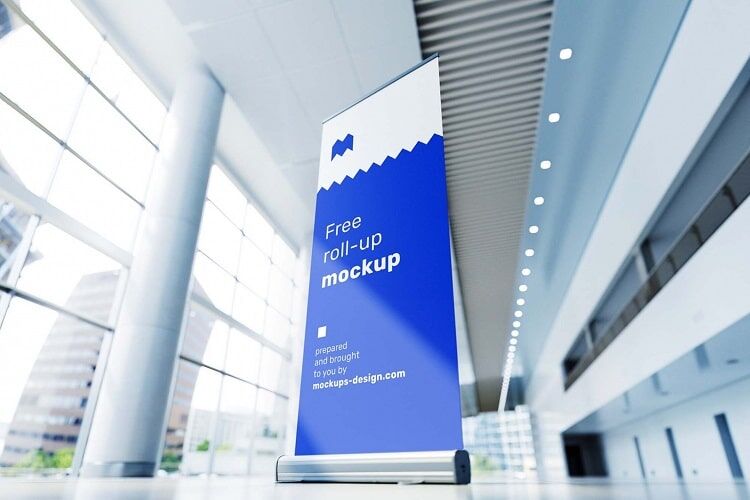 Not all businesses will use the same marketing materials and have success, so it's about finding one that's tailored to your brand and purpose.
Before you start designing a roll-up banner stand for your business, consider the best and worst points about them.
The Pros
They command attention: The sheer size of a roll-up banner stand when compared to things like brochures and tabletop displays are what makes them so effective. At trade shows or in a shopping mall, having this large display of content and design that's made specifically for your brand is all you need to attract customers and visitors from across the room.
They're flexible: The flexibility of a banner stand is not only related to its ability to roll up but how it can be used anywhere and at any time. This piece of marketing equipment can be taken to trade shows or placed inside your store, and as long as the content and design are relevant, you'll always find someone to put them.
They're easy to use: The simplicity of the roll-up banner stand is what draws people to them, and they do it all without losing their dramatic effect. You can roll them out in seconds, pack them away with the push of a button, and they store easily in a case until the next time you want to use them.
They're affordable: You might assume that a roll-up banner stand is expensive but when you consider the effect they have and how they come in a wide range of sizes, features, and materials, it's easy to get one to match your budget. Most people find that splurging for better materials and printing methods means their investment lasts even longer.
The Cons
They're lightweight: Although having lightweight marketing materials might seem like a good thing when you're carrying them around or setting them up, it can work against you with these banner stands. Whether they get knocked slightly by a passerby or are being placed outside in windy conditions, it doesn't take a lot to bring them down, and they can be damaged as soon as they hit the floor.
They can be damaged easily: The lighter materials used to make these banner stands and their ability to be knocked over means they're more prone to damage. You need to take extra care of where you place them and how they're stored afterward to keep them in good condition. After each use, it's recommended to wipe them down and clean them so the messaging doesn't lose its vibrancy.
The Best Applications for a Roll-Up Banner Stand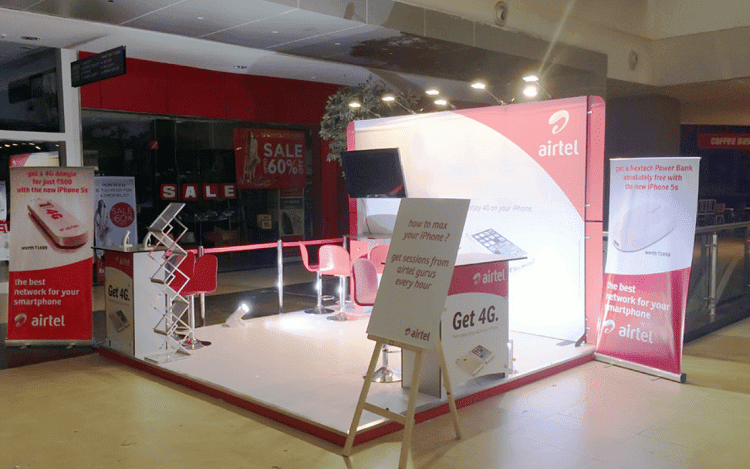 As far as marketing materials go, roll-up banner stands are some of the most effective you can utilize. Here are a few places you can display your brand's banner stand for the best results.
Trade shows
At a trade show where there are hundreds and sometimes thousands of other vendors vying for the attention of visitors to their stall, you need a loud marketing tool like a roll-up banner stand.
These give people a quick overview of what your brand is about and they're an easy way to share your message before people even come over to your booth.
Conventions
If you're lucky enough to hold a stall at a convention where information is being shared, you need to make your presence known.
Just like a trade show, having one or two large roll-up banner stands at the front of your stall will present all of the pertinent information about your business so that it attracts customers immediately.
Retail displays
If you have items for sale or on display inside of a store, the use of a large roll-up banner stand can be ideal for drawing people's attention.
The large banners can display specific information about the item or details about a current promotion, giving customers the most important facts upfront.
Store exteriors
A roll-up banner stand doesn't just have to sit indoors for it to be effective and many businesses find they do well outside of their storefront as well.
As long as you choose a more durable material and a design suited to the outdoors, these large advertisements can help to attract customers inside when they otherwise might not have noticed your store.
How Long Do They Last?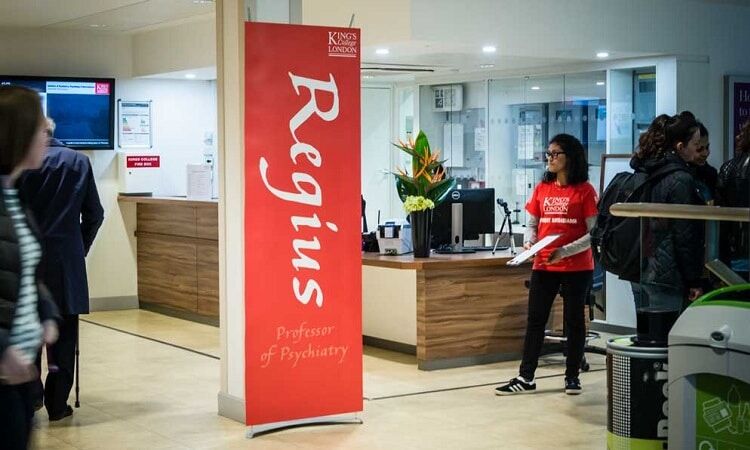 A roll-up banner can be used in a number of ways, as illustrated, so how long you need the materials and image to last will depend on this.
If you're only looking to display current sales and promotions then there'll be no need to splurge, but if you want a generic banner that can be used for years, the material will matter.
The cheaper options like polypropylene could give you 12 months of regular use before starting to fade, whereas more expensive choices like dye sublimated fabric can last for at least a few years with the right care.
Other factors can impact how long a banner will last like where it's displayed, how it's stored, the temperature and weather conditions, and whether it's used indoors or outdoors.
Roll Up, Roll Up
The roll-up banner stand is a staple in the world of marketing materials and it can be utilized time and time again.
With the right messaging and a visually appealing design, you'll draw in customers and clients exactly where you need them, and with a setup that couldn't be easier.
Resources: