Free Product Samples: How to Make an Impact
There was once a time when the only free product samples you could find were those being served up in tasty little morsels at the deli.
Today, free samples can cover all types of products sold in any industry and if you're not already making them work for your brand, you should be.
How do you give out free product samples? The best way to distribute free samples and product giveaways is to consider which of your products or services would work best in this format.
These free samples can be given out at trade shows, at your brick-and-mortar stores, at community business meetings, summer fairs, and even online, so there's no limit to how you share your goods with others.
If you're planning on giving customers a free sample of what your brand is all about, this guide can help you get started.
We'll show you the benefits of free samples and how to make sure giving a little bit away can make a big impact.
What Are Free Samples?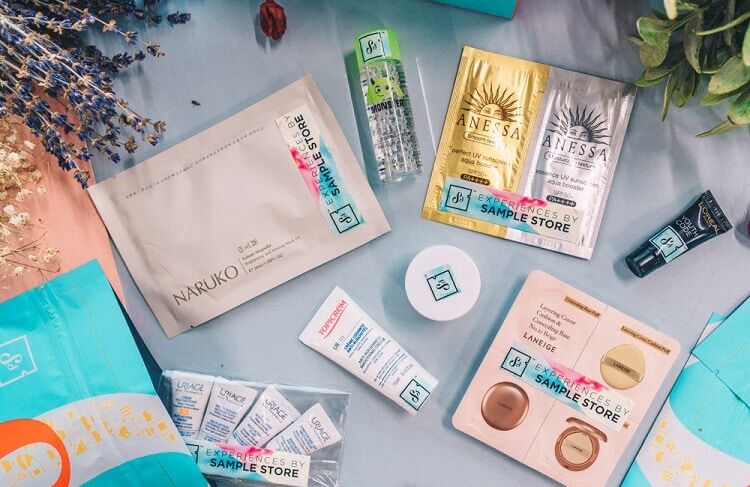 A free sample is as simple as the name suggests: a product or service that a business gives away free of charge, letting the public test out what they're offering.
The key goal of a free product sample is to prove to potential customers that what you're selling is worth spending money on in the hopes that they'll buy more and in larger quantities.
Free samples have been around for as long as retail stores have and although we usually think of small samples of food being offered in the supermarket to entice buyers, it's become bigger and more effective than ever before.
The goal is still the same though, and it appeals to humankind's desire to get a great deal or something worthwhile without paying for it.
A free sample no longer has to be only about food, but it can include things like a free shampoo with every haircut, a free sample of coffee beans, or a free course on how to write a short story.
You're offering the public an incentive for no charge, and once they see the quality of your product or service, there's a good chance that they'll continue paying for it.
The Benefits of Offering Free Samples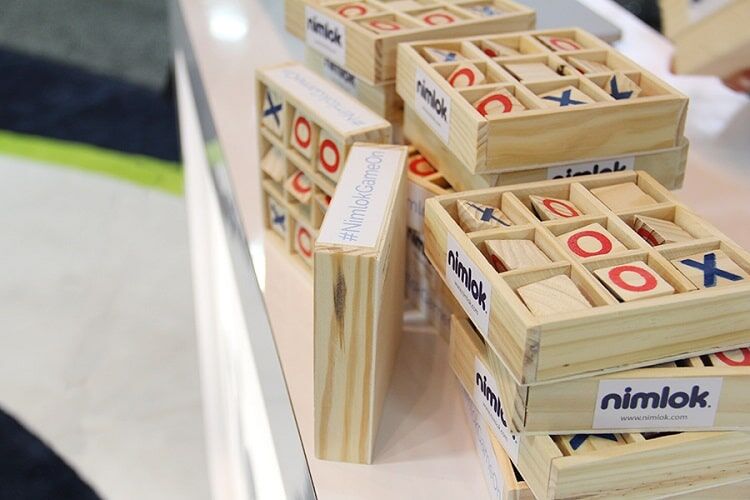 As one of the oldest marketing tactics, it's not surprising to learn there are many benefits to be had from offering free samples.
These are just a few pros that this type of strategy can bring your business:
Create brand awareness
Trying to get noticed in an already saturated market is one of the hardest things you'll do as a new business owner.
The easy way to get your foot in the door and have people notice you is by offering free samples of your products and services.
Rather than just advertising what you do, show people that you're the real deal and you'll find they become more aware of your brand.
Attract loyal customers
When companies give free samples it shows that the brand trusts that the quality of those goods is enough to attract customers, which works wonders for its image.
People can trust a brand or business that's open and generous like this and it can give you a bunch of loyal customers who will stay true to your brand.
Try new products
Your brand might already be doing something great but you want to branch out into new avenues and other products.
A free sample of your latest goods is an easy way to introduce it to your loyal customers without waiting for people to act on their own accord.
Create a contact list
Sometimes free samples are about more than just letting people try your new product, but rather a clever way to get more contacts.
If you ask people to sign up with their email addresses in order to receive free samples by mail, you can build a list of potential customers and clients in return.
How Much Is Enough?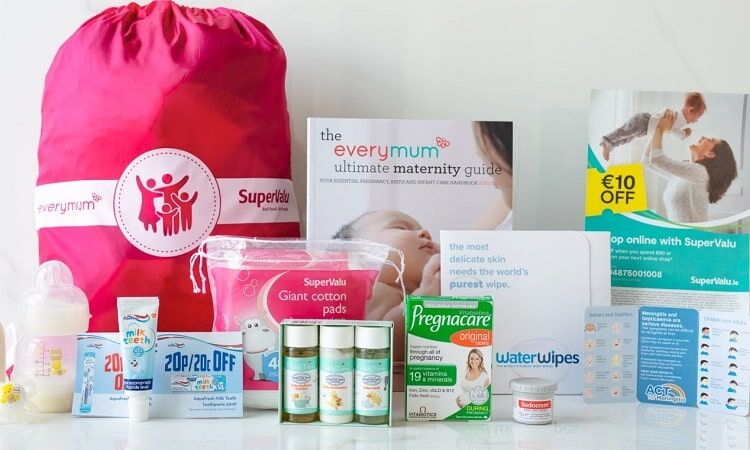 One of the issues with offering product sampling is that you never know what's an adequate amount to give away.
The key is finding the line between losing money and giving away all of your product but still giving the customer enough to feel as though they're getting the better end of the deal.
The best strategy is to offer a single-serve of whatever product it is you're selling and keep it at that.
This could be a single application of hair shampoo, a single protein shake packet, or a single taste tester of your latest food.
Although these giveaways can add up, the goal is that people will return to buy the full-sized product eventually.
For digital sales, it can be harder to do this, so look for other avenues of sampling.
Some brands give customers the chance to sample a few of their products and return the ones they want, others send you samples of other items along with your order to try and entice you to try something new, and others might offer a one-month trial of a program.
Rather than just giving people free shipping or discounts, you want to look for ways to add a new product that they can actually use.
How to Make an Impact With Free Samples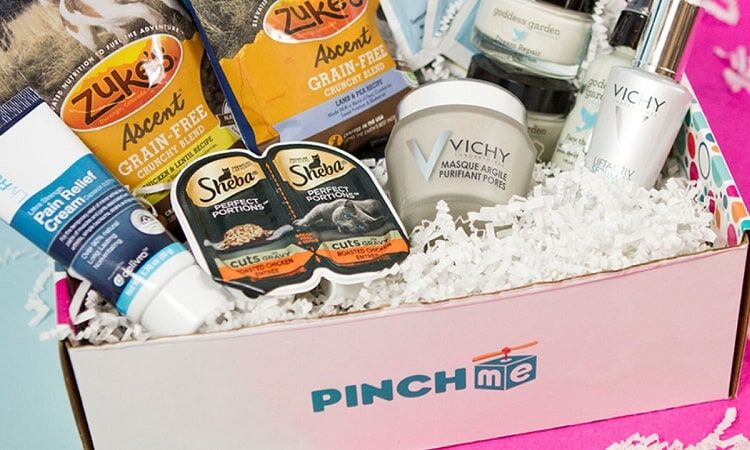 The benefits of free samples are huge, as long as you know how to do it right.
We've compiled some expert tips about delivering free product samples to your potential customers that will guarantee success.
Consider the target market
Before you start any form of marketing you need to establish your target market, and this is especially true for product samples.
Who are you trying to reach when giving away these products? Existing customers? New customers? Another niche market altogether?
It's important to know who you're aiming for so you can establish whether the planned giveaway will work.
Include instructions if needed
Don't assume that the people receiving your free product samples will know how to use the product.
If it's something that requires assistance, put some basic instructions in there or include a link to your website where they can find out more.
Nobody wants to use a confusing product and it can reflect poorly on your brand, even if it is free.
Find the right sampling location
Once you know what products you'll be giving away, think about where you should be doing it. if this is online, you can use social media, emails, newsletters, and other avenues to advertise it.
For brick-and-mortar stores, look for an ideal location in the store or at another event where you can reach your intended audience.
And of course, for our audience, take advantage of your plan to attend a trade show! Advertise your plan to give away free product samples at the show, and collect email addresses from those that want to get their free products by mail, so that they don't have to stuff everything the collect into their return luggage.
Ask for feedback
This is the ideal time to refine your product and look for feedback on what you can do better.
Consider the sampling period a time to update and evaluate what you're selling and don't be afraid to take their advice on board.
If you're marketing these samples to your intended customer base, their feedback will be invaluable.
Consider using rating or feedback services like https://www.influenster.com/ to collect and measure feedback.
Make buying methods clear
After giving people a chance to test your goods, you want to make it easy for them to take the natural next step of buying them.
Don't make it hard for people to figure out where to buy from you and how. Include something that makes this purchase easy and includes a discount code if they buy from your store within 30 days of receiving a sample, or offer a similar deal.
Know how you'll measure success
It's all well and good to give away products to people, but you need to know how you're tracking the success of this marketing campaign.
You might look for an increase in sales or new customers buying from your brand, or have another idea altogether.
Getting an idea of how much time was spent between receiving the free sample and buying the full-priced version will show you when a purchase reminder could be effective for customers in the future.
Be careful with giveaways
Some people have made a career of living off of free samples so it's important to have systems in place that prevent you from being targeted.
Have a one sample per customer policy and make sure you can track who's been receiving them so that they're not able to take advantage of the giveaways.
Giveaways to Gain Customers
If you're proud of what your business does, don't be afraid to share it with the world to gain some new customers.
Whether it's traditional free product samples of your food or a giveaway that lets people experience a service you offer, there's no better way to gain attention and create some loyal customers.
Resources: