This is really About You, Not Us
Our Goal is Your Complete 100% Satisfaction. Every Step of your Exhibit Purchase Process is about you.
Project Managers

– Your personal shopper and advocate, to make sure you get what you want.

Respected

– Over 30 years in the display business, helping 1000's of clients just like you.

Offerings

– Wide variety of carefully screened, portable and large custom displays, for your evaluation.

Services

– Experienced in-house graphics department, repair and warranty maintenance for your convenience.
As an independent dealer, we design and sell almost every style and type of tradeshow display, from small portable "pop-ups" and banner stands to large custom displays and islands. We don't sell anything we haven't seen and tried out ourselves – no "schlock"!
We've been in business for over 30 years and take pride in offering our customers fast and friendly service at very fair prices.
Need extended trade show services? We offer display storage management and more – we can provide a one-stop solution for all trade show requirements, including full display systems, graphics and accessories, display rentals, storage, shipping, repair and installation & dismantle (I&D) services. Read more about our trade show services here.
Our showroom is located in Redmond, Washington (in the greater Seattle area). We serve global customers and have production capabilities and rental displays located at partner facilities across the USA, including CA, OR, AZ, MO, IL, NV, TX, NH, and GA, as well as in Europe and Asia.
We proudly represent the finest manufacturers in the industry, including:
Abex, Brandstand, Brumark, Classic Exhibits, Edge Exhibits, Expand USA, ExpoDisplays, ExpoGo, Featherlite, Flex/Lumaline, Globotech, K&S, Laarhoven, LITE, Lockfast, Modular One, Modul, Moss, Nimlok, Octanorm, Optima Graphics, Orbus, Radius, Softspace, TrussWorks, Xpressions Inc., and more!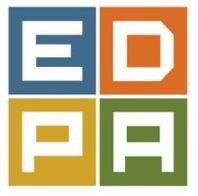 "EDPA" stands for the "Exhibit Designers and Producers Association". The EDPA currently has over 400 corporate members, representing 18 countries worldwide. The EDPA's corporate members are involved in various segments of the exhibiting industry, including trade show display designers and manufacturers, systems marketers, and show contractors.
Since its founding in 1954, the EDPA has provided its members (as well as the exhibiting and event industries) with educational programs and networking opportunities. Having access to our industry's top leaders gives us the tools we need to provide you with the service you deserve. To learn more about the EDPA, visit their website at www.edpa.com.
Planning for Seattle Trade Shows? Let us help!
Use our Personal Shopper Service to Find Your Next Trade Show Display!
Sign up for free trade show marketing tips