What Is An Exhibitor?
Associations want to attract both startups and easily-recognizable brands to showcase their company's products and services at exhibition events. But that's usually not the easiest thing to do.
Any event planner will readily agree that it is challenging to keep exhibitors and sponsors happy before, during, and after an event. However, all of that can be made a bit easier with the suggestions in this post.
Apart from providing an answer to the "what is an exhibitor?" question, we will look at strategies to attract and retain exhibitors. We will also answer the question, "what is the difference between an exhibitor and a sponsorship?" so that intending event planners can know where to channel their efforts for specific outcomes.
Let's get started.
What Is an Exhibitor?
In simple terms, an exhibitor is a company that showcases its products or services at an exhibition event.
The event organizers provide exhibition spaces for each company to set up their booths and stands. Exhibitors get the chance to interact with the people attending the exhibition show (attendees) and sell to them or get them to invest in their company.
What is the Difference Between an Exhibitor and a Sponsorship?
What is the difference between an exhibitor and a sponsorship? Do they mean the same thing, and can they be used interchangeably?
If you've attended event marketing shows, it is common to hear people use these two terms in one breath. Indeed, an individual or company can be listed as a sponsor and an exhibitor at the same time, but they don't mean the same thing and shouldn't be used interchangeably.
While both actors are invested in any exhibition show, they are different in two major aspects.
Level of Investment
A sponsor at an event is a company that provides supports for associations organizing a marketing show or conference. Typically, the support is in the form of providing funds to the organizers.
In return, sponsors get increased brand exposure at the event, depending on the level of support provided. Other benefits could include discounted event tickets and access to attendee data. Sponsors who would like to hold seminars at the event can also get speaking opportunities.
On the other hand, an exhibitor invests in an event primarily to showcase products and services. Each exhibiting brand is the star of the show, and attendees come to see what they have to offer.
Exhibitors get to purchase booth locations and design their exhibition stands. They aim to make direct sales, generate leads, and get investors from exhibition shows. Of course, they pay a participation fee to the organizers for a chance to show attendees what their business is about but do not typically provide funding for the event (unless the exhibitor also doubles as a sponsor).
Level of Interactivity
Another difference between an exhibitor and a sponsorship lies in the interactivity of these event actors.
Sponsors have a higher amount of logo placement, giving their brands higher exposure at marketing conferences. Usually, they can place logos at the event hub lobby and on the event's landing page.
On the other hand, the level of interaction with attendees is higher for exhibitors. Exhibitors have show booths in the expo area where their live reps can engage visitors. Depending on the event contract, they can also place their logo on the organizer's landing page.
How to Apply to Be an Exhibitor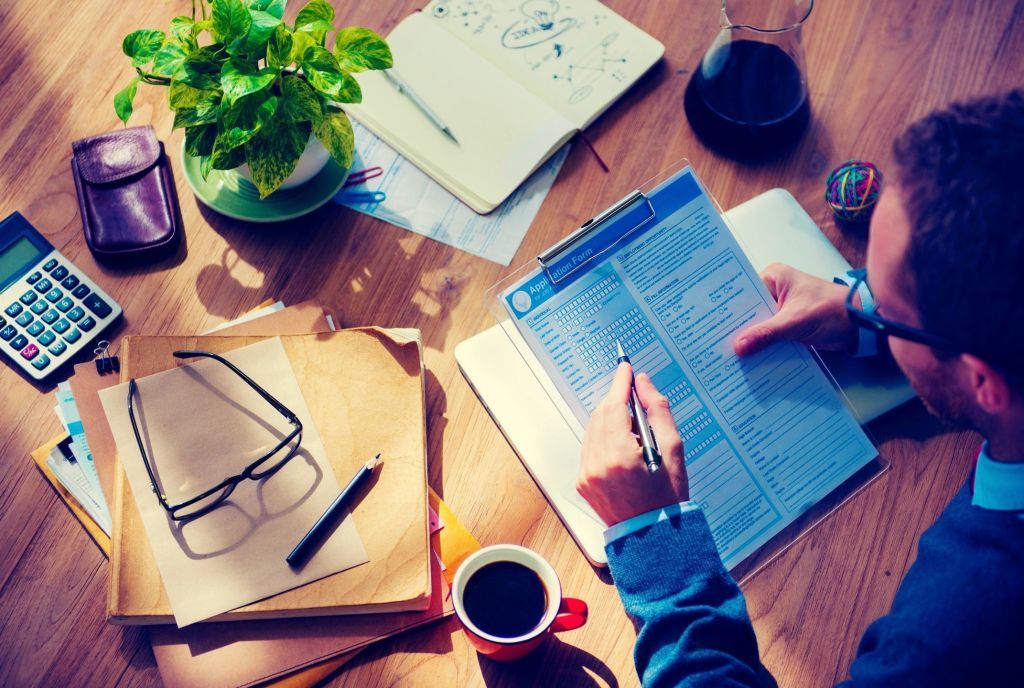 Every event organizer has their specific application process. However, the common practice is to apply as a main exhibitor or register as a co-exhibitor. Regardless of the application status, approved applications give companies the chance to share their products and services and make contact with potential clients.
Make sure to read and understand the contract before registering. All necessary information is usually contained in user guides for applicants. Details of each event can be accessed at the organizer's website. Also, ensure that you take note of closing dates for applications and whether there is a cancellation fee in case you choose to cancel.
Tip: Exhibitor registration should be painless. If you experience hiccups or unnecessary delays, or problems in the application process, take that as a red flag. A seamless and intuitive registration platform is an indication that the event planner has done their underground work. Exhibiting at such an event is likely to result in a remarkable return on your investment.
Attracting and Retaining Exhibitors
Associations usually open their doors to exhibitors from different industries and academia, whether as collaborations or individually. But the challenge lies in how to make these exhibitors return year after year.
Offering support and encouragement, respecting exhibitors as distinguished professionals, as well as creating the opportunity for them to get the most out of their investment are all great ideas.
But how can associations or event planners translate all of these into specific action steps? Here are some suggestions you can follow:
1. Create Opportunities to Add Value Between Event Activities
Companies put their day-to-day money-making activities on hold when they participant in trade shows. That means every single hour they spend at events is crucial, and they will like to make the most out of it.
But official event activities do not hold every single hour during trade shows or marketing conventions. Exhibitors usually don't enjoy it if your event has too many "off hours" and might affect their overall impression of your event.
Consider organizing alternative activities to fill any gap created between official event programs. For example, you can create a bonus networking time between the period after setup is complete, but the official conference has not kicked off.
2. Practice Transparency
The different requirements of event marketing shows can be a bit tricky to understand, especially for new exhibitors. But that is the type of opportunity organizers should seize to build a strong rapport with companies planning to participate in their event.
It is important to share your reasons for certain policies and decisions earlier on in the interaction with exhibitors. This is particularly true if some of your policy updates are likely to be seen as unfriendly.
Generally, exhibitors will see things from your perspective if you take the time and effort to give them a little insight into why things are the way they are and what you are doing to make sure they get the best out of the event.
3. Provide Opportunities for Collaborations
Consider organizing bonus exhibit hours dedicated to creating temporal partnerships between exhibitors. This could be part of adding value between official event activities (as mentioned earlier).
Exhibitors can benefit from sharing their expertise with each other, especially if you give them the chance to connect with those who are not in direct competition with them but serve a similar audience.
Exhibitors can partner and recommend visitors to each other during the event and may even take things further to create long-lasting partnerships outside the event.
4. Put Yourself In Their Shoes
The best way to understand anyone's challenges is to walk in their shoes, and that applies to exhibitors, too. Take out time to take part in the activities on your show floor whenever possible.
Doing so will give you first-hand experience of the interactions between attendees and exhibitors. From the experiences you glean on the show floor, you will be in a better place to prevent conflicts and be more accommodating. All these are vital for creating future events that will win more exhibitors.
Making Sponsors Happy
It is not enough to answer the question "what is an exhibitor?" while ignoring the importance of sponsors or sponsorship. The fact is, events may not hold for exhibitors to showcase what they have if there are no sponsors.
For this reason, event associations need to consider the following tips on how to make sponsors happy before, during, and after events. This will make them agree to sponsorship funding year after year.
Avoid overpromising: Don't tell sponsors that 1000 people will be present at an event when you don't have a clearly defined and feasible strategy for making that happen.
Make sure to keep tabs on the relationships with your sponsors throughout the year. Do not wait until you need funding before approaching them.
Fulfill your commitments and promises very promptly.
Ensure your sponsors' logos and links to their companies are included on your website before an event.
Before your planned event, seize opportunities to mention your sponsors in press releases.
Remember to add your sponsors' logos on microphone flags for speakers and masters of ceremonies during events.
Sponsors want to have access to the audience during events (not each other). Therefore, make sitting arrangements for their reps who would like to build relationships with attendees to sit with them instead of sitting at the usual VIP sponsor table.
After events, remember to share gratitude posts on social media mentioning your sponsors.
Send handwritten "thank you" cards to sponsors after the event.
After the event, write interesting articles about the program and include post-event photographs and videos of sponsors.