What is a Trade Show?
When you think of trade shows, what do you think of? What is a trade show, exactly?
A convention center full of booths and displays, with a few hundred merchants all trying to get your attention? Maybe you think of the latest industry developments being shown off for attendees, or the panels where you can get the latest scoop on what's happening in the field? Or maybe you see it as a marketing opportunity to generate great brand awareness within your specific industry?
These are all accurate, but they're just a snapshot of what trade shows are in today's day and age. To really understand what a trade show is, and why they are they way they are, it's important to look back at how they developed.
What is a Trade Show?
At its core, a trade show is merely an event where goods and services in a particular industry are exhibited and demonstrated. At least, that's the definition according to Entrepreneur.com. But how did trade shows develop? It didn't just happen overnight, did it?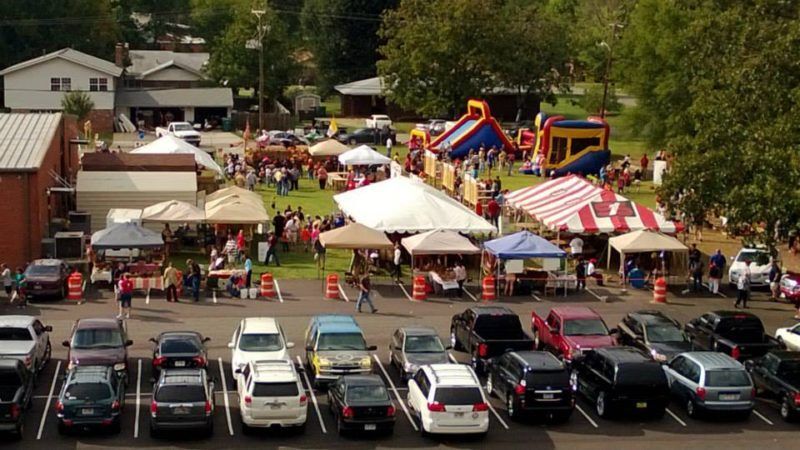 Today's trade shows are the great-grandchildren of the old open-air festivals and great bazaars. Humans have been trading since the dawn of our species, and some of our earliest festivals and holidays always came with large gatherings of people.
Large gatherings meant there were more customers, so merchants flocked to these events to interact with a larger population than they would normally have access to. There were many merchants who traveled from one place to another, making sure to hit these festivals in order to constantly have new, and large, audiences to interact with.
So how did we go from a general, open-air market to today's trade shows? The short answer is that our economies developed, and diversified. As our societies grew more complicated, we developed trades, then industries. Merchants could be specialized, dealing in shoes, fabric, spices, or steel.
When demand for a particular industry became loud enough, it was possible to have particular events dedicated to one, particular trade. Whether it was a yearly fair dedicated to horse trading (and the tools and professions surrounding horses), or a tournament where armorers and weapon smiths could make a name for themselves, all the original trade shows needed were an audience, and an event.
Major trade shows were developed for all sorts of different product types and industries. The trade fair continued to develop into the modern era, slowly adapting towards what you see today. We'll examine these modern developments in the next section.
What Those Early Trade Shows Became
Fast-forward to today. Our economies are now highly specialized, and businesses have the ability to be successful by filling a niche instead of catering to a broad spectrum of needs. Globalization has allowed us to connect in ways we've never seen before, but despite our advanced technology there's still a primal drive to do business face-to-face. To gather, and to see with our own eyes what is on offer.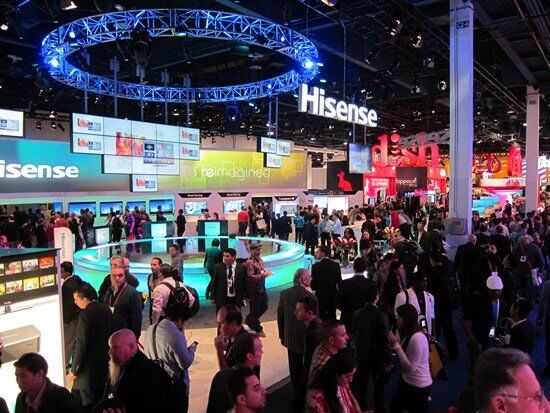 Not only that but trade shows themselves are big business. Merchants need a place to stay, they need food, they need support services, and they have to rent space in the location where the trade show is taking place. Attendees need many of the same things. That's why successful trade shows are a win for everyone involved. Merchants form new business relationships with industry professionals, and also get the opportunity to find new clients. Attendees find businesses and products they may not have located in any other circumstances, allowing them to capitalize on the opportunity. Local businesses get a rush of commerce, making trade show season a great time all around.
Trade shows have been with us, in one form or another, for centuries. While the world is growing more digital by the day, and physical space is less necessary for a business to be successful, it's unlikely that trade shows are going anywhere anytime soon. While new ones may crop up, and old ones may fade away, the need for in-person interaction, and the appeal for an event that caters to a pre-selected demographic is still going strong.
The Rise of Event Marketing
As trade shows developed, so too has the field of event marketing. Preparation, set-up, and execution of a trade show is a bit part of a company's marketing efforts. These activities are necessary so that a business captures as much value from the trade show as possible.
Event marketing focuses on everything from booth design and booth setup, to interacting with customers live and via social media, to follow-up after the show, and much more. Standing out from the competition at the exhibit hall is important for each vendor's success, and the field of event marketing continues to develop in response to this challenge.
Why Are Trade Shows Such Big Opportunities?
We've looked at the history of trade shows, and looked at how they've developed throughout the years. You might have one question remaining – what's in it for me?
You might be surprised what a great opportunity trade shows can present for even small businesses. There are many trade shows which focus on different industries, products, specialized niches, and much more. You might be surprised how specialized some of these shows are. Even if you don't think there is a trade show for your product, you might be surprised.
Trade shows are a great chance to showcase your brand, and build a real relationship with customers. With effective booth design and targeted customer interaction, you can draw attendees to your booth and convert them into customers. Many business owners will tell you that there is no substitute for actually meeting customers in person. You'll make a lasting impression and communicate the real benefits of your product or service offering.
Can we help you with your Trade Shows?
If you take your products and services to trade shows, we'd like to help. As an independent distributor for most of the top notch US made trade show manufacturers, American Image Displays is able to offer almost every type of trade show display and accessory.
This includes the plush carpet or soft foam tiles under your feet, to that large banner with your logo on it hanging from the ceiling and everything in between. Banner stands, printed table covers, literature racks. Pop up displays, panel displays, truss displays, and hybrids, we offer them in 8ft, 10ft, 20ft and larger widths. Custom displays, semi-custom displays, double-deck displays, and more. Give us a shout or drop us a line, we're happy to help in any way we can.
Tips to Optimize Your Trade Show Booth
If all of the choices above sound a little overwhelming, don't be concerned! The key to designing an effective trade show booth is to think from the customer's perspective. Think of how your product or service benefits them, and focus on communicating those features.
Your marketing strategy should focus on crafting a simple message, and we can help you communicate that message with our unique mix of trade show displays and accessories.
Successful event marketers will tell you that it is all about crafting a simple, effective display in which customers can intuitively understand why they should consider your product. Craft this message first, and build your trade show display around it.
At American Image, we have the tools to help you make this happen!
The Bottom Line
Thanks for reading our guide on the history and development of trade shows. As you can see, trade shows have a long and winding history, but their core purpose has always been the same. They have always been a way for businesses and potential customers to interact.
If you can separate yourself from the crowd at a trade show, you will be very happy with the opportunities it brings your business!