What Is A Trade Show Magician?
Businesses and brands participate in trade shows to attract customers, generate leads, and build their networks. They are great venues for interacting with your audience and making personal and professional connections.
However, trade shows are packed to the rafters with exhibits, stalls, and seemingly endless products and services to check out.
It can be very difficult to attract people to your display and keep them hooked so you can pitch your product or service.
This is where a trade show magician can help you out.
This professional entertainer can help brands grab people's attention and bring them to your stall. Their creativity and talent for sleight of hand can engage your audience and help you create a lasting impression.
Read on for a guide to everything you need to know about trade show magicians.
Trade Show Magician – Origin of the Name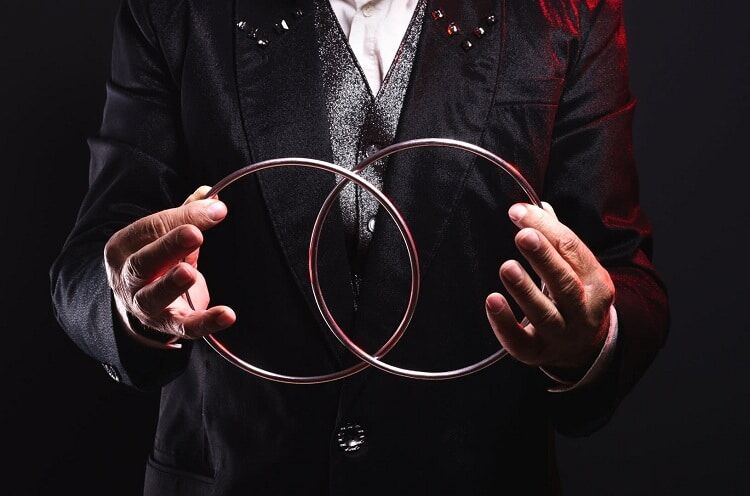 In the 18th century, local trade fairs were a popular venue for magic shows. Performers would entertain crowds with magic tricks and daredevil acts of sword swallowing and fire breathing.
Eddie Tullock is considered the founder of modern trade show magic. He ruled the industry in the 20th century, along with other trade show magicians like Bud Dietrich, Harry Lorayne, Dick Ryan, Mike Rogers, and Guy Bavli.
Harrison Carroll coined the term "trade show magician." He performed magic for the trade show industry for more than 30 years in 13 countries—at 594 trade shows and more than 1,000 corporate events.
What Is the Role of a Trade Show Magician?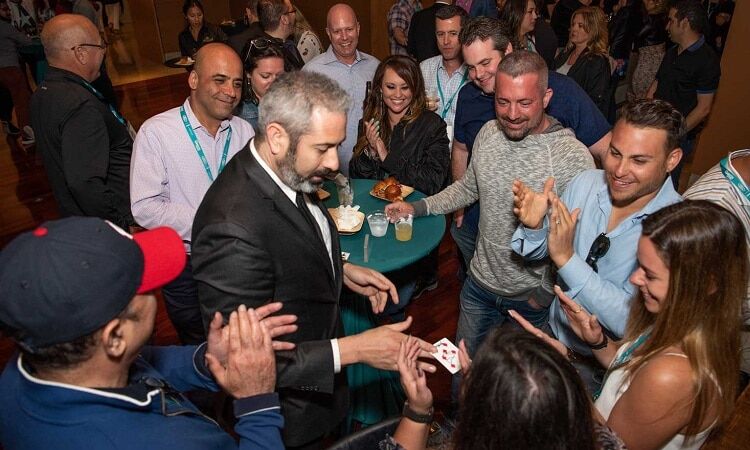 People love magic and live entertainment. Marketing is all about giving audiences what they want, so hiring a trade show magician helps exhibitors draw crowds, engage visitors, and generate revenue for their businesses.
A trade show magician is trained in stage magic and marketing techniques simultaneously. This allows them to use their training and talent in trade show settings.
They may also give away prizes and rewards such as discount coupons for stopping at an exhibitor's stall. These methods make magic shows at trade events even more powerful and effective.
When a company hires a trade show magician, both parties coordinate to develop a routine that will integrate seamlessly with the brand, company values, message, products, and services.
The trade show magician may also use the company's products in their magic tricks to demonstrate their features, unique selling proposition (USP), and other attractive characteristics.
Magicians largely avoid controversial or offensive tricks in their presentations at trade shows. Instead, they integrate appropriate jokes into their routines to create client connections, boost brand awareness, and further establish a positive image for the business.
Why Is It Important to Have a Trade Show Magician?
Hiring a trade show magician is important for many reasons:
To Attract Potential Customers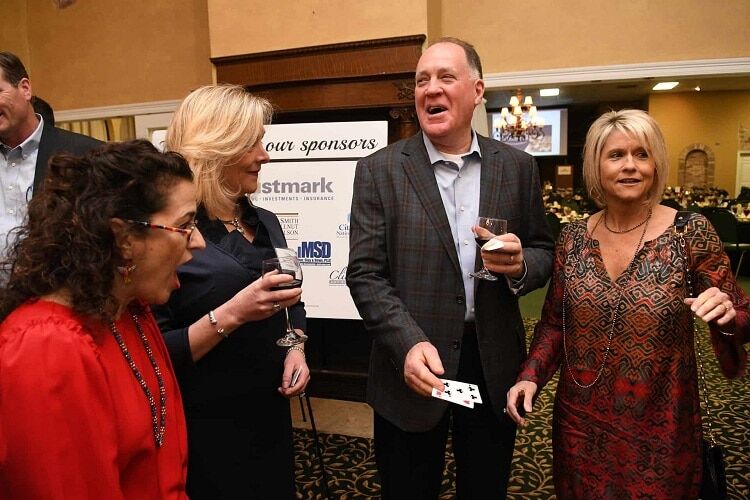 Setting up a stall or exhibit at a trade show is only half the job. Attracting people to your booth is the key to marketing success. After all, if you do not have an audience to sell to, your efforts will be in vain.
Trade shows host dozens, even hundreds of businesses and brands—competition for audience attention is incredibly fierce. A trade show magician can immediately grab your audience's attention and get more traffic to your exhibit. These professionals specialize in gathering large crowds with their talent and tricks.
A magic show that integrates your branding, products, and services is a creative and entertaining way to draw potential customers and create buzz around your booth.
This can help you secure quality leads, expand your network, and boost revenue.
To Provide a Unique Form of Entertainment
Trade shows are highly competitive, and brands usually offer different forms of incentives and entertainment to keep their audience hooked.
A trade show magician will help your brand provide a unique and unforgettable experience that will create a positive and lasting impression in the minds of your potential customers.
Trade show magic is a one-of-a-kind option for corporate entertainment. Hiring a trade show magician can present a creative performance that no other exhibitor might have.
Visitors will flock to your booth to see the performances and engage with a fully interactive experience.
A full-blown magic routine that integrates your products and branding is more effective than simply giving away samples or discount coupons. You can also use these magic performances as an icebreaker to enhance audience engagement.
Moreover, a trade show magician can help you harness the power of word-of-mouth marketing tactics. In a recent study by the Word of Mouth Marketing Association (WOMMA) and the American Marketing Association (AMA), 64% of marketing executives said that word of mouth is the most effective form of advertising.
Furthermore, the fruits of your efforts will last long after the attendees have left the trade show. Memorable and entertaining magic acts will keep your brand at the forefront of their minds.
They are also likely to share their fun experience with their friends, family, colleagues, and social network. This can further increase brand awareness with little to no effort on your end.
To Project Your Brand
Hiring a magician for a trade show will help you stay on brand. The right trade show magician will match their routine with your brand's values, image, and niche, and appeal to your target audience. They will also entertain crowds while communicating your unique brand messaging.
To Drive Social Media Traffic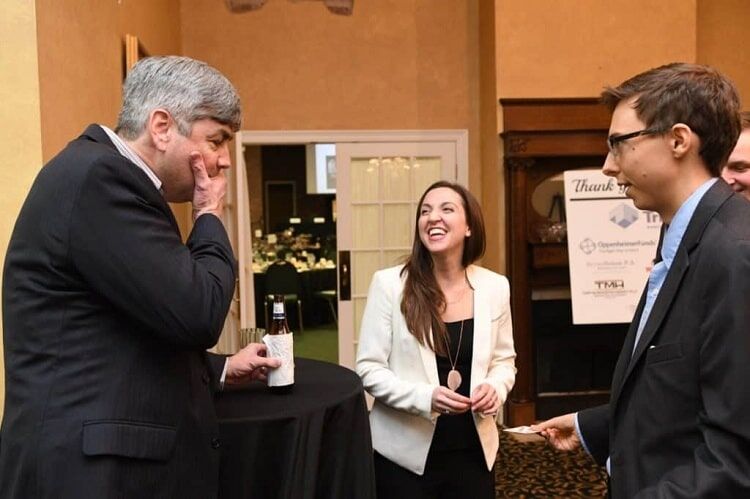 Trade show magic is a form of experiential marketing. Promoting your brand through fun and positive experiences encourages audiences to post about your company on their social media accounts.
A magic routine will generate buzz online and serve as a great form of digital advertising.
Make sure your brand name is prominently displayed throughout the magic routine, at the trade show, and at your booth. This will significantly enhance your company's online presence.
You can also create a unique hashtag to increase online engagement. This will also encourage people to follow your brand's social media accounts.
To Boost Your Marketing Efforts
Businesses typically spend 5% to 20% of their marketing budgets on trade shows.
When you venture out to these events, you must ensure that your money is wisely spent on endeavors guaranteed to bring in leads and revenue. Creating unique and memorable experiences is a great way to increase your return on investment.
Many companies spend their marketing dollars on flashy booth displays and product giveaways. However, these tactics are usually not very effective in entertaining and engaging audiences. A trade show magician attracts large crowds that will benefit your brand in many ways.
How Can I Become a Trade Show Magician?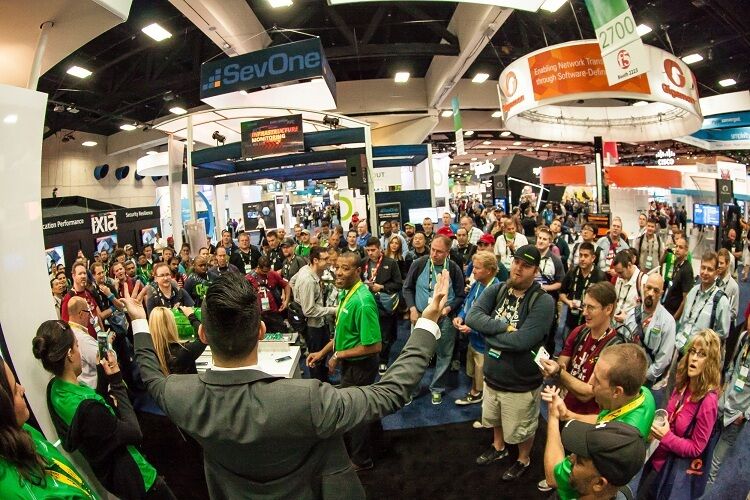 To become a professional trade show magician, you need to learn magic tricks from top performers and mentors. You can study online or from books or courses.
Once you pick up a few tricks, you need to develop an excellent act to engage an audience for extended periods.
It is best to take a professional sales course along with magic lessons. It will help you set up your business and get bookings from corporate clients looking for professional entertainment.
Professional magician courses will give you the foundation and confidence to build and grow your magic business. They usually cover the fundamentals of sales and magic.
They also go into detail about building a magic business, different styles of magic, sales, marketing, and magic theory and presentation.
Many magician courses also provide templates for creating business plans, business cards, marketing emails, Facebook pages, client databases, contracts, and so on.
Aside from magic and marketing skills, trade show magicians must also have an excellent sense of audience and timing. They need to be agile and flexible from the planning stage to the execution of their routines.
The learning stage of being a magician never ends. There will always be new tricks to learn and new marketing methods to integrate into their routines. The more tricks they know, the better they will be able to create and execute a tailored routine for their trade show clients.
Once you become a trade show magician, you will often work irregular hours and travel around the country to perform at shows and exhibits. If you enjoy performing magic tricks for a large audience and wish to showcase your skills, life as a trade show magician will be a breeze!
Conclusion
Hiring a trade show magician is a great way to put up an entertaining and engaging routine at trade shows and exhibits. They will help you generate more leads and increase revenue in the bustling industry events you attend.
We hope you enjoyed reading our article on trade show magicians. If you wish to read more guides on trade shows, check out the blog on our website.
Resources: