How To Do The Trade Show Logistics The Easy Way
Feeling overwhelmed by the thought of packing and shipping your trade show items to and from the show site?
You are not alone. Most first-time exhibitors and even some regular ones have the same concerns.
All the meticulous planning, tons of effort, and sleepless nights that usually go into getting ready for a trade show can be marred if you run into shipping issues.
Thankfully, you can avoid this colossal disaster by getting the trade show logistics right. But this doesn't happen by chance. You need to know how to take deliberate steps to ensure smooth trade show execution.
Keep reading to learn how.
Trade Show Logistics: A Quick Overview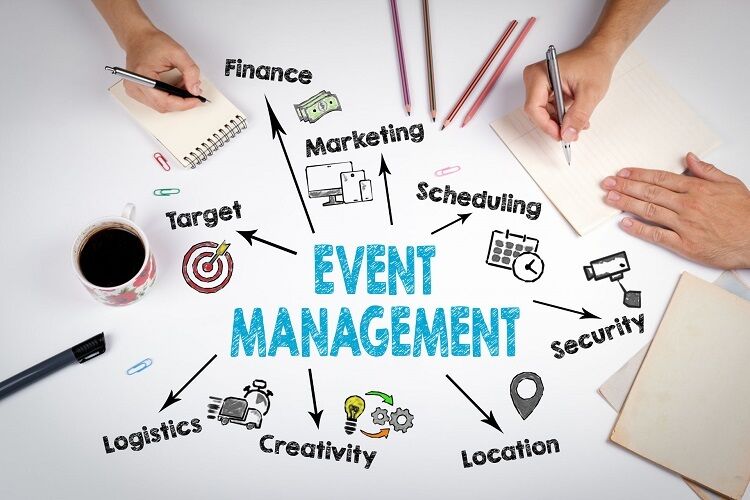 Trade show logistics involves efficiently moving booth and equipment to a show site, managing setup and utilities, and finally getting everything back to headquarters in one piece after the event.
The entire process can be quite challenging, even if the show is taking place within your city. But it gets tougher when borders are involved. The challenge of managing the logistical side of trade shows in another state or another country is an entirely different ball game. This is where hiring the services of trade show logistics providers can be a big relief.
Whether you choose to do it yourself or outsource to third-party logistics depends on where the show is taking place and the size of your exhibition.
Regardless of what works for you, here are some of the ways that trade show logistics can be a game-changer for your business during shows.
Timing
Knowing the time it takes to get from your facility to the site of a show is one thing. Arriving within the window of time allowed by convention centers is another thing altogether.
That's because it takes extra hours to load and unload your trade show equipment and there are many usually hundreds of other shipments arriving at the venue at the same time.
Ensuring on-time freight shipping delivery is the first step toward a successful trade show outing.
Size and Weight of Equipment
If your exhibition is anything like that of most other trade show participants, it will involve a booth, product displays, and other large pieces of equipment that will probably weigh thousands of pounds.
How do you get these heavy items across hundreds of miles? Freight carriers are in a better position to advise on the best form of transport for the size and weight of your shipment. Plus, you can cut down costs by following trade show freight carrier suggestions on fitting all your items into fewer trucks.
Safe and Efficient Delivery
Just about anyone can deliver equipment to a trade show site. However, you're not merely looking to get your booth and items from point A to B; you want a reliable freight carrier that can do so safely and efficiently.
This is where a more experienced carrier comes into play. They are less likely to deliver your shipment without damaging them.
Tear Down and Departure
Unlike cargo shipping that involves the hassles of hauling your deliveries back after the show, trade show shipping usually means your equipment ships to headquarters or straight to the next event after the show.
This allows you to focus on your business and stick to your schedule.
Tips to Flawless Trade Show Logistics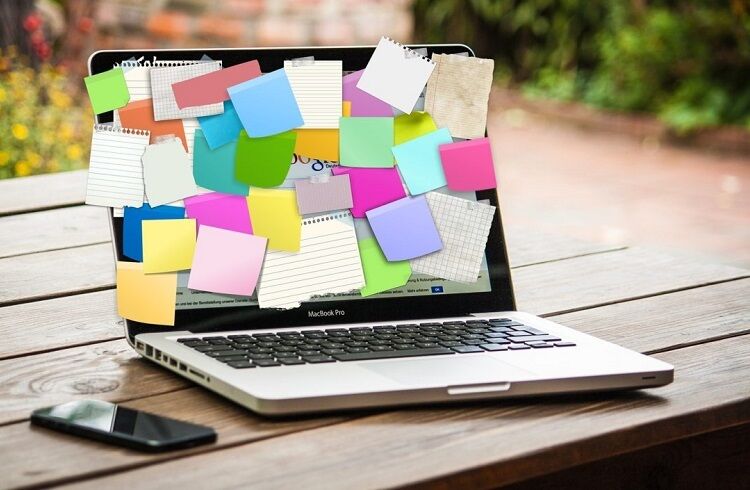 Trade show logistics are not as difficult as they seem, as long as you have the right approach.
To make things a lot easier, the following suggestions will break down the process and make implementation smoother, less overwhelming, and less stressful.
Check the Event's Director before You Get Started
First thing first; reach out to the event's organizers when you register to exhibit at an event. Trade show organizers usually have specific directions regarding equipment. These instructions cover everything you need to know about how to pack trade show items and where to store pre-made booths.
Planning for logistics will be easier if you get this information early, so make sure to ask for the show's logistical direction as early as possible.
In most cases, it is more convenient to ship your event equipment well ahead of the show. This means you need to get the schedule of the warehouse and other shipping information beforehand to enable you to check out the details.
Equipped with the event's direction, you will be more confident in planning out your logistics, knowing that everything you need for a successful show will get to the right destination and arrive on time.
Label, Label, Label!
The next step is to label everything. It doesn't matter how large or small the item or container is, label it if you must ship it.
If you know anything about trade shows, you'll be quick to agree that event venues are a hive of activity. That's another way of saying trade shows are not the place to send your items to without proper labeling.
Labeling eliminates the chances of getting things mixed up. Of course, you may be able to identify your trade show materials if they are the only ones shipped to the warehouse. But with hundreds or maybe thousands of other exhibits from a large number of companies all stored in the same warehouse, things can get confusing very quickly.
Label every item before storing them in a container and label each container, too. Don't forget to include your brand or company name, event name, and booth number. Remember to add a phone number on boxes, cases, or containers in case of destination mix-up or loss.
While you're at it, make sure to label more than one side of your containers or boxes. This will make it easy to identify the box even if items get stacked on top of one of the sides with a label.
Adding an inventory list inside each box is another useful way to painlessly and easily account for your items. Plus, it helps you keep track of what's inside each container when you unpack.
Compare Quotes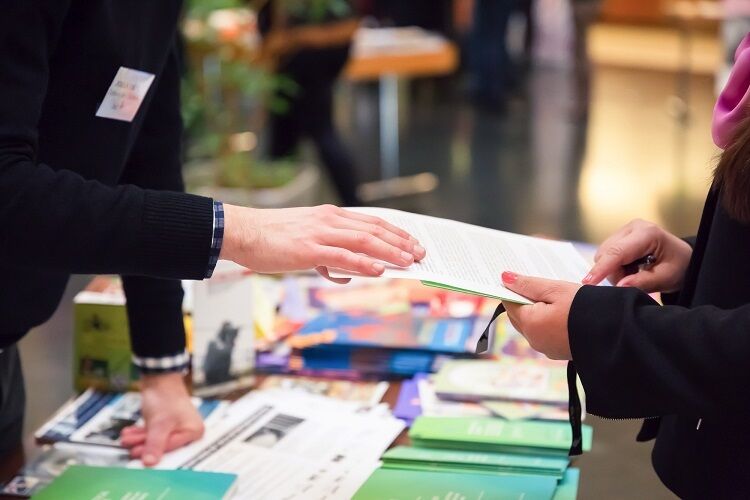 It is usually a good practice to get quotes from at least three different logistic providers whether you are shipping items over long or short distances. This is particularly true if it is your first time exhibiting at trade a trade show.
Of course, you can adopt a DIY approach and move your equipment to the show's site yourself, especially if the event happens to be in your city and perhaps you are on a tight budget. It could also be a good option if you have only a few trade show items to convey but it is rather a rare choice. Plus, it may not be your best move if it is your first trade show exhibition. In that case, hiring a company with considerable experience in trade show logistics is your best bet.
Ask for recommendations and don't be shy to work out the best price you can get. Remember to notify your preferred logistic company a few months or several weeks before the event date. This will enable them to fit you into their schedule and also eliminate mistakes that can come from any last-minute rush.
Using the Official Contractor
If you really want to remove unnecessary hassles, simply go with the official contractor or appointed show partner. The official event supplier is already familiar with the landscape and can get you quick results without you worrying so much.
Some official contractors can even pick up your equipment from your location. However, you need to get in touch with them well in advance and furnish them with all the details of what you'll be moving, and where you want the pick-up.
Keep in mind that event venues and organizers typically don't take deliveries. In other words, choosing to use the official contractor means you need to make arrangements for your staff or a delivery company to accept delivery of your items from the logistic desk.
Shipping Your Trade Show Materials
Now, we come to one of the most crucial aspects of trade show logistical planning. You have two options when it comes to moving your materials to the site. These are direct to show shipping and advance warehousing.
Advance Warehousing: Ultimately, the choice is yours but we strongly recommend this option if it is available. As earlier mentioned, show venues can be quite chaotic on the day of the event.To minimize confusion and loss of trade show materials, it is common practice for event venues to provide advance warehousing near the show site where exhibitors can store their equipment before the show. Make sure to check the warehousing policies beforehand to know how long you can store your goods.With this option you, don't have to wait for deliveries on the day of the show. You are sure to have access to your booth and materials in good time to allow for early setting up. Advance warehousing is your best bet if you don't want to go through the anxiety of "just-in-time" delivery.
Direct to Show Shipping: With this option, your materials are stored in an off-site location and transported to the show floor on the day of the event. This offers the flexibility of quickly moving your equipment from one event to another with no breaks in between. However, you could run into serious problems with this option if you are not careful. Picture this scenario: you and about one hundred other companies use the Direct to Show Shipping option to deliver items on the day of the show. It is not hard to figure out the delay that this will cause. The truck conveying your materials could get stuck in a long queue outside the venue. That means you may not be able to set up in time before the opening.
Protect Your Items from Damage While in Transit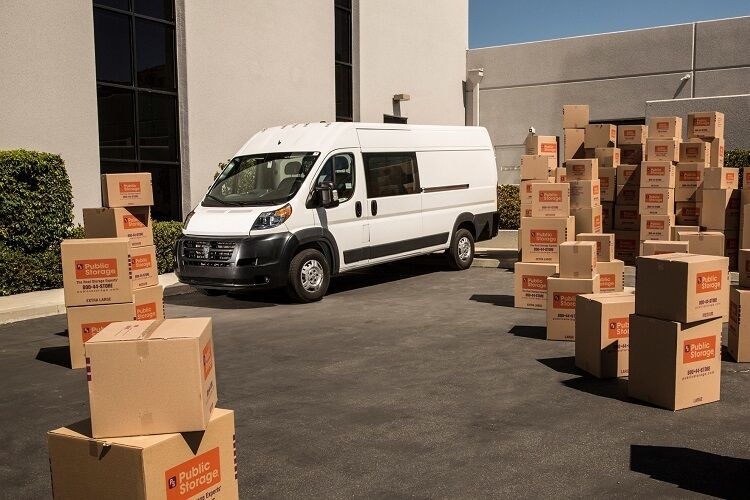 There is little you can do than hope that all goes well once you've labeled everything correctly and your trade show items are in transit. However, you can do your part to increase the chances of the items reaching the destination in one piece.
Protecting your items involves simple things you will normally do when traveling with luggage. First, use durable packaging and make sure they are securely sealed. Consider using hard plastic totes or wooden crates if you are moving fragile items.
Wrap breakable items with bubble wraps, padding, or soft cloth. This will protect them from scratches during transit. For insurance, it is usually a good idea to photograph your items before and after wrapping or packing them.
Using Forklifts
You should inform your logistics provider well in advance if you have large items that require the use of forklifts.
It is not uncommon for event centers to limit the use of forklifts on the show's site to the official logistic contractor. Make sure to inquire about this beforehand and make the necessary arrangement if you plan to use a forklift.
Who to Talk to If You Have Issues
You can't completely rule out issues no matter how meticulous your trade show logistics plans are. Fortunately, you can talk to a few different people on-site about your challenges.
Keep an eye out for signage that says "Hall Manager Office," "Organizers Office," or something similar. These are usually the team of floor managers you can talk to if you find yourself in a jam. You can also identify the organizer team on the floor of the show by their organizer branded uniforms.
Shipping across International Borders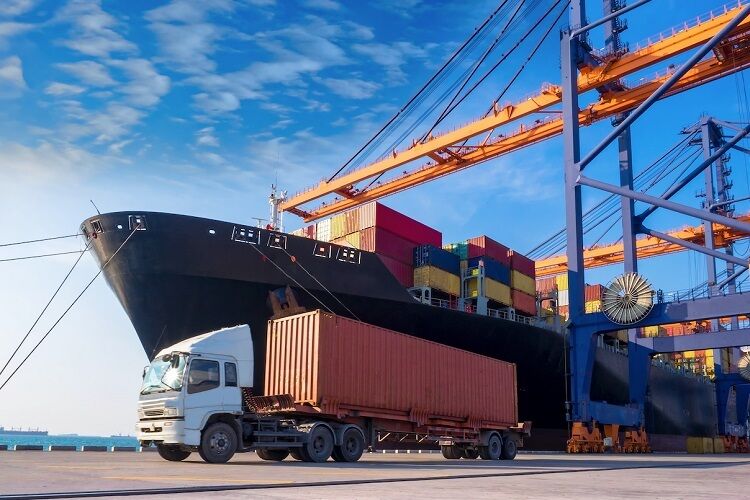 Shipping equipment to an international event is a whole new game ball compared to moving your materials to a domestic trade show. But the real challenge is not merely the distance, although that would cost you more. The main issue is the various regulations and border checks.
International border laws vary from country to country. Brining your trade show goods into one country may be free of charge, while another country may charge you duties. It is common to sign several forms and you may even have tight deadlines.
For this reason, shipping across international borders requires a trade show logistics contractor that understands the terrains of international shipping. This will minimize unnecessary delays and get your materials to the site on time.
You must also factor in the long distance and how to meet the time window for delivery. This is particularly important if you have to cross a few different borders to get to the destination country. Ensure that your contractor understands custom requirements to avoid delays that can mar all your planning and preparations.
Undoubtedly, shipping to an international trade show is not an in-house undertaking. You need a specialist company to handle this task, especially one with lots of overseas travel experience.
Consider the following reasons for choosing a specialist company if you ever need to ship trade show goods abroad:
Reliable trade show logistics companies who have been in the business of shipping across international borders for a while usually don't have to go through many checks. By contrast, companies providing ad hoc services are subjected to tons of checks and procedures that may lead to annoying delays.
Increased safety and security of materials and booths while in transit from one country to another.
Specialist companies offer insurance for trade show equipment and items. This typically covers the cost of replacing lost or damaged items, including unique and expensive ones.
These companies already have the necessary experience and expertise to avoid pitfalls that can cause delays in delivery. For example, they can get customs clearance for goods ahead of shipment.
Getting Your Items Back Home after the Show
Typically, your logistics supplier will collect your items after the show. But if you've arranged for this, make sure to confirm shipment pick up to avoid forced freight.
Make sure you wait until your items are collected before leaving the event venue. Never assume that your equipment is on its way back home, as that might be a costly assumption.
Usually, all items left on the floor of the show after the closing date are considered trash. The organizers will probably dispose of these items and possibly charge you for them.
If equipment is held beyond the pullout date, you will be charged for it and the charges will continue to accumulate for each extra day the items are held.
Doing The Trade Show Logistics The Easy Way
Shipping can be stressful, especially if you are new to it. Plus, freight charges are not getting any cheaper.
But you don't have to scale back on your exhibition since it is one of the best ways to reach the public. Indeed, the investment might be costly but the returns are can be potentially worth it.
In case you need more help, our experienced team at American Image Displays can provide you all the help you will need with trade show logistics. Simply get in touch with us and we'll take it from there.
Reference Articles: