Trade Show Booth Mockup
Showcasing your booth design for marketing events is now very easy, thanks to trade show booth mockups. With tons of templates to choose from, coming up with unique booth designs and customized exhibition stands is a matter of copy and paste or drag and drop.
Just about any vendor can get visuals of how their trade show booth will look like, even before heading for printing. The flexibility offered by a trade show booth mockup is something any exhibitor will want to make the most of to attract potential customers on the show floor.
This article shares what mockups are in terms of trade shows and also lists a few types of mockups. You will also find useful tips for making the most out of your show booth.
What is a Mockup?
Like other mockups in design and manufacturing, a trade show booth mockup is a scale model of your booth or promotion element for your exhibition. They are smart objects that let you insert your designs to get a preview of your trade show booth.
Think of mockups as miniature digital designs that help you visualize how your final booth design will look like in the real world.
Why Should You Use Mockups?
Builders do not go to the field and start building without a blueprint or architectural plans; at least professional builders don't do that. A building that doesn't follow a plan will have serious structural defects.
What has building got to do with trade show booth mockups? Everything.
Whether you are a sponsor trying to showcase your brand products and services, or a vendor who wants to up his or her marketing strategy at tradeshow events, you need a blueprint for your attractive exhibition booth.
Like architectural plans, it is a lot easier to edit details on paper or digital files than in completed real-life projects. In fact, it cost almost nothing (besides your time and a bit of know-how) to edit digital mockup images.
A trade show booth mockup allows you to place your design in a template and tweak it until you get something that appeals to you. You will be able to see how your final design looks like and decide if it will create the type of impression you want it to have on passersby on the show floor.
Mockup Show Booth Designs: Things to Keep in Mind
Not every booth design will suit your exhibiting goals, so you shouldn't waste time experimenting with all the mockups available, even if they are free. Determine what your exhibit requires and search specific mockups for your purpose.
While editing mockups don't cost you anything, exhibiting in the real world is not cheap. It will cost you time and money if you want to do it right. Therefore, keep your budget in mind when choosing a mockup template.
Work with a design team, even if you are an expert at graphic designs. You want to get the opinion of others about your booth design project before deciding on a final design. Ask others on your team about their impression of the design and what they think needs to be improved upon.
The best trade show booths are simple. If your design is too "noisy" or crowded, it won't get people's attention, at least not in a positive way. You have the leeway of adding and removing items on a mockup, so seize that opportunity to develop a simple yet effective design that communicates your sales message in a powerful way.
Types of Trade Show Mockups
There is a vast range of booth-specific mockups to choose from when it comes to designing captivating trade show booths. Here are some of the more popular options:
Trade Show Booth Mockup
This mockup design, available as a Photoshop Document (PSD), is easily customizable, thanks to the several smart object layers.
You can add product lunch graphics to the booth or background. This is ideal for exhibitions and to showcase branding.
The mockup comes in highly realistic graphics, allowing you to see high-resolution details of your designs. It has multiple backgrounds for inserting different design projects that complement your overall company identity.
Pop-Up Canopy Tent Mockup
This mockup is suitable for vendors who want to design simple canopy tents for their exhibition. The easy-to-setup design features a backdrop, sidewalls, and a roof-like covering for extra protection.
The walls and backdrops give you more room to display your company logo, brand slogan, and any other artwork to promote your brand. This is an excellent choice for both indoor and outdoor event marketing campaigns.
Smart object layers allow for quick customization and inserting of your personalized exhibition design projects.
Brand Promotion Display Mockup
Promotion displays are great options for showcasing your brand on the show floor. But getting the design right is crucial for creating high impact. A brand promotion display mockup with upper and lower sections is a great choice to help you with this.
Placing your brand designs is quick and hassle-free, and personalizing the different sections is a matter of dragging and dropping objects.
Whether your business offers services (think travel agency, hotel, or academia) or your brand manufacture products, the brand promotion display mockup will help you design real-life versions that will effectively convey the sales message you want to pass.
Exhibition Stand Mockup
An exhibition stand mockup is a suitable option for vendors looking for a simple stand with minimal design.
The beautiful editable PSD mockup is set in a scene with a counter table in front of a large backdrop. You can tweak all the mockup elements, including the counter table and the sides and front of the backdrop.
You can also change the entire background of the scene to match your company colors. This allows you to see exactly what the design will look like in a real-life environment.
Rollup Banner Stand Mockup
Few trade show booth elements beat rollup banners when it comes to advertising. A mockup version makes this powerful marketing tool even more effective because you can play around with several ads without wasting any material before deciding on the most effective option.
You can use high-quality rollup banner stand mockups to display advertisements both in indoor and outdoor exhibition scenes. The magical smart objects allow you to add text and high-resolution graphics easily.
LCD Screen Stand Mockup
A display mockup is designed specifically for vendors to showcase their exhibition designs. They are typically flawless and professionally developed with smart layers to help vendors impress visitors at their booths.
How to Set Up Your Booth for a Show: Tips for Success
Getting the best trade show booth mockup is a good start to translating your exhibition design into a real-life booth. But all that will go to waste if you fail to set up the actual stand to make the most out of the opportunities presented in trade shows.
Here are tips for setting up your real-life exhibiting booth to perform better on the trade show floor.
1. Organize Seating
Attendees will be more than glad to find tables and chairs to rest after being on their feet for long hours of an exhibition. Providing seating arrangements for visitors can attract them to your booth and even engage with your staff.
2. Share with Others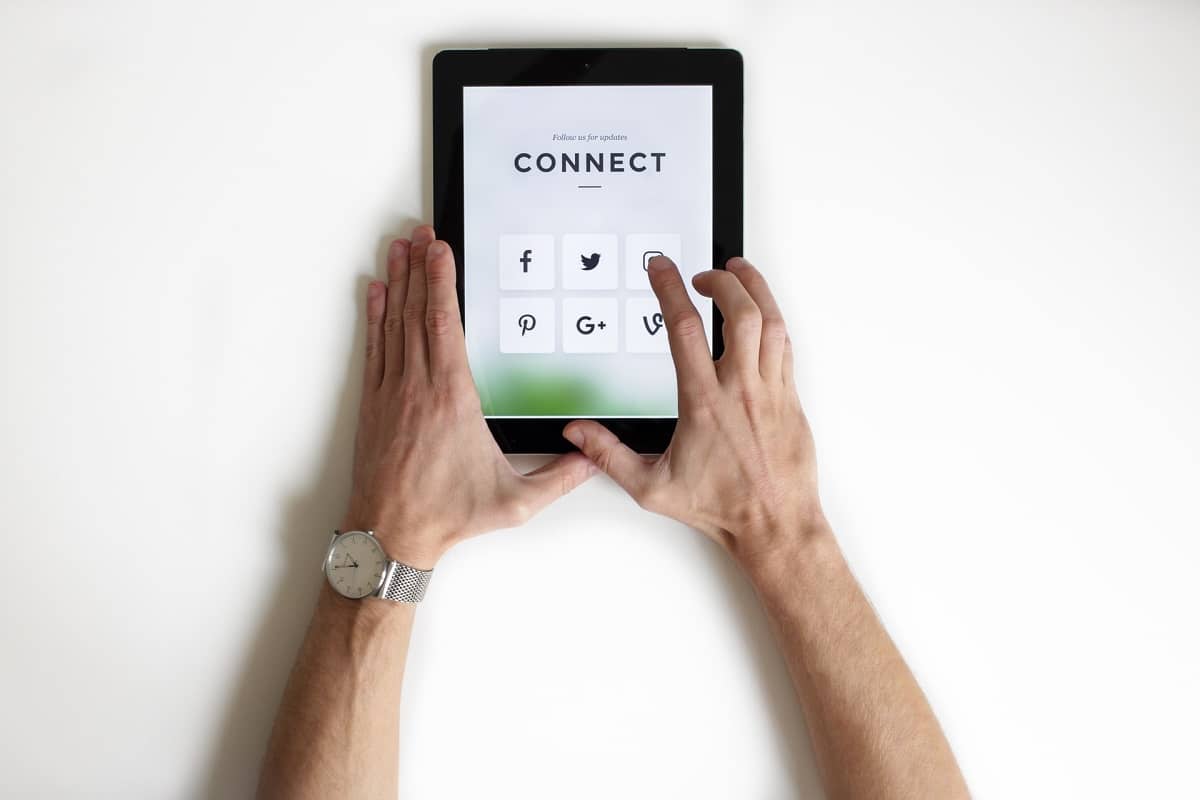 Create opportunities for social sharing in your booth. There are many ways to go about this to attract people to your well-designed booth, so get creative. In case you are out of ideas, here's something you can try. Include a charging station in your booth.
3. Keep Personal Items Away
Keep everyday carry essentials, such as keys, wallets, and phones, away from view in your booth. Littering your exhibition space with these items is the quickest way to convey a wrong message about your brand or company. They make your booth look untidy and unprofessional. Instruct your booth team to always hide their personal items away throughout the event.
4. Timing is Important
Typically, exhibitions have peak times, cut-off times, and off-hours. Find out the schedule from friendly exhibitors who have been to the event before or ask the organizers for one. This will help you know your timing and how to make the best out of it.
5. Connect with the Event Organizers
It might not seem obvious, but connecting with the organizers of the show is a great way to quickly get help if you run into problems setting up your booth. Remember that many other vendors or exhibitors are signing up for the event marketing show, so do not assume that the organizers will recognize everyone.
On the first day of setup, take the time to introduce yourself to the event organizers. If you have questions or clarifications, go ahead and ask. Whatever you do, make sure they know who you are and remember you.
Final Thoughts
There is no point wasting money on printing text and graphics only to discover that something is not quite right with your exhibition design for your show booth. Seize the opportunity and create your customized booth and advertising elements using realistic trade show booth mockups.