Retail Display Ideas – How To Make Your Shop Look Great!
It is one thing to have impressive banners, but the placement of your merchandise and the size of your displays can significantly impact sales. Accessing and implementing the right retail display ideas doesn't just make your shop look great; it has the potential of increasing your sales, too.
If your shop does not inspire customers to explore the shelves and even get carried away by the products lining them, there might be something wrong with your retail display tools.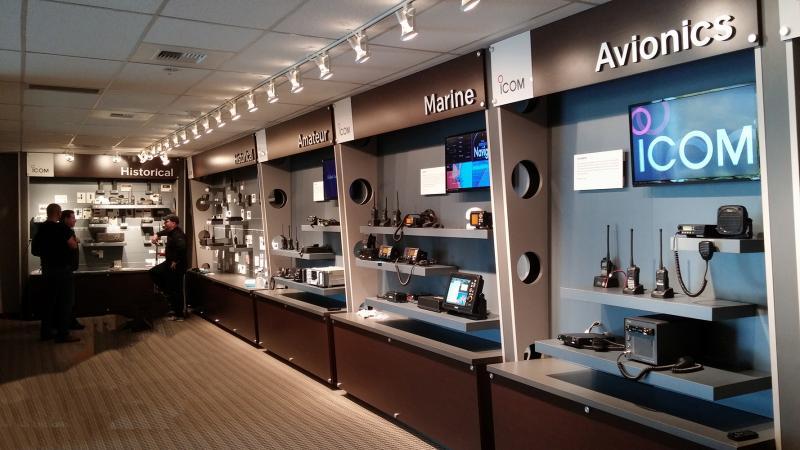 Retail Display Considerations
There are countless ways to give your retail shop an attractive look and feel. You are only limited by how far you are willing to let your creative juices flow. But while there are no limits to what you can imagine, there are some useful general considerations that can better deliver the effects you want.
You'll be pleased with the look of your shop if you consider the following important factors before you run with whatever retail display ideas that appeal to you.
Choosing a Shop Theme
Establishing an overall theme for your shop has a way of bringing your merchandise together in one fine blend. Creating a general look and feel for your store will help you better than mix different types of uncoordinated displays in a brick-and-mortar store. While every single display must not be exactly alike, you should aim for a blended or compatible appearance.
Create a theme that appeals to you and suits your business, whether that is a formal appearance or something on the fanciful side. The particular theme you choose is usually based on what you sell and whom you are trying to attract.
Just because you rented a boxed-shape space with generic standard décor doesn't mean you have to settle for that boring look. If your retail shop reminds people of a loading bay, you'll likely find it difficult to attract a lot of customers. Unless you sell industrial vehicles, consider changing things around to bring life into your shop displays.
The Right Ambience
The best retail display ideas must necessarily include strategic lighting to give the feel of a warm atmosphere. Lighting is not just about brightening your retail space – any commercial fluorescents can brighten your shop. Instead, the right lighting can create a certain type of ambiance that makes people feel welcomed.
You want a lighting effect that will get customers, as well as those who walk by your shop, to associate a good mood with the overall feel of your retail shop.
Movable vs. Permanent Displays
The type of merchandise you sell will determine whether you opt for movable or permanent displays. Movable fixtures are most suitable for decorating, furniture, gifts, and shops to illustrate product ideas and create a buying mood for customers. The flexibility of movable displays ensures that your shop doesn't wear the same old look year in, year out.
On the flip side, shops that deal in less "mind-stimulating" merchandise, such as paint, garden tools, and general hardware, do not require too much flexibility. If that's your type of shop, permanent displays are perfect for you.
But that not so say you can't combine movable and permanent displays in one retail shop. Mixing the two can offer you the flexibility to change things around easily to create newer looks and reduce the task of putting up and taking down displays continuously. This approach is particularly useful if you sell a wide variety of merchandise.
The Layout of Your Store
As you already know, your store layout will determine the placement of your retail displays. One of the best ways to decide where displays should go is by drawing your floor layout on graph paper or a sheet of paper.
Measure, sketch, and cut out your display pieces. Place them on the layout drawing and change their positions until you find what fits. Besides giving you're a visual representation of your final output, moving pieces of paper on a graph is way easier on your back and joints than moving actual display pieces.
While there are a handful of patterns for display placement, it is important to allow for a smooth flow of traffic inside your shop. One attractive placement pattern is to set up a few displays in the center of the shop and have the others lined up against the walls. Besides losing a sizeable display area, having all your displays against the outer walls can be pretty boring.
Maximizing Window Displays
One of the best ways to capture the attention of passersby is with the use of window displays. However, window displays need to be used strategically to produce the desired results.
First, you want to make your window displays interesting enough to attract the attention of potential customers. Secondly, beyond attraction attention, you want the displays to hold people's attention long enough so that they want to see what else you have in your shop.
And lastly, make sure that the window display does not give potential customers full access to everything in your shop. Remember that the main goal of a window display is to pique people's interest so that they naturally want to explore a bit more – to step into your shop and actually have a full view.
Here's the deal. People can get attracted by something they see in your window display, come inside your store to explore a little further, but then end up buying something else entirely. But if they can see everything about your merchandise on a window display, they may not need to explore further.
Here's one mistake you must avoid when using window displays. Do not put items that are at risk of sun damage or fading in your window, especially if your storefront is exposed to direct sunlight.
Staying Up-to-Date with Displays
Whether you choose to use movable displays that allow you to change things around, it is important to stay abreast of new retail display ideas. Invest time in researching new ways to display. When you visit other local shops or those in other towns when you travel, take note of new ideas and implement them with your own customization if necessary.
You don't ever want your displays to become stagnant if you want your customers to remain interested in visiting your shop.
Creative Talents
Lastly, it is important to recognize what talents you have and those you don't. Creating a shop that looks and feels great requires the skilled implementation of creative talents. Unfortunately, not everyone possesses that level of talent and skill.
No matter how brilliant your retail display ideas are and regardless of any other ideas you might find here or elsewhere, you'll have less than satisfactory results if you don't know how to implement them.
If someone else in your business has creative talents, it is best to let them implement the ideas while focusing on other aspects of the business. But even if no one in your business is creatively inclined, you can hire a professional to help you plan and set up your retail displays.
5 Winning Retail Display Ideas
1. Spool Tables
Spool tables are unique and give your retail store an interesting feel. Spool tables are great retail display ideas for the center section of your shop. They are highly functional since they don't just provide one, but many layers of shelves if you stack them.
2. Hanging Bicycles
Bicycles, ski equipment, and similar items can be hung from walls or ceilings to give people a sense of familiarity. Beyond decorative purposes, hanging bicycles often make use of unused space to display merchandise, allowing you to maximize space.
You can make the display look homey and rustic or sleek and modern, depending on the type of bicycle. Hanging bicycles are a great fit for window displays where they can easily pique the interests of passersby.
3. Augmented Reality
Adding augmented reality (AR) to your retail shop can be a real game-changer. For example, if you sell outfits, you could include mirrors with AR technology to overlay customers' bodies with different outfits. This could be a powerful attraction for even the casual passerby who didn't plan to do any shopping.
4. Bungee Cords and Mirrors
Bungee cords and mirrors are one of the most eye-catching retail display ideas that work perfectly well for showcasing sunglasses and other eye-ware. They are sleek and modern, and they can transform your retail shop into a spectacular place to visit time and again.
5. Upcycle Old Items
One of the easiest retail display ideas to implement is to repurpose vintage items. In most cases, these items cost almost nothing. Adding everyday items to your shop doesn't just up the décor; they also serve a functional purpose.
For example, you can use old jars to hold pencils, candy, buttons, and other small goods. Old wooden doors can serve as large fixtures or wall dividers, and old ladders can be propped against a wall to display accessories and clothing.
In Closing
Attracting customers and increasing sales is not limited to stockpiling your store with goods. Aesthetics play a huge role in overall customer satisfaction and, of course, increased sales. Improve the interior of your store with these retail display ideas, and you'll be pleased with the looks on the face of your customers' faces as well as the sales you record.