Exhibiting 101: How To Pick The Right Show
This is the first in a series of articles about the basics of exhibiting.
Trade shows are the ideal environment for first encounters with prospects who can say "yes" to your product pitch. But just showing up doesn't guarantee success. Far from it.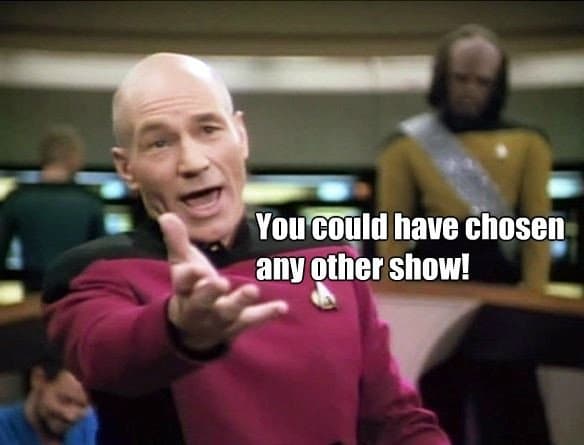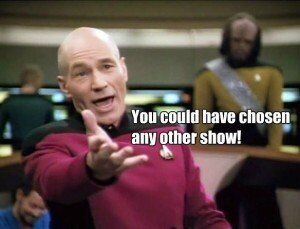 Choosing the right show for your business is critically important for success, and that's what this article is designed to help you do.
I hesitate to say that choosing the correct show is part art, part science. Why?
Because some people will rely too much on one or the other, not recognizing the need for true balance between these two factors.
As I've said in the Trade Show Marketing Playbook (published by American Image Displays and available for download here), our company's experience suggests that less than half of the businesses exhibiting at trade shows worry about creating formalized, measurable goals.
These exhibitors would contend that their "strategy" is based on their gut feelings about where their trade show marketing dollars should be spent.
Equally off the mark are companies who spend too much time studying which shows would be ideal for them, and becoming frozen by "analysis paralysis."
They evaluate every scrap of information they can find, looking for a completely scientific conclusion they'll never reach.
Here's how the science and art of evaluating the right show for your business come together:
Scientific Approach:
Determine how much it costs you to obtain a lead through traditional marketing.
Trade shows are the only environment where people come to you, virtually with cash in hand, to buy your product or service.
So before you know what you can afford to spend on a trade show, you need to know what a lead costs you outside the walls of an exhibit hall.
What is your conversion rate with

typical

leads?
When you're selling through traditional means, how many of your leads become customers?
What's your profit

margin

on that sale?
This is critical information. This (along with the next question) will tell you if you can afford to exhibit at trade shows.
What is your long term value for a customer?
You may not make a lot of money on your initial sale. But over the life of a customer relationship, you should be able to estimate the overall value.
Know this, and you'll know whether trade shows are a good value for your company.
The answers to these questions give you the "science" elements of your decision-making process. With these answers, you can figure out the ROI for your traditional sales process.
Once you know what your costs and returns are for traditional marketing, you can determine how much you can spend on trade show marketing.
This is where the "art" aspect of the decision making process happens. You'll be stepping into unknown territory here, where you can only make educated guesses on this next set of questions.
Artistic Approach:
Question your motives.
Ask your sales and marketing teams for feedback on these topics:
– Who do you want to reach at trade shows?
– What should happen as a result of those meetings?
Identify possible shows.
There are many tools available for studying trade shows, including the "Trade Show Resources"page on our website. Essentially, you want to know which shows your target market attends.
This is a great time to call some of your high-value customers and simply ask which shows they go to.
Do some homework.
Show organizers will be happy to provide you with a prospectus for their shows. This is a good time to trust, but verify.
The easiest way to do this is to determine which exhibitors have returned to the show again and again. This provides some evidence that the show was successful for them.
You can also call your peers at other companies and ask for their feedback on particular shows you're evaluating.
Go.
This is where many companies drop the ball by not going to the show they're considering first as an attendee, before committing so much time and money to being an exhibitor.
Choose the

right

space.
Not all booth spaces are created equal. We've all been to shows and seen some poor exhibitor off the main aisles, back in a corner, under dim exhibit hall lights. Don't be that guy!
Your best choices are near the entrances, the major players in your industry, or on the path to the restrooms or food service areas. Another promising area is close to the seminar rooms.
What you want to avoid are the low ceilings and poorly lit areas, as well as obstructing columns and proximity to the loading docks, which may still be active during the show.
Now you have the hard data (the "science") and your best guesses and gut feelings (the "art"). Balance the two and you'll be on course for choosing the best shows for your company's products or services.
Please allow us to be your partners on the trade show circuit. We can help you with show planning, exhibit design and all the other services you'll need to make your company successful. Call us at (888) 977-8076 or email [email protected].
For more, check out article on renting vs. buying exhibits or the biggest elements of successful exhibiting.
See full list of Exhibiting 101 articles here.